Meet Betsy – a seriously cool mom who just happens to blog about cool kids! She showcases amazing kid finds at her blog Coolkids. She's totally in the know about funky Etsy shops and fashion sources. I love seeing the real life stylin' kiddos she features each week. Don't miss her 5 picks for cool little people. Welcome Betsy!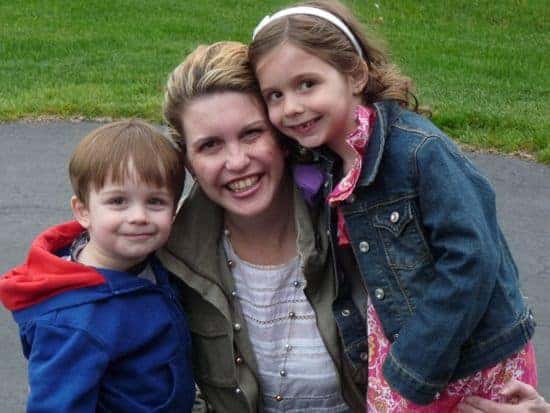 My name is Betsy and I am the blogger over at Coolkids! I am a mother of two cool kids (Mia 5 and Dylan 2). We live in the suburbs of Chicago, but I am a city girl at heart. I moved to Chicago after college and lived in the city for 10 years. We headed to the burbs after we had our daughter. I work as an Account Manager. I started my blog about a year ago for a creative outlet. It has since become a bit of an addiction, a great hobby and something I love to do!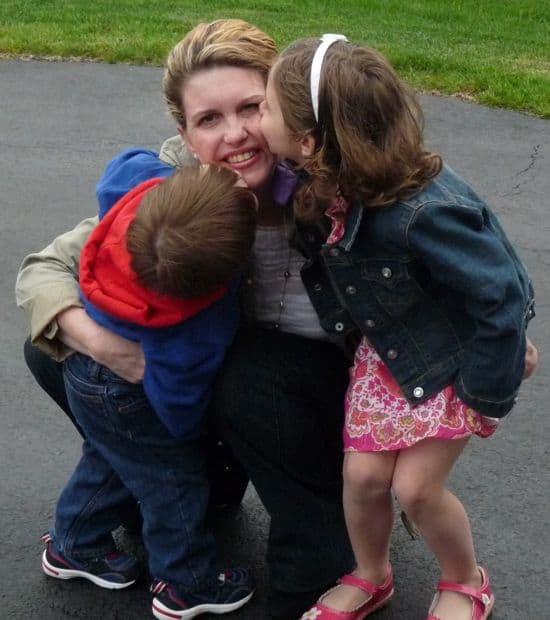 I feel best about being a mom when: At the end of a long hard day, I get a million hugs, kisses and I love you's! It makes it all worth it!

I stopped feeling guilty about: Being perfect. I tried my hardest to have the "perfect" home for the first 3 years of my daughter's life. Our house was pretty organized and clean. Then we had Dylan, and I realized for my own sanity I couldn't keep up the prefect facade any longer. Our house looks decent but it is not close to being perfect. I am okay with that because no one is perfect!

My favorite family ritual: In the warm months we try to eat an earlier dinner on Sunday, and then we head out for ice cream for dessert. It is something we all enjoy.
My favorite moment of the day: Morning. I love when my kids crawl into our bed with their crazy bed heads, blankies and lovies and cuddle up with us for a bit in the morning before we start our crazy day.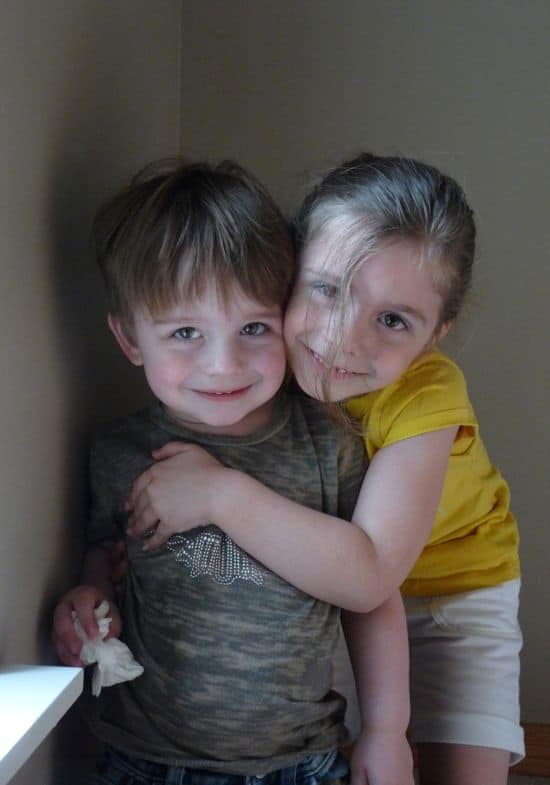 The biggest mistake I made with the kids: Not taking my son's paci away when he was one! He just turned 2 and is super attached! Ugh.
How do you stayed organized? Hmm. It is really hard to stay organized working full-time and dealing with two kids. There just isn't enough time in the day! I will be honest and say we are not that organized at the moment and I am working on it! Can you get back to me in a few months? ;)
Unhealthiest thing you passed off as dinner: Cereal
Our family has fun together when: We love to spend time outside. We all love going to the spray park and beach together.
Describe your mom style: I have to dress up for work Monday through Friday. On the weekends I am pretty casual, but I would say it is a Gap/J.Crew/Loft mix. We can call it Casual Cool Mom. ;)
5 Favorite Things for Cool Kids
1. We love giddy giddy pouches
2. We love the contigo cups since we spend a lot of time in the car.
3. My kids favorite snack is pirate booty smart puffs!
4. My kids love the o&el backpacks
5. Both of my kids have super hero capes that they LOVE! It is fun to see them play super hero's together! :)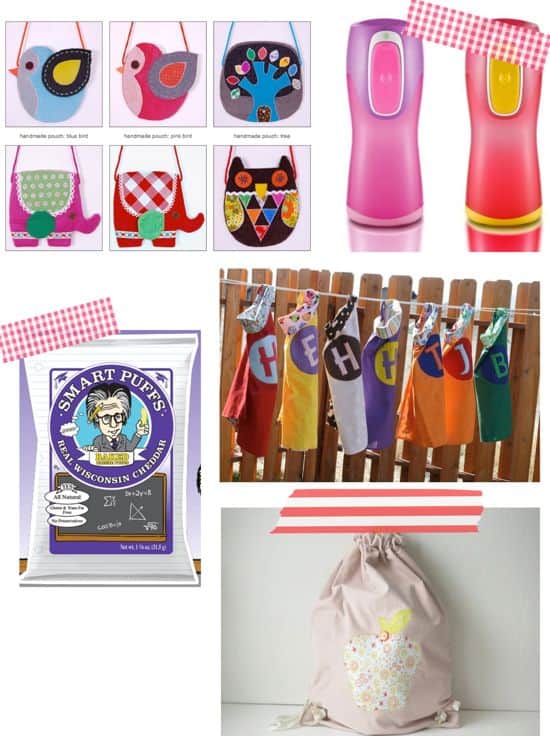 0