I'm so excited to have Lindsay here today. She is the kindest blogger I've met – she could do a tutorial on how to leave a great comment. And it shows. Jump over & you'll see that readers are flocking to find her skin tips, recipes and thrifty finds on her fabulous blog, Delighted Momma.
She's definitely one of those moms you want to sit down & grill for all of their secrets! Thank you Lindsay for giving us a peak into your life as a mom!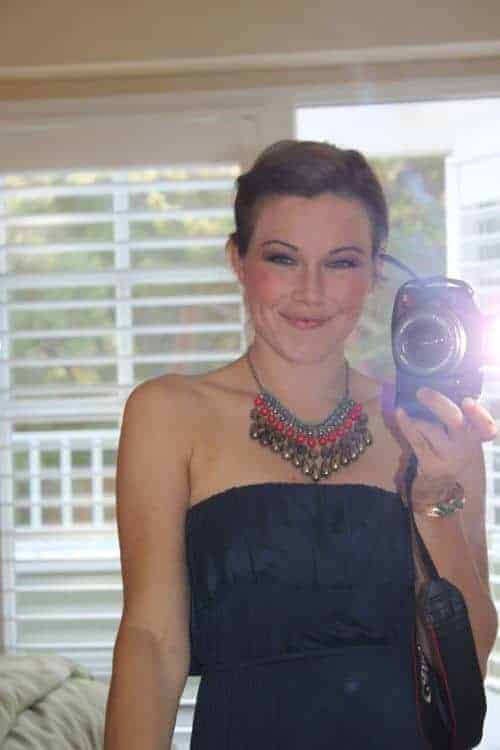 Hello Hello Glow readers!
My name is Lindsay from Delighted Momma. I am a HUGE fan of Hello Glow so I am beyond excited to be here today getting to know all of you a little better!
My favorite moment of the day: The morning! My husband Ian gets up early to get ready for work. Max (our 11 month old son) wakes up like clockwork at the same time. Ian brings Max into our room and we snuggle just the two of us for about 30 minutes. Perfect way to start the day!
My proudest parenting moment: Hearing Max say MAMA for the first time! Even though that is ALL he says … I like to pretend he knows exactly what he is saying ;)
How I balance working from home, being a mom & blogging: Well, I haven't figured this out yet … but I am working on it, haha! I try to only blog when Max is taking a nap or at night after I have had some quality time with my husband. The days where I work (I own my own esthetican business) I try to give each client my full, undivided attention.  If any of you have any tips or suggestions on how you balance it all I would love to hear!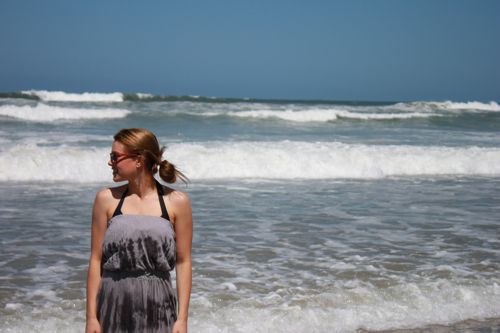 A typical Saturday morning involves: Saturday mornings are my favorite! We wake up, turn on some music and get the coffee started. Ian is the best scrambled egg maker in the world! He makes a huge pan of scrambled eggs for the three of us and we all sit down and eat breakfast. So simple but I would not have it any other way.
My guiltiest pleasure: Dark chocolate covered espresso beans. I am addicted! Seriously it's bad now that I think of it. I make a run to our local grocery store at least 3-4 times a week to pick up a little bag of them … they are SO good.
On my summer "to do" list: Take Max to the beach for the first time, go to the San Diego Zoo and Wild Animal Park, roast marshmallows in our backyard, do a mud run, go kayaking and learn how to make my own sangria!
Don't miss Lindsay's skin care tip coming up next!
0