Filled with antioxidants and B vitamins, cranberries are a powerful shield against pollutants and environmental toxins and great for brightening dull, lackluster skin. These dark red fruits are also high in vitamin C, which helps keep skin firm by boosting collagen production and slowing down the aging process. (We also love using cranberries to make homemade lip gloss and cheek stain.)
Cranberries happen to be easy to find this time of year too–you might even have some sitting in your fridge after the holidays right now!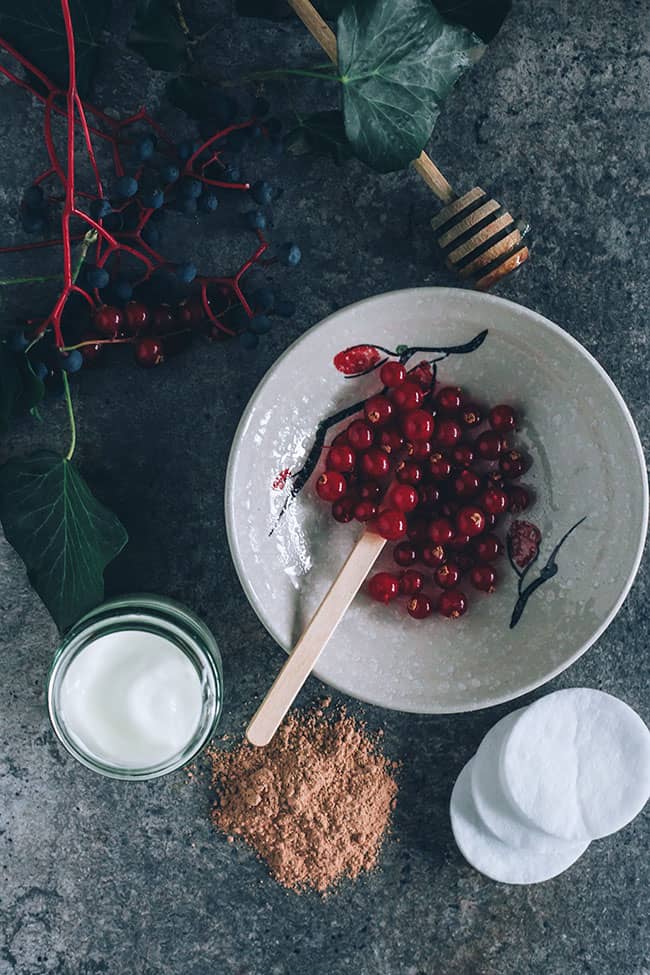 The next time you whip up a batch of cranberry sauce, you might want to set a few berries aside for this brightening facial mask.
Cranberry + Clay Brightening Facial Mask
-1/4 cup fresh cranberries
-1/4 teaspoon Rhassoul clay
-1 teaspoon plain unsweetened Greek yogurt
-1 teaspoon honey
-1/4 cup water (or as needed)
Start by blending the cranberries until they are pasty in texture. In a bowl, combine the blended cranberries, clay, yogurt and honey.
To make it thinner, mix in water slowly until it reaches your desired consistency. You'll want the mask to be easy to apply but not too watery where it will slide off the face. Leave on your face for 10-15 minutes and then rinse thoroughly with warm water to remove.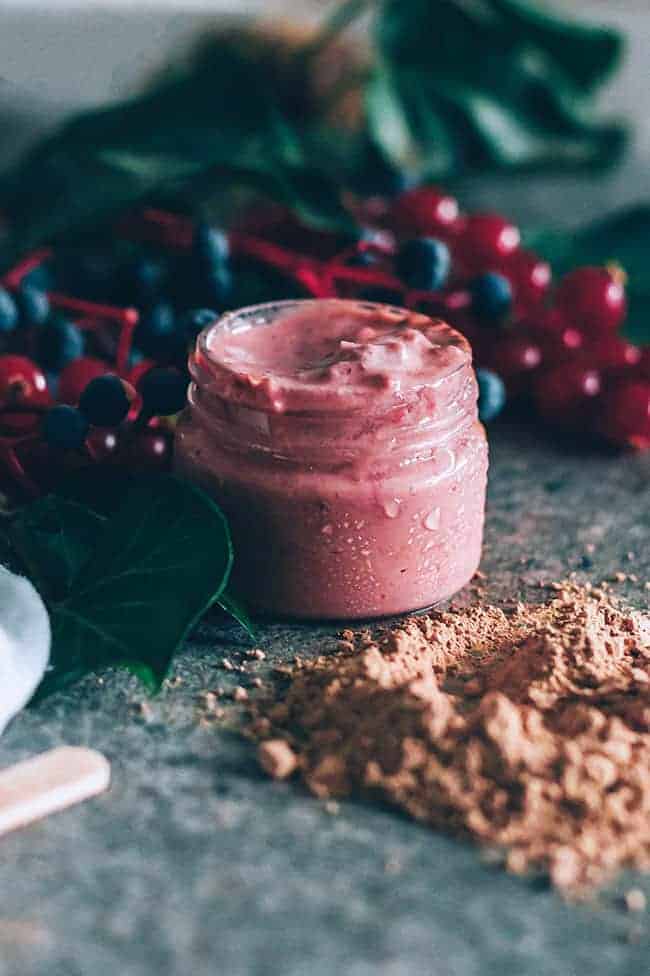 This post was medically reviewed by Dr. Jennifer Haley, a board-certified dermatologist with extensive experience in medical, cosmetic and surgical dermatology. Learn more about Hello Glow's medical reviewers here. As always, this is not personal medical advice and we recommend that you talk with your doctor.
Photos by Ana Stanciu
28