Love cookies as much as we do? These super simple, seriously flaky, and sweet slice-and-bake shortbread cookies are the perfect make-ahead addition to your holiday festivities. They're made with all the standard ingredients, like butter, flour, and vanilla. They also have a few unexpected additions, like cardamom and cranberries for a seasonal twist, and Everclear® grain alcohol, which makes for the flakiest, most melt-in-your-mouth shortbread you've ever tried.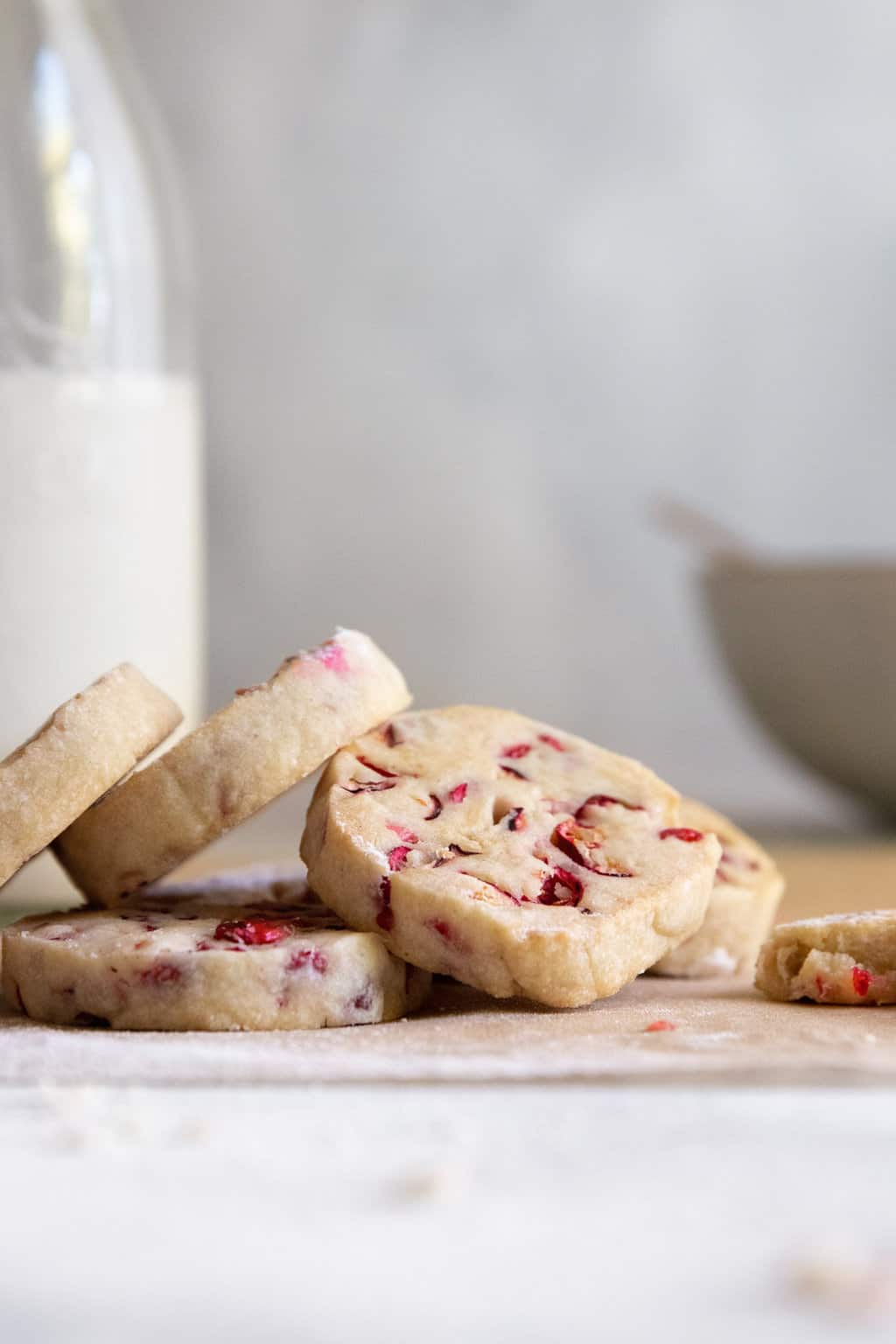 These babies are crumbly from the start, so you'll want to make them ahead of time. Keep the dough in the fridge until you're ready to slice 'em up and pop them in the oven. Trust me: with all those last-minute gatherings and cookie parties nipping at your heels, this is a godsend!
They're perfect for entertaining, too. So be sure to factor them into your Thanksgiving lineup or make them en masse for those upcoming holiday cookie boxes—your friends and family will be eternally grateful!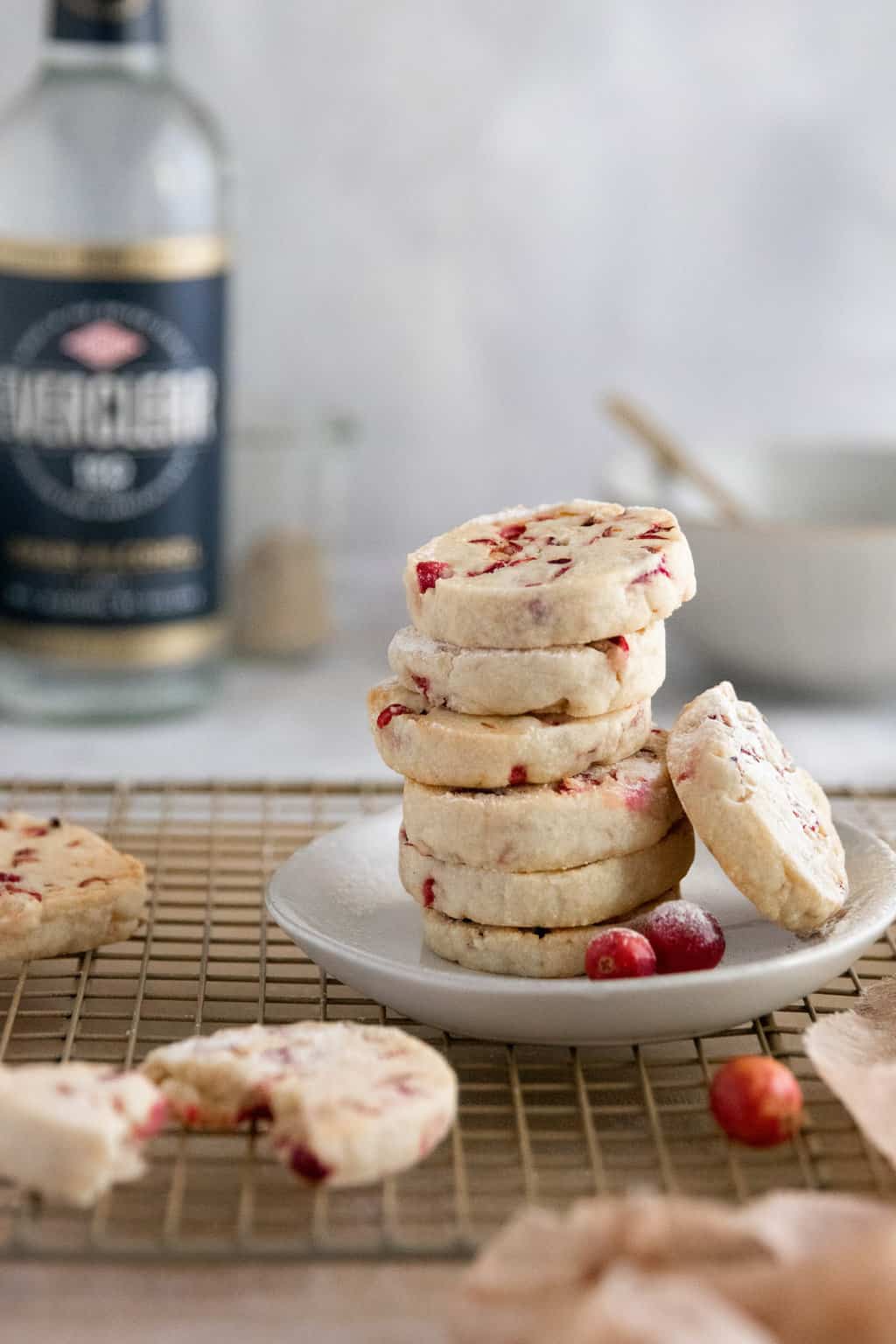 Cranberry Cardamom Shortbread Cookies
Every Christmas, my grandmother would make tins and tins of her famous shortbread cookies to give to friends and stash under the Christmas tree. They were, by far, her most requested cookie recipe, and she made sure to always have them at family gatherings.
Rather than steal her thunder, I started looking for ways to make them my own, whether it be by adding nuts or sprinkling in some toffee (don't knock it 'till you've tried it!). But one of my favorite add-ins has to be fresh cranberries. They're slightly tart, which complements the buttery sweetness of the cookie. And they're festive, helping to make these look and feel like a true Christmas cookie.
And since we're already making a twist on a classic, why not add a dash of Everclear to the mix? Not only does the alcohol enhance the cookie's flavors, but it also interacts with the ingredients during baking, which makes them soft and super flaky—just like shortbread should be.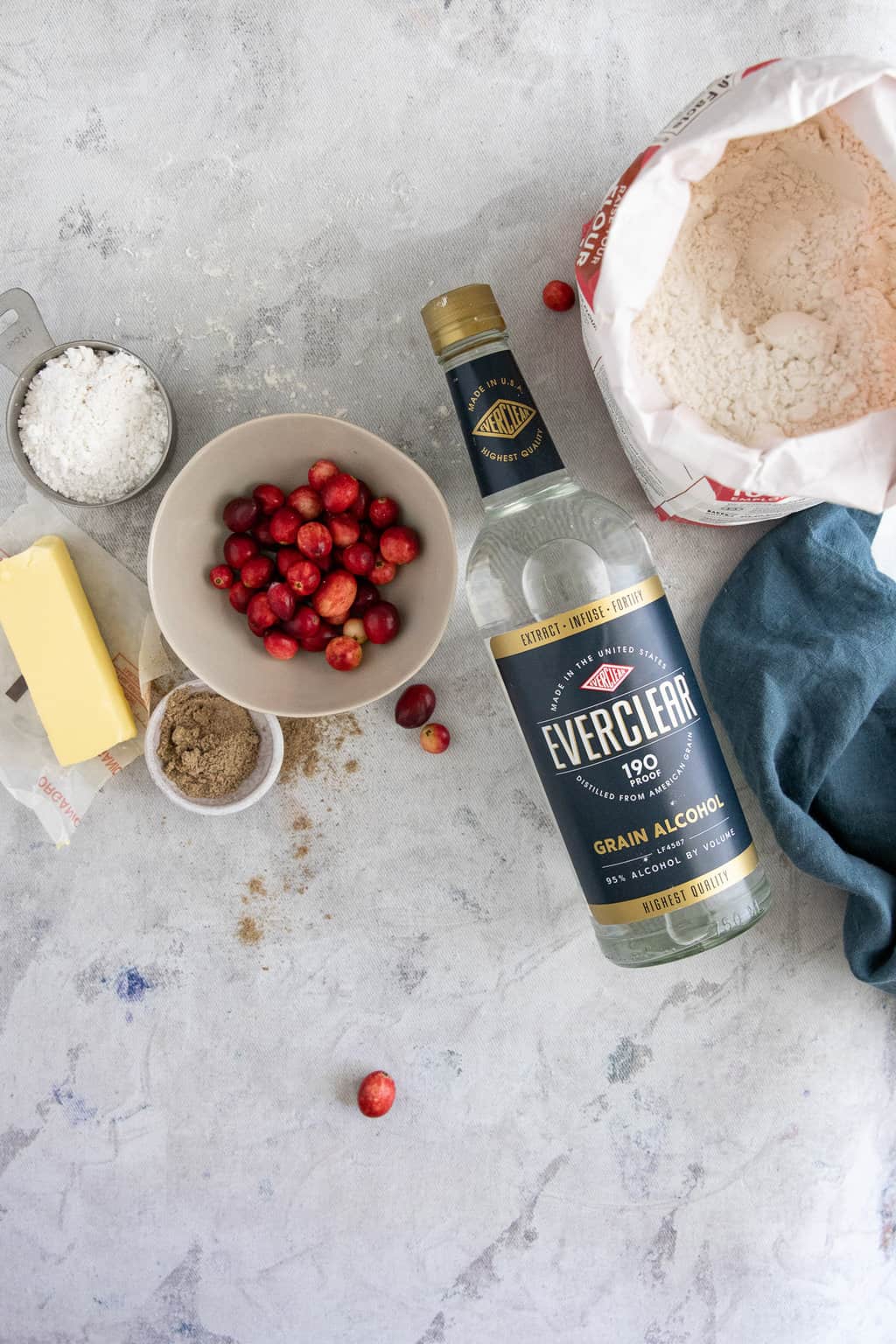 Shortbread cookie ingredients
—10 tablespoons unsalted butter, at room temperature
—1/2 teaspoon vanilla extract
—1 teaspoon Everclear® grain alcohol
—1-1/2 cups all-purpose flour
—1/2 cup confectioners' sugar
—1 teaspoon cardamom
—1/2 teaspoon kosher salt
—3/4 cup fresh cranberries, roughly chopped
—Wax paper or plastic wrap
—Parchment paper, for baking
—Hand mixer
Shortbread Cooking Instructions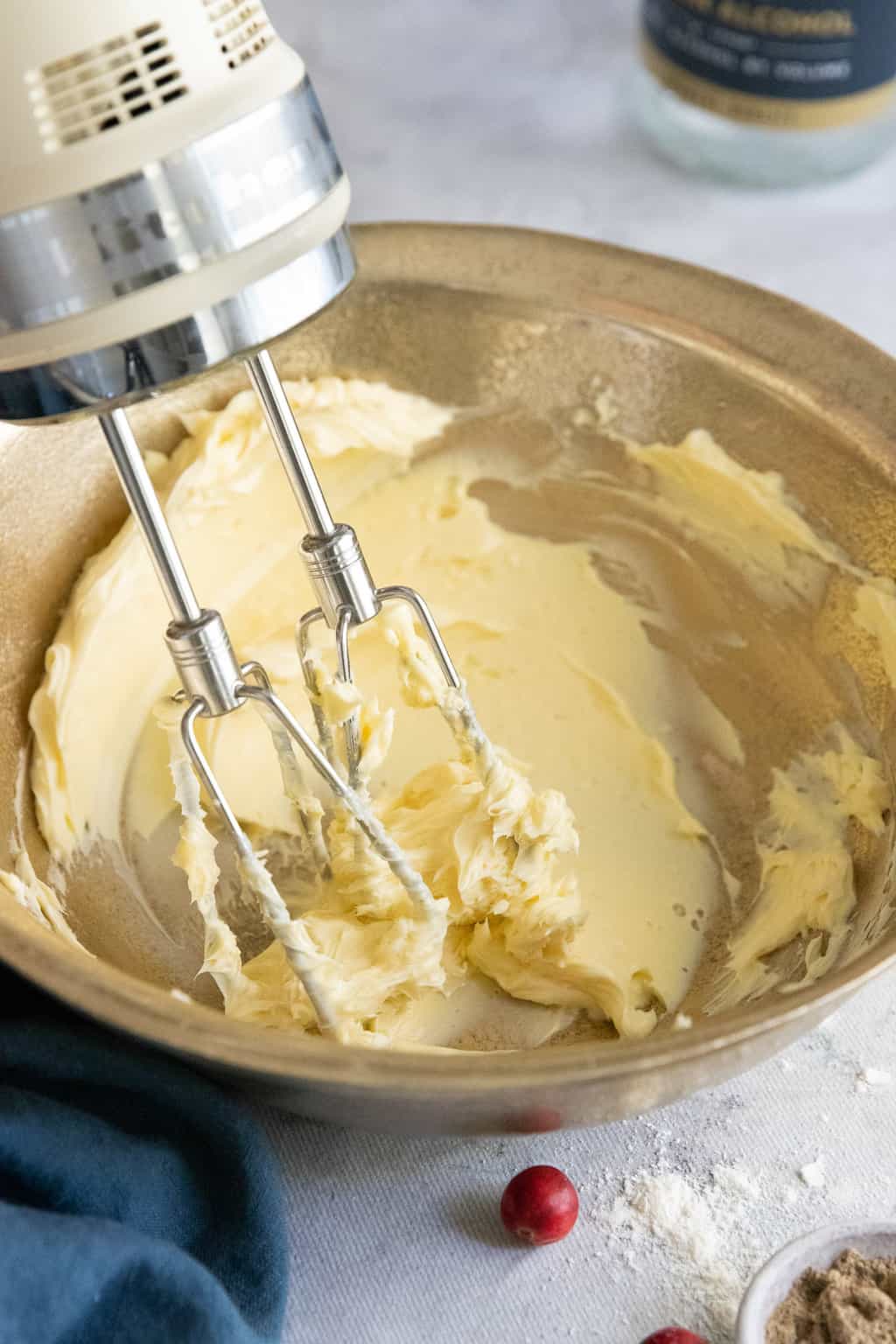 Step 1
|

Cream butter

In a large bowl, combine the butter, vanilla extract, and Everclear. With a hand mixer, beat on low until creamed.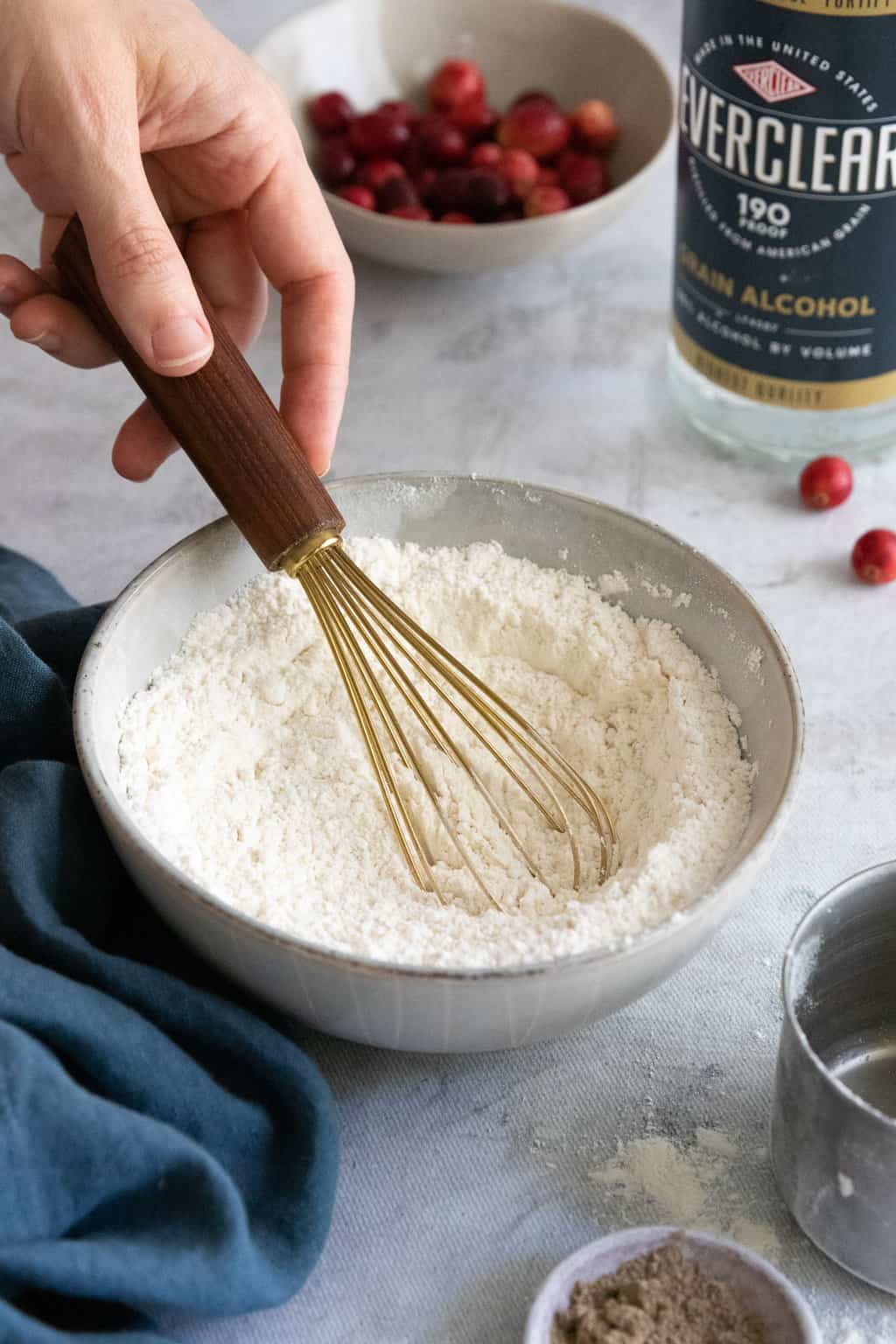 Step 2
|

Mix dry ingredients

Combine the flour, confectioners' sugar, cardamom, and salt in a separate bowl. Whisk until well combined.
Step 3
|

Add in dry ingredients

+

cranberries

Slowly add the dry ingredients and beat on low. Scrape down the bowl and continue mixing until it starts to form a dough (be careful not to over mix!). Then gently fold in the cranberries.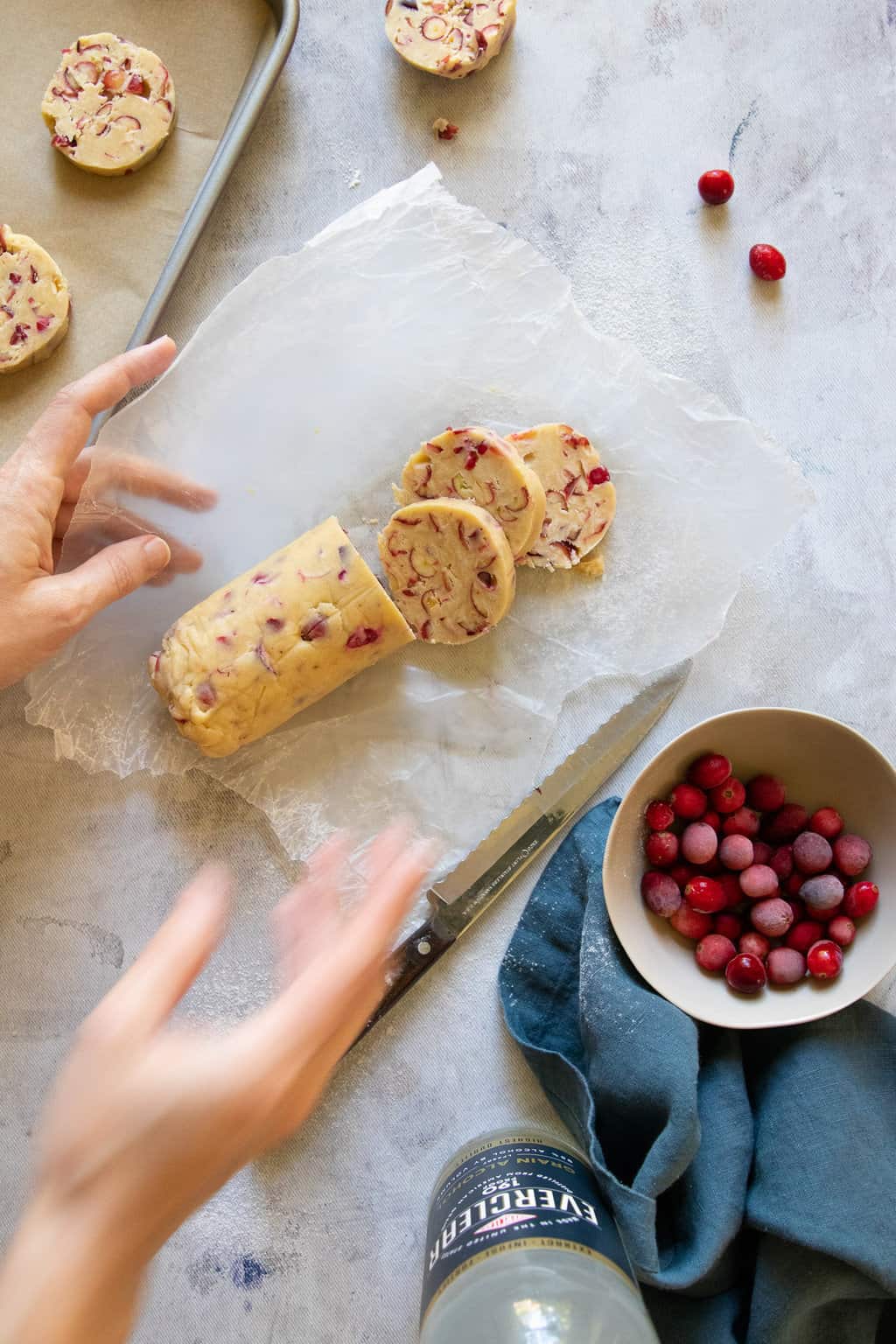 Step 4
|

Shape dough

Spoon the dough onto a piece of wax paper. Use your hands to form it into a log shape, roughly 3 inches in diameter. Wrap the wax paper tightly around the dough and continue molding it into a uniform log shape.
Step 5
|

Refrigerate

Place in the refrigerator and chill until firm, at least an hour but preferably overnight. If you're making these ahead of time, you can store the dough in the refrigerator for up to 5 to 7 days.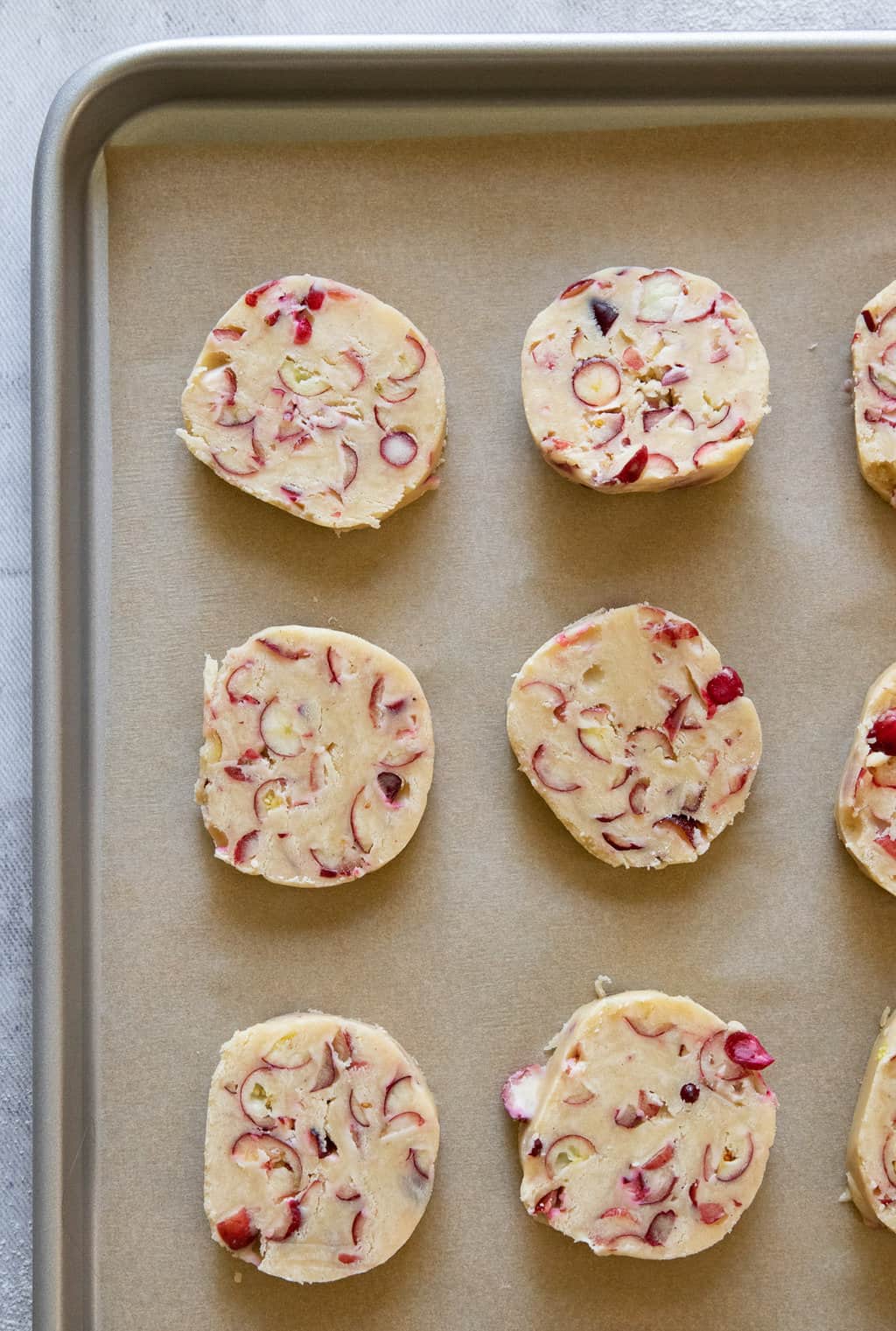 Step 6
|

Slice and bake

When ready to bake, preheat the oven to 350°F. Using a sharp knife, cut the dough into 1/2-inch thick slices.

Place the slices on a parchment-lined baking sheet approximately 1-inch apart. Bake for about 15 minutes, rotating the baking sheet halfway through. The cookies should have a little color around the edges, but not much.

Transfer to a wire cooling rack and let cool completely. Store the cooled cookies in an air-tight container at room temperature for up to 1 week.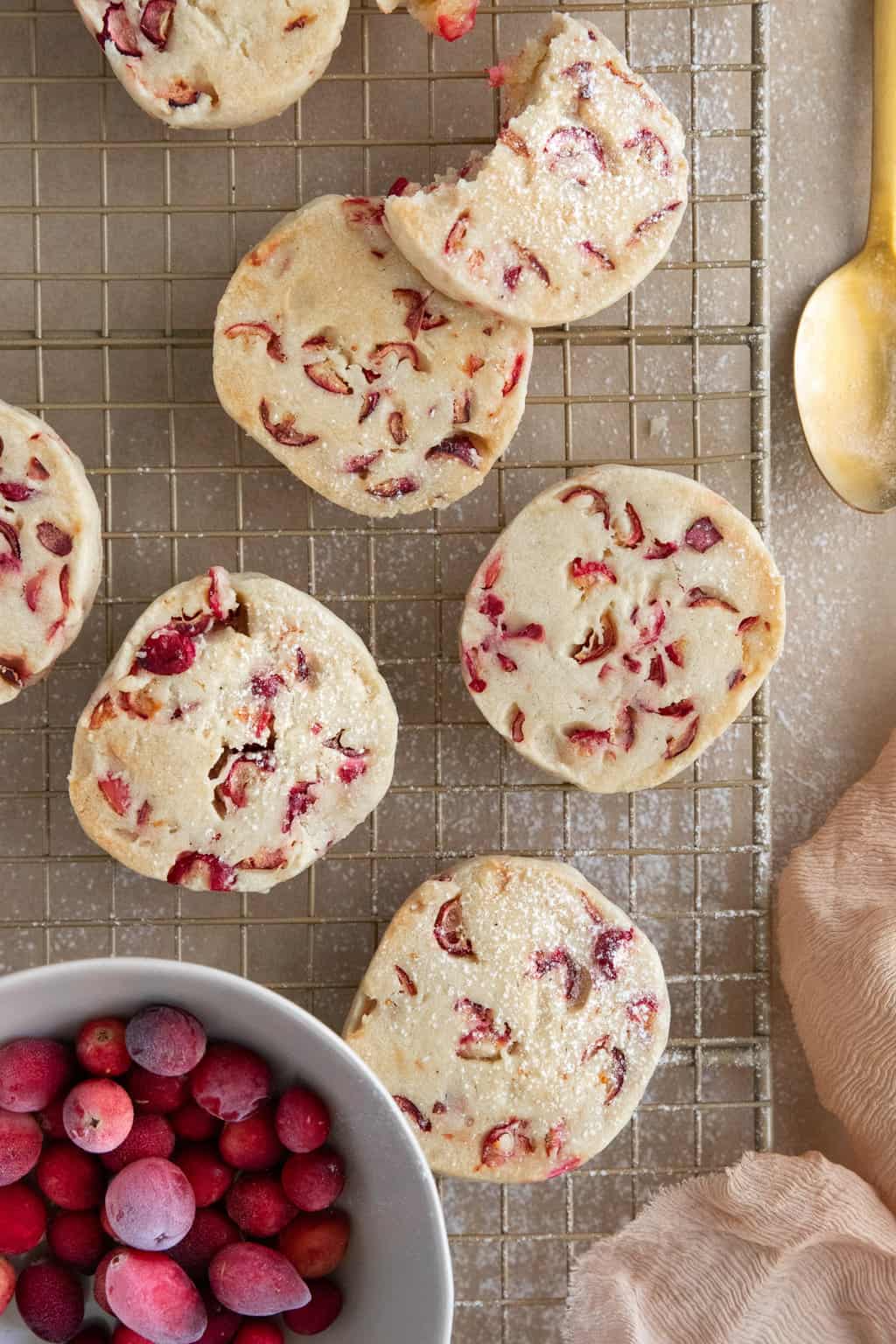 Shortbread Cookie Baking Tips
—Traditionally, shortbread cookies are pale yellow, almost white, in color. But I like my shortbread to be flaky and have a little browning at the edges, so I bake them for a bit longer than usual. Just be careful not to over-bake them!
—Piercing the cookie dough right before you pop it in the oven allows heat to penetrate the cookie, so it bakes more evenly. So if you like drier, flakier shortbread, you can pierce each cookie 3 to 4 times with a toothpick or fork before baking.
—This recipe uses unsalted butter. If you only have salted butter, either add less salt or leave it out entirely.
—If you can't find fresh cranberries, feel free to use frozen cranberries. Just thaw them under cool running water and dry them well before chopping and adding to the cookie dough.
This post was created in partnership with Everclear®. All thoughts and opinions are my own. You can find Everclear at your local retailer or online via Cask Cartel, Caskers, or Drizly. You can also search Everclear's product locator page online!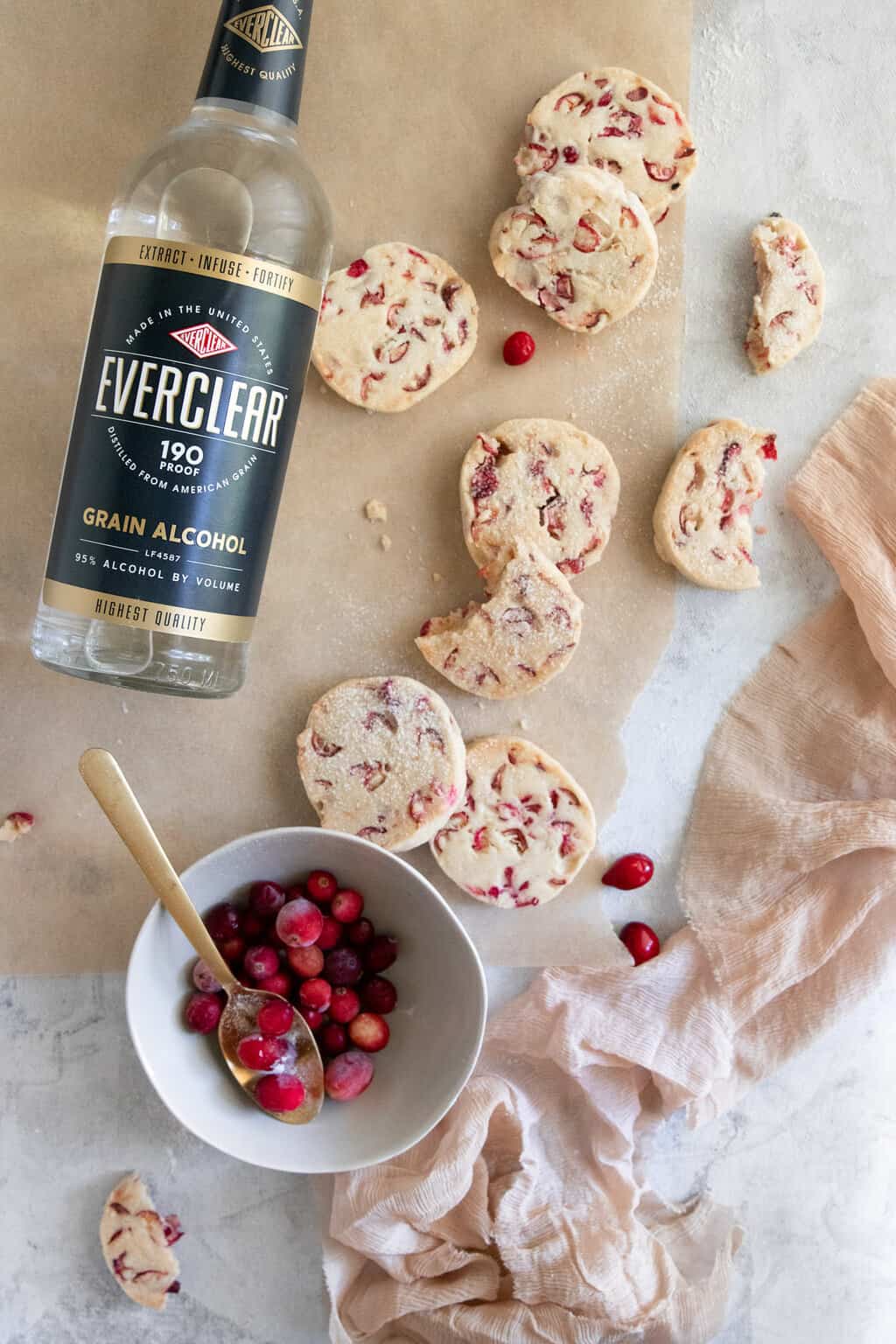 4