This post is sponsored by First Editions® Plants and SheKnows Media.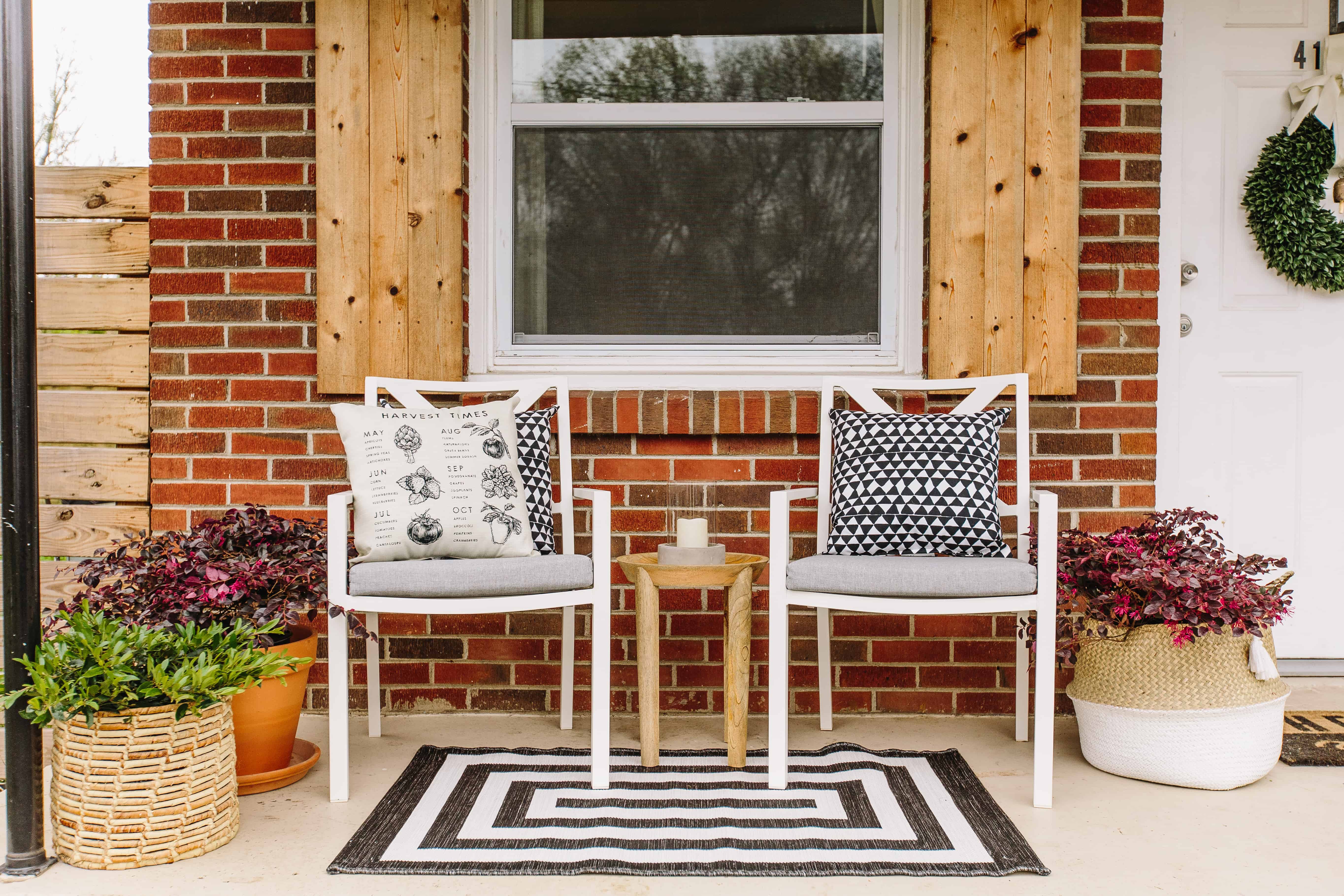 The urge to spruce up the yard and patio definitely hits when spring arrives with warm, sunny days. But outdoor spaces can be a challenge. You either have too much space (how to fill it??) or not enough. We tackled the challenge of a small front porch and turned it into a cozy, inviting spot – without breaking the budget. Here are a few tips we used to make it work.
Think about usage
It's fun to daydream about using an outdoor space for entertaining. But with our small front porch space we decided to think practical and focus on how we'd enjoy using the space day-to-day. Two chairs and a small table is really all you need to create the perfect zen spot to sip green tea in the morning or watch the sunset in the evening with a glass of wine.
Let plants be your color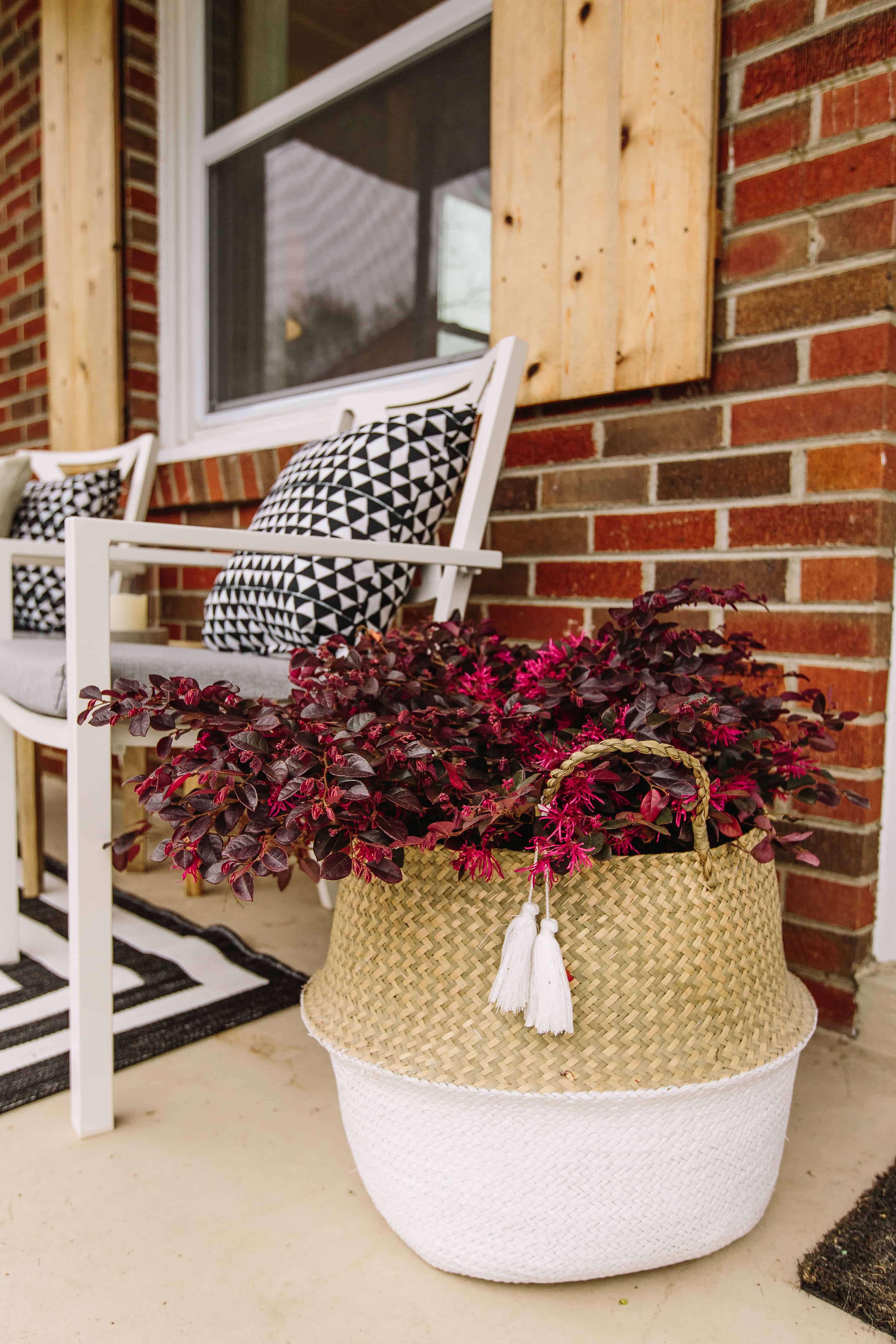 We kept the furniture to a simple color scheme of black and white. That lets the vibrant plants be our pops of color. This Crimson Fire™ Fringe Flower has the most gorgeous pink flowers.
Find low maintenance plants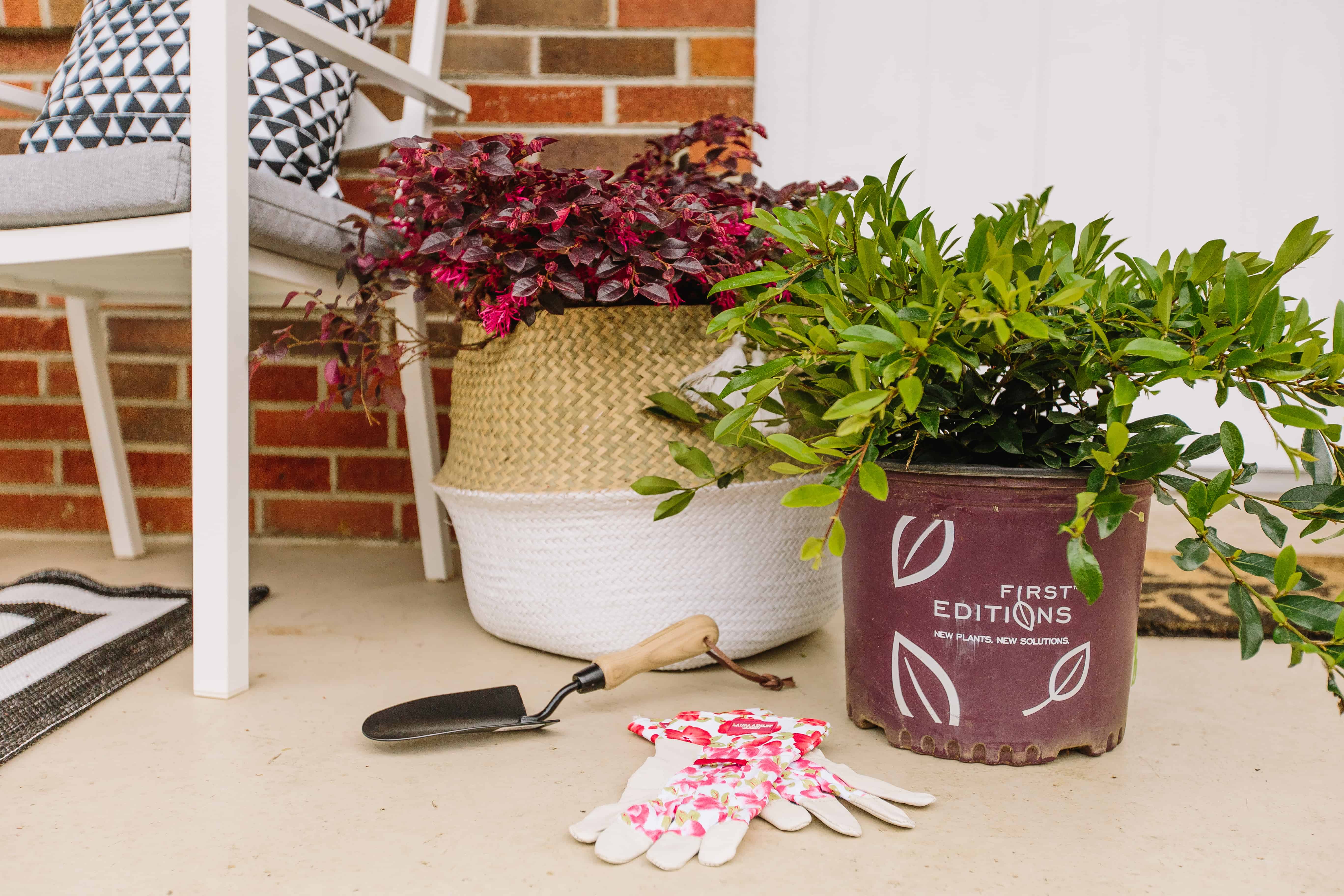 Planting shrub-like plants instead of flowers is a nice way to enjoy your space through more seasons. You won't get one bloom and then have a barren-looking pot the rest of the year. The Crimson Fire™ Fringe Flower even blooms in winter!
Pair the Crimson Fire with the vibrant green Vintage Jade Distylium that's heat and drought tolerant and very easy to grow. If you're not sure how to pair your plants or if you have questions, you can ask First Editions' plant expert.
Make renter-friendly changes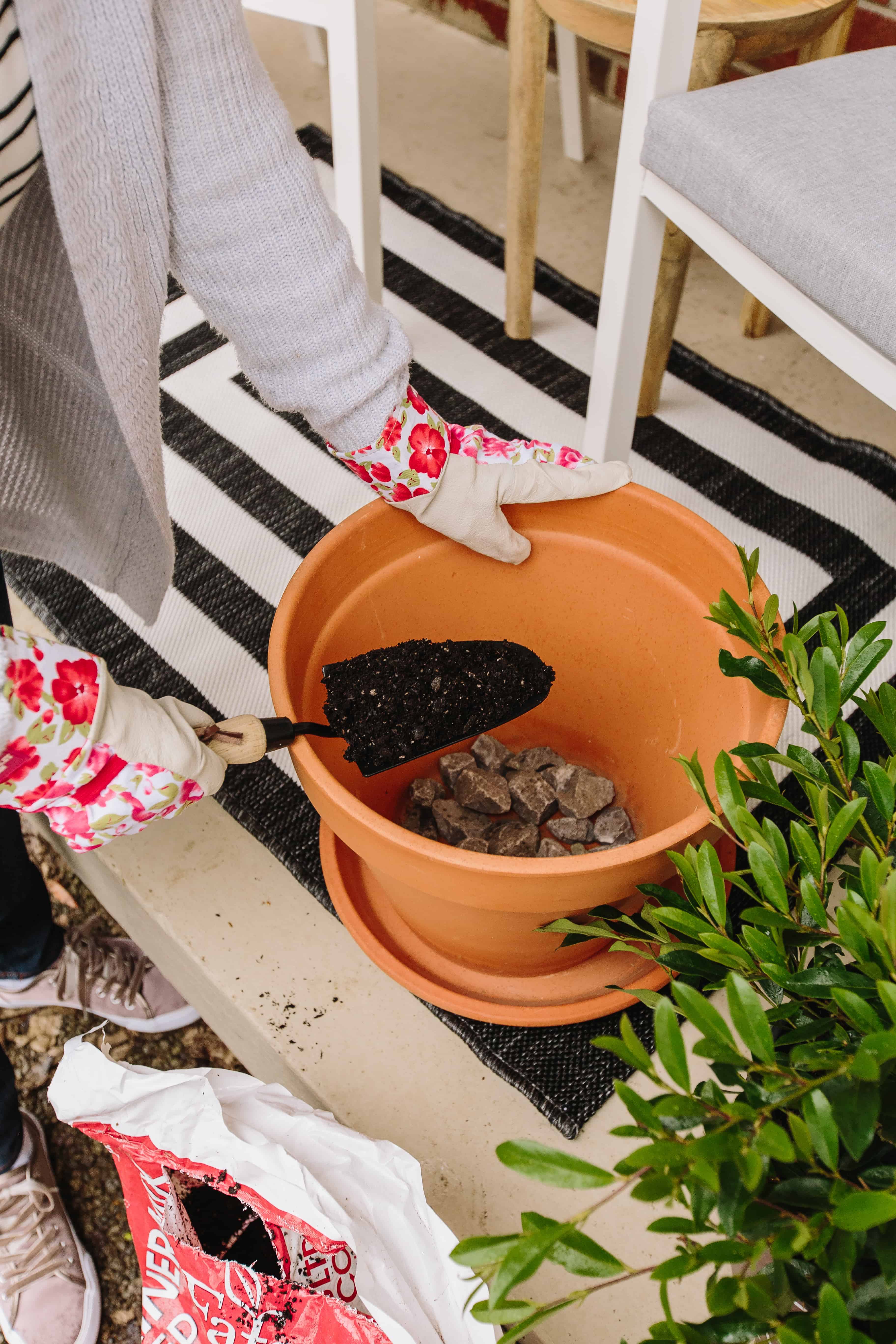 If you rent, potted plants are awesome because you can take them with you when you move. Making permanent landscaping changes is expensive, time consuming, and you'll probably need approval before starting.
The best tip for planting: don't forget the rocks at the bottom of the pot!
Don't spend a fortune on planters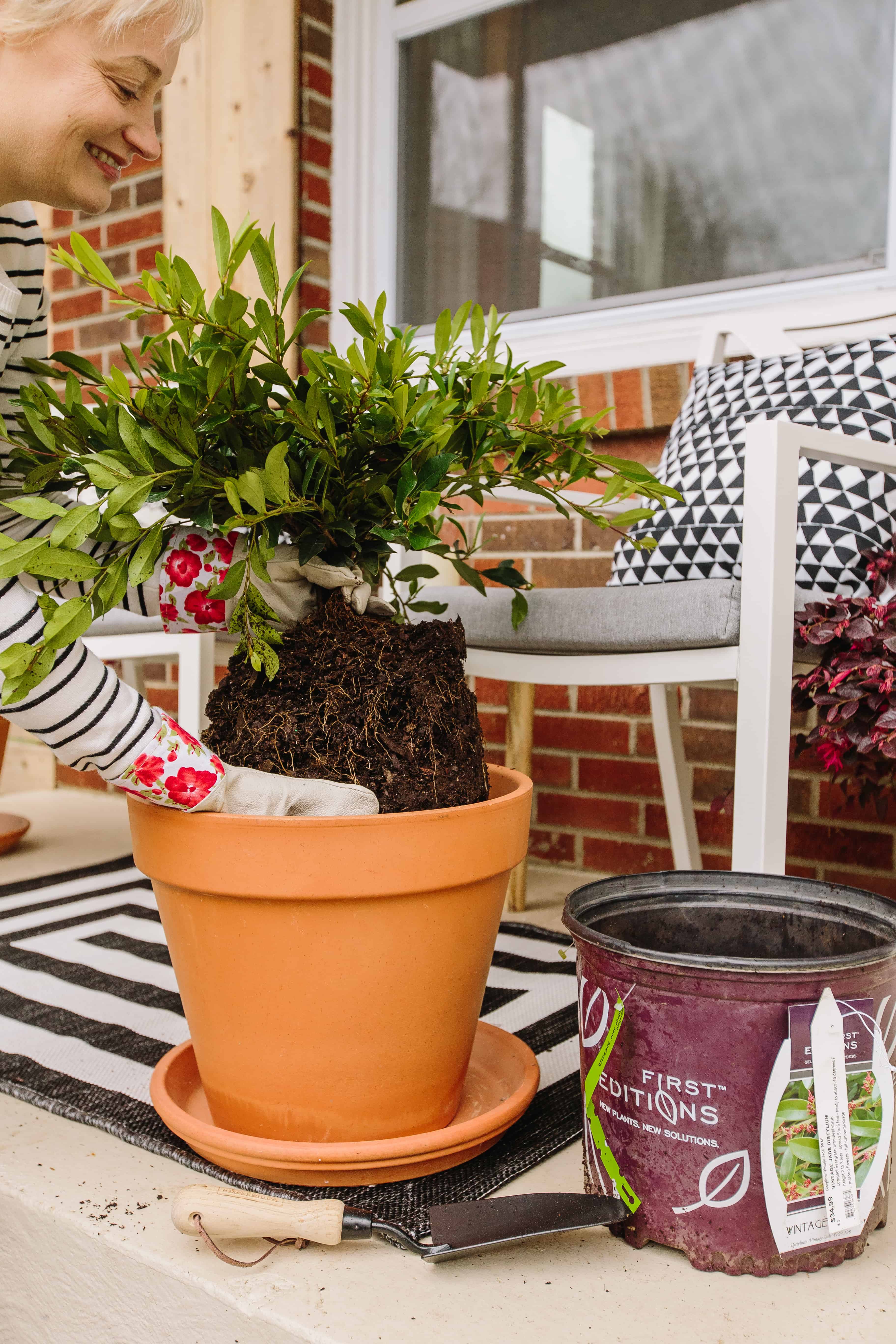 After you find the perfect plant, then you have to worry about what to plant it in. And if you haven't looked lately, planters aren't cheap! We made things affordable by using terra cotta pots and baskets. It keeps things simple and lets the plants be the focus.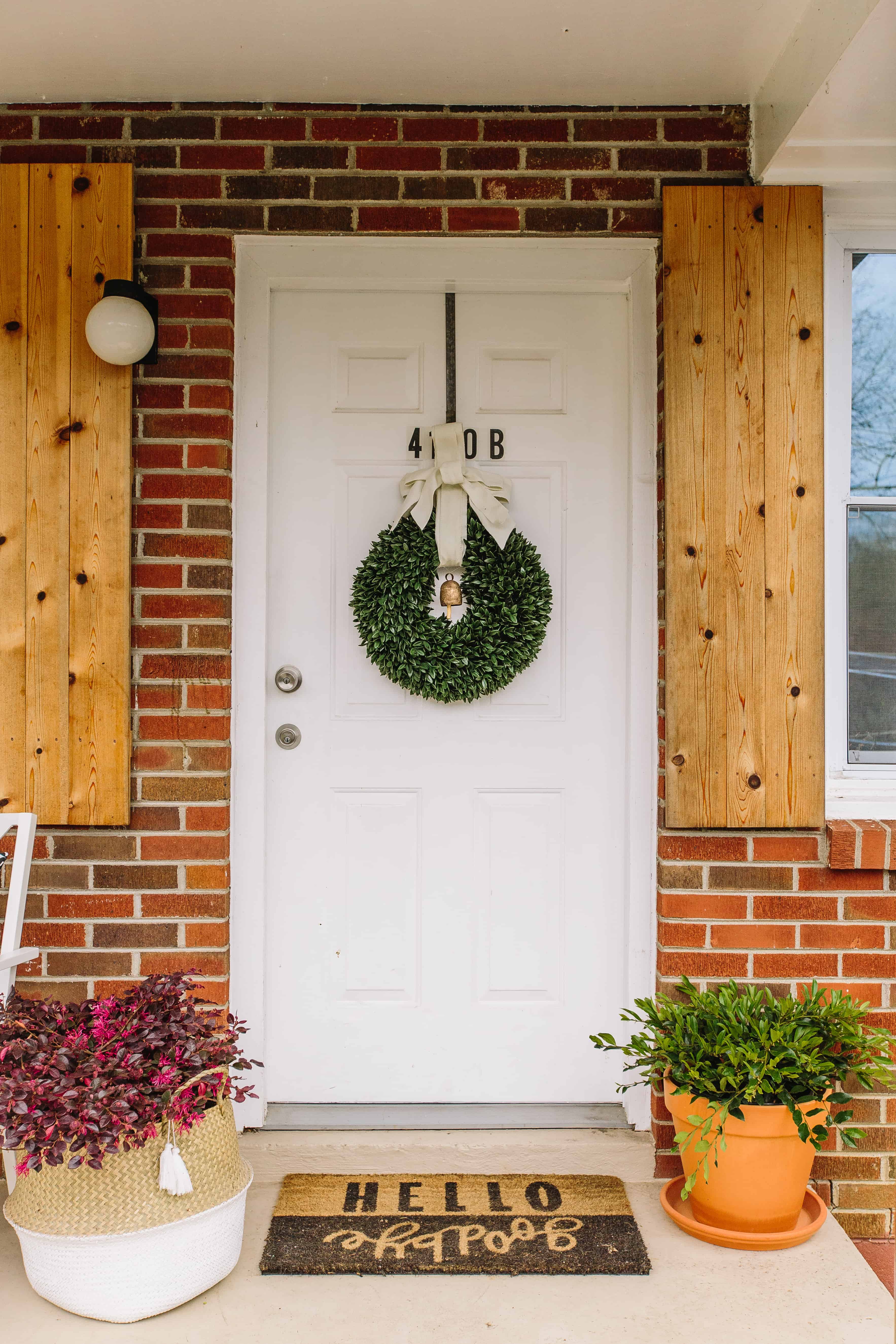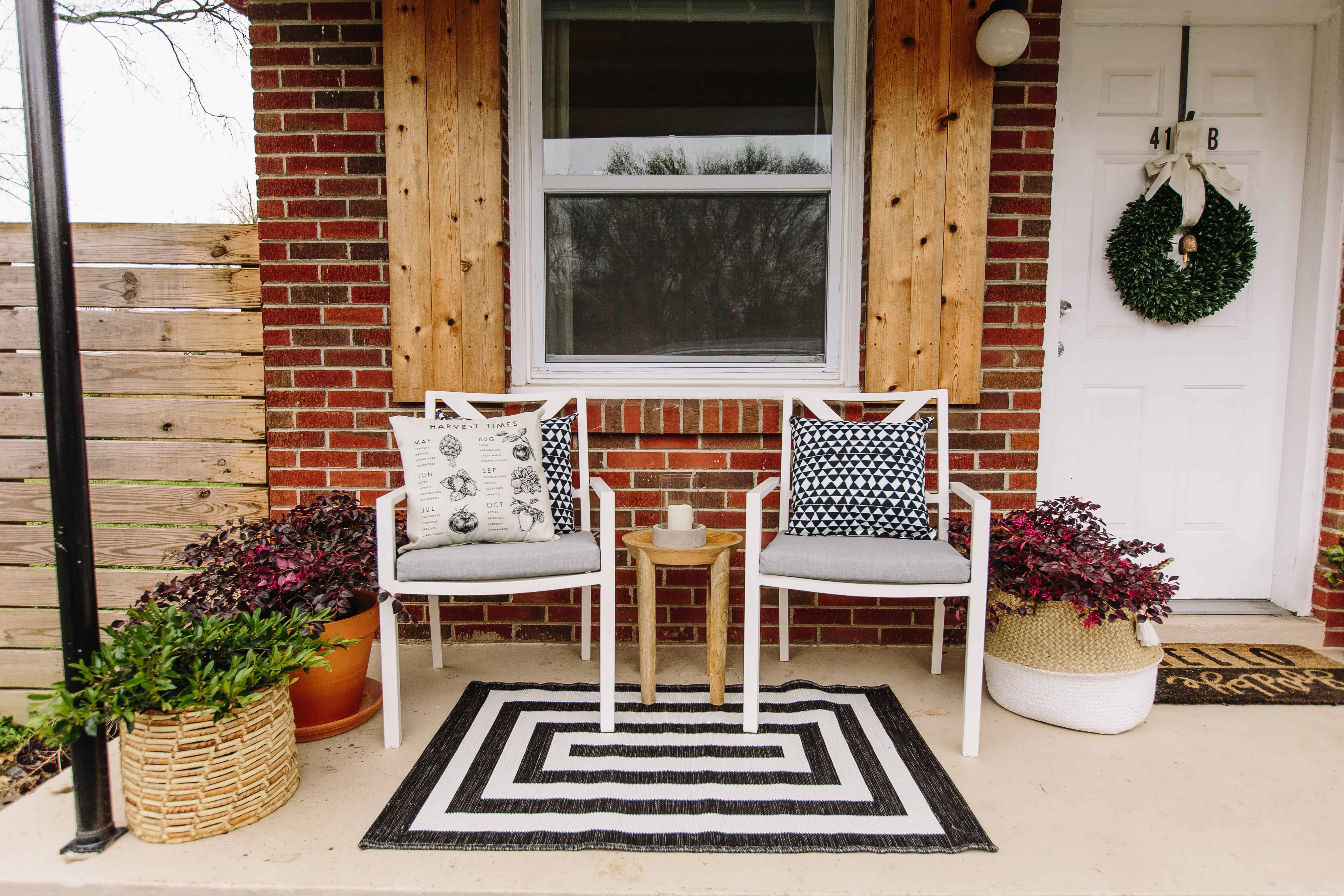 First Editions has more than 125 types of easy-to-care plants – find the plant that fits your growing conditions and style online.
Photos by Abby Coyle
26