Do you ever find yourself daydreaming for hours about what your ideal life would look like? Maybe you have a visual in your head, but it seems too unrealistic to come true.
The truth is that many of us have goals, but we don't take action on them because they seem out of our grasp. Regardless of how big your dreams seem, you'll never achieve them if you don't believe that they can come true.
Visualizing your ideal life is an important step in making your goals a reality. By creating a vision for your future, you move yourself closer to where you want to be.
If you don't yet have a clear vision for your future or lack direction with your goals, a vision board can help. A vision board helps you take the wild ideas out of your head and inspires you to make them happen.
Ready to start visualizing your ideal life? Here's why you need a vision board and how you can create your own to keep you inspired.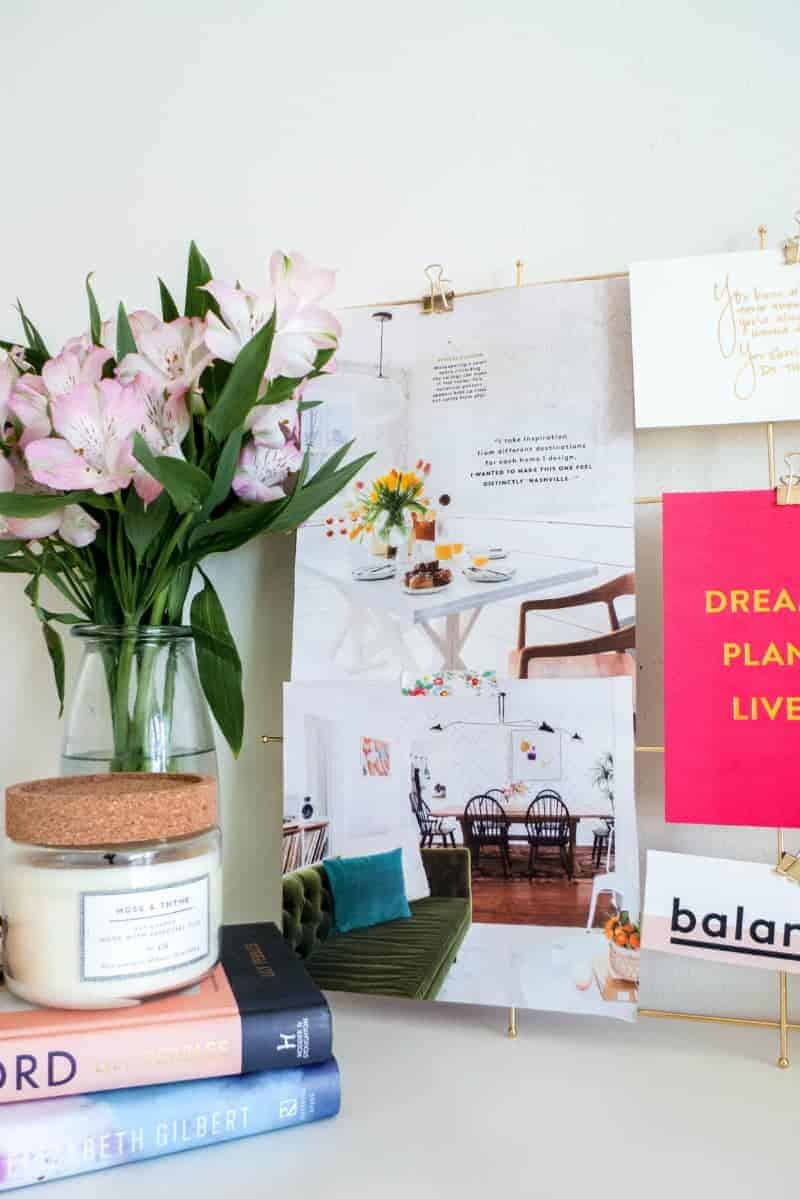 What Is A Vision Board?
A vision board is a collection of images that represent what you want your life to look. This could include the type of job you hope to have, the home you want to live in, the partner you want to meet, the places you want to travel to, or simply the type of person you want to be. By creating a visual representation of your ideal life, you'll continually be inspired to take action towards your goals.
Of course, this is more than just an art project to bring out your inner child (although that's an added benefit). Here's why you might want to create a vision board for yourself.
Why Should You Create A Vision Board
Without a vision, it's easy to move through life without being intentional about it. Creating a vision board helps you get clarity around the things that are important in your life so you can make more time for them.
When you identify your bigger vision for your life, you can use this vision to guide decisions you make in the future. If you need to make a tough decision, you can ask yourself whether saying yes or no will help you get closer to your vision. A vision board is a constant reminder to help you make those decisions.
Seeing your vision everyday reminds you of what you're working towards. Your vision board reminds you of your why, especially on tough days when you feel like you're making no progress or feel like giving up.
How To Create A Vision Board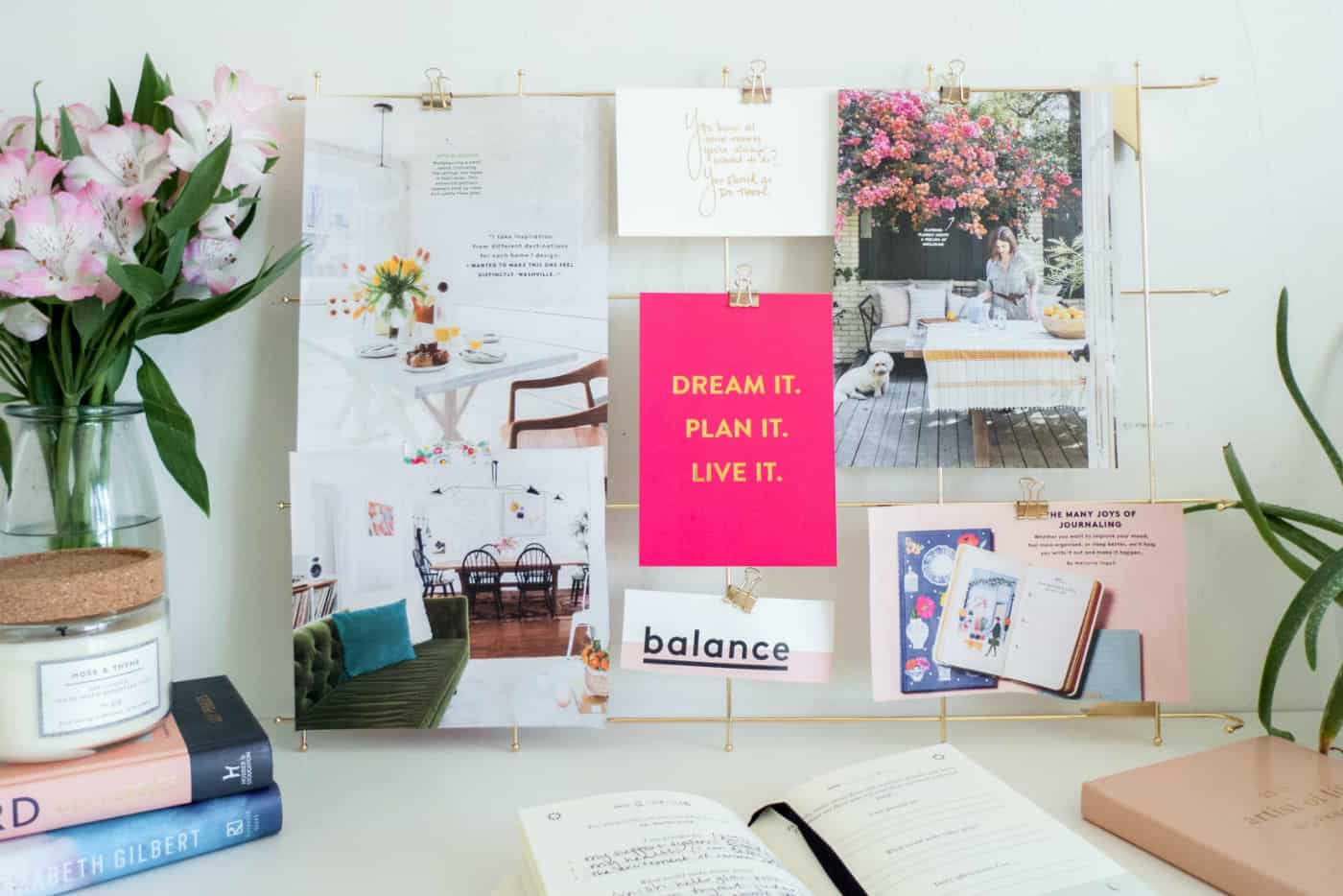 Step One: Your Vision
First, you want to get clear on your vision for the future. Ask yourself where you want to be in the next 6 months, 1 year, or 5 years' time.
From there, ask yourself what you want to have, what you want to be, and what you want to feel like within that time frame.
Maybe you want to have the money to be able to travel the world. Perhaps you want to be a life coach, an award-winning writer, or simply surrounded by friends. Or maybe you want to feel calm and at peace with your life.
Once you've asked yourself these questions, it's time to start putting your board together.
Step Two: Your Board
You can do this the old-fashioned way with a poster board and magazine cut-outs, or you could use a bulletin board to pin inspiring images. Alternatively, you could create secret Pinterest board to create your vision board.
Using the have, be, feel categories, search for photos that clearly depict how you want your future to look.
Here are some ideas of what to put on your board:
Inspirational quotes
Photos of people you admire and aspire to be
A fake check with the amount of money you want to make
Pictures of family and friends
A fake diploma or letter of achievement
Finally, set aside an hour or two to create your vision board. When you feel happy with it, keep it in a place where you can see it everyday. If you made a poster or bulletin board, put it on your desk. If you created a collage online, print it out and pin it to your wall. The key is to keep your vision in front of you at all times so you can remember your goals.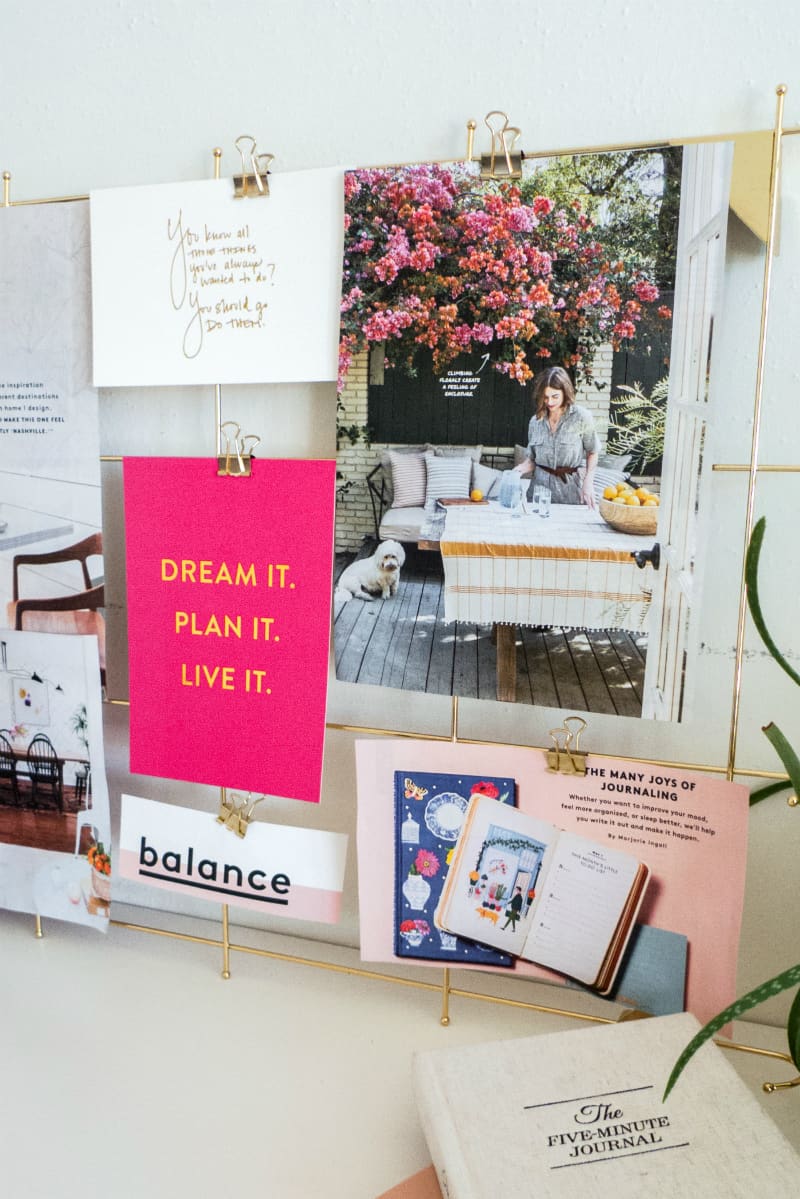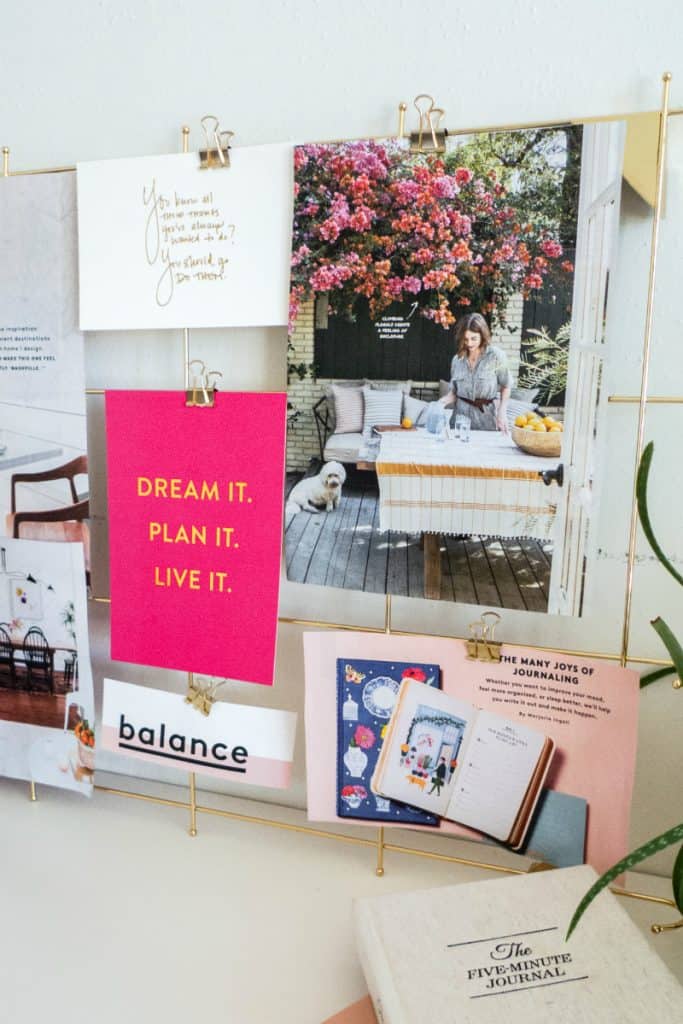 Taking Action
Remember, the act of creating a vision board is not going to make all of your dreams come true. Of course, you still have to put in the work to make it happen. Luckily, your vision board is there to constantly remind you of what you're working toward.
49