Nowadays, it seems like our time is more precious than ever. If only we could plan more we could do more, and then we would finally have it all: the perfect job, loving spouse, dream house, bikini body. In our Type-A society, hustle is often touted as the secret to happiness. But most of us soon realize that doing more and having more doesn't always mean feeling more. Despite filling our days to the brim, we're still not the happy, creative, well-rested people we really want to be.
A couple years ago I had an awakening of sorts. Between commuting, working a full-time job, running a side hustle and spending whatever quality time was left with my husband, there was little time to simply enjoy life. My days were both full and empty at the same time. I was tired of feeling drained at the end of the day, and I desperately missed those moments of serendipity, spontaneity and idleness that give life more meaning.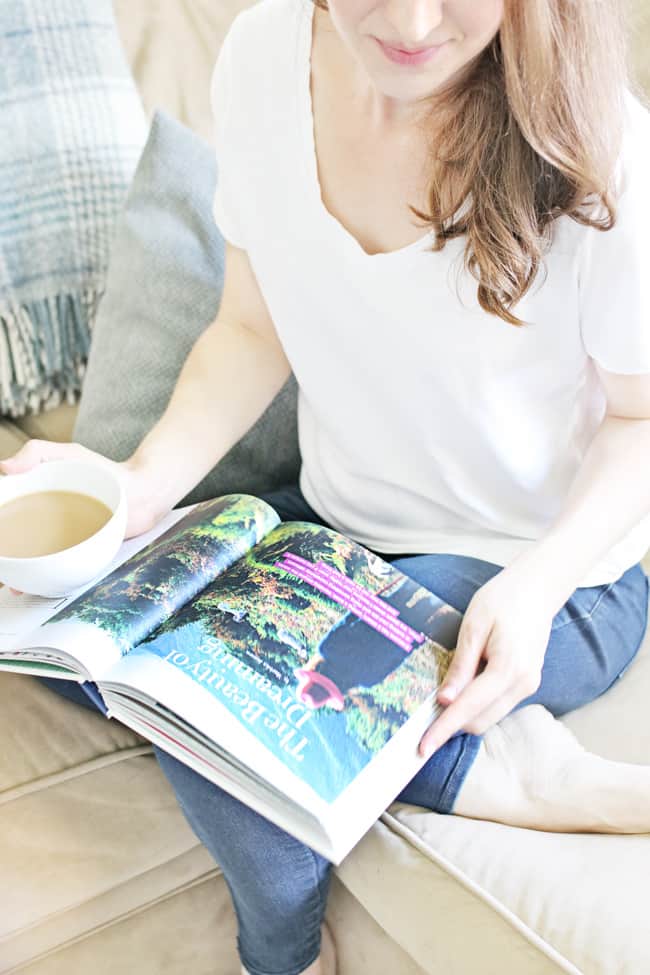 Having read about the benefits of simply focusing on breathing, I started incorporating more mindfulness into my days. It was slow at first—a book here, a meditation course there—but I loved the way it felt to simply observe. A funny thing happens when you become more mindful. The need to stress, plan, and worry falls away and you're free to watch the rise and fall of your mind without being sucked into the drama. It's liberating, to say the least!
While I still practice mindfulness (in fact, I recently finished a course on mindfulness meditation), my practice has morphed. Since trading in the cubicle and commute in favor of art and entrepreneurship, I've been looking for new ways to stay mindful. I'm always on the lookout for creative ways to play more, focus on the present and enjoy the moments as they arise, and A Book That Takes Its Time: An Unhurried Adventure in Creative Mindfulness is the perfect guidebook.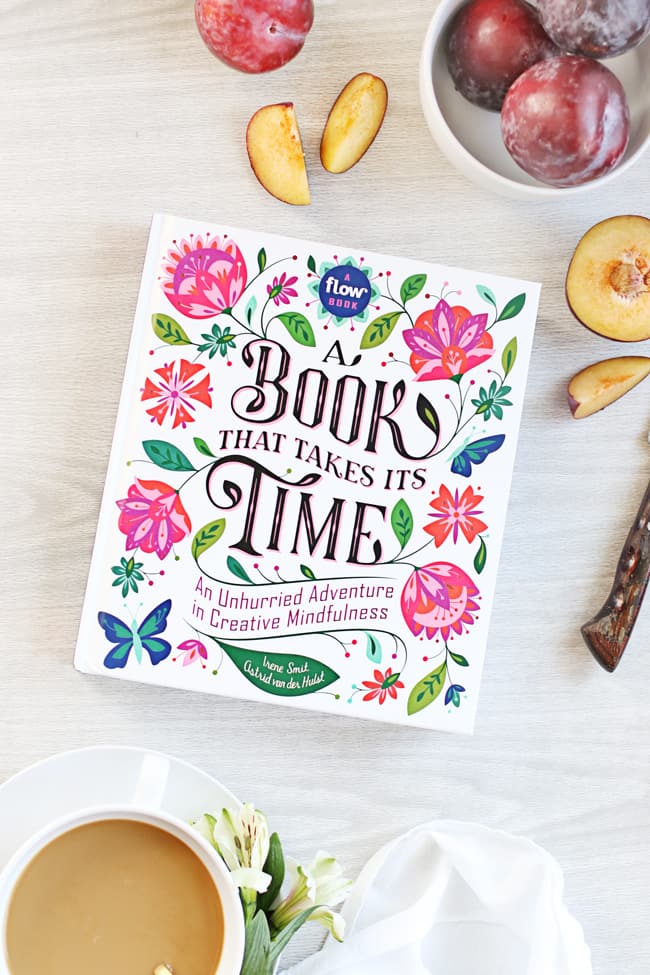 Written by the cofounders of Flow magazine, Irene Smit and Astrid Van Der Hulst, A Book That Takes Its Time shows us how to celebrate creativity, imperfection and life's little pleasures. Unlike other books on mindfulness, this one is chock full of stories, fun paper goodies and playful activities. It perfectly mingles articles from the magazine with fold-out posters, stickers and preprinted thank you cards to help you fully embrace and enjoy mindfulness in its many forms.
The book is divided into six parts, each one focusing on a different aspect of mindfulness (the breath, learning, creativity, reflection, letting go and kindness), and each section contains actionable tips and exercises to practice. And I love that it's not just a course; it's an interactive adventure down the path of mindfulness. It inspires mindfulness in its many forms and reminds you to slow down, breathe and be present.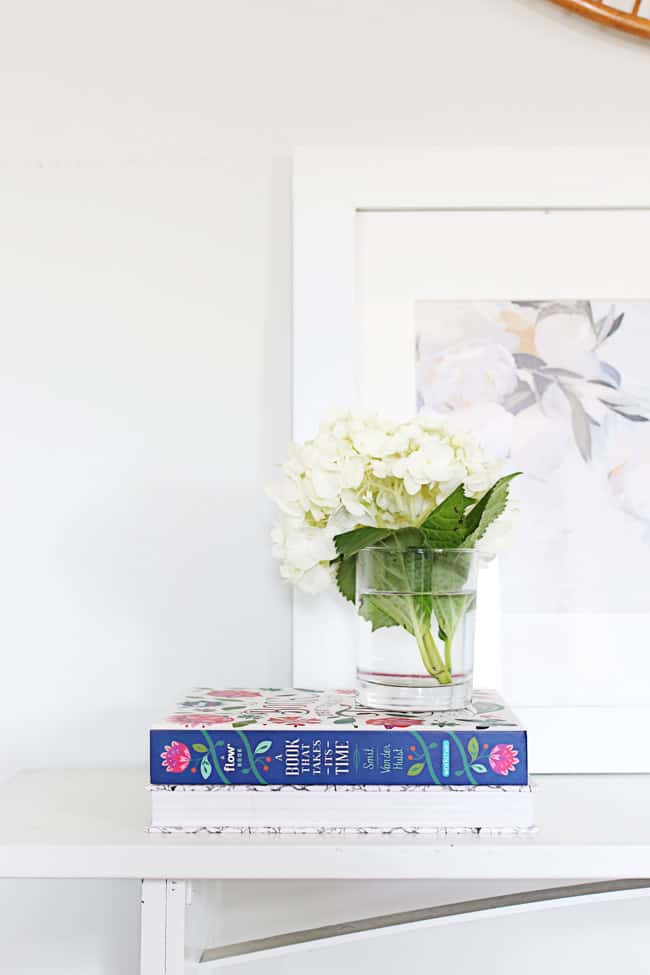 Since how we start the morning usually determines how the rest of our day unfolds, I like to begin by reading a couple pages and implementing the ideas throughout the day. And on those days that simply go from bad to worse, I love turning to a random page and using mindfulness to help turn my day around.
5 Ways to Practice Creative Mindfulness
Here are 5 of my favorite ways to practice creative mindfulness from the pages of A Book That Takes Its Time.
1. Send a postcard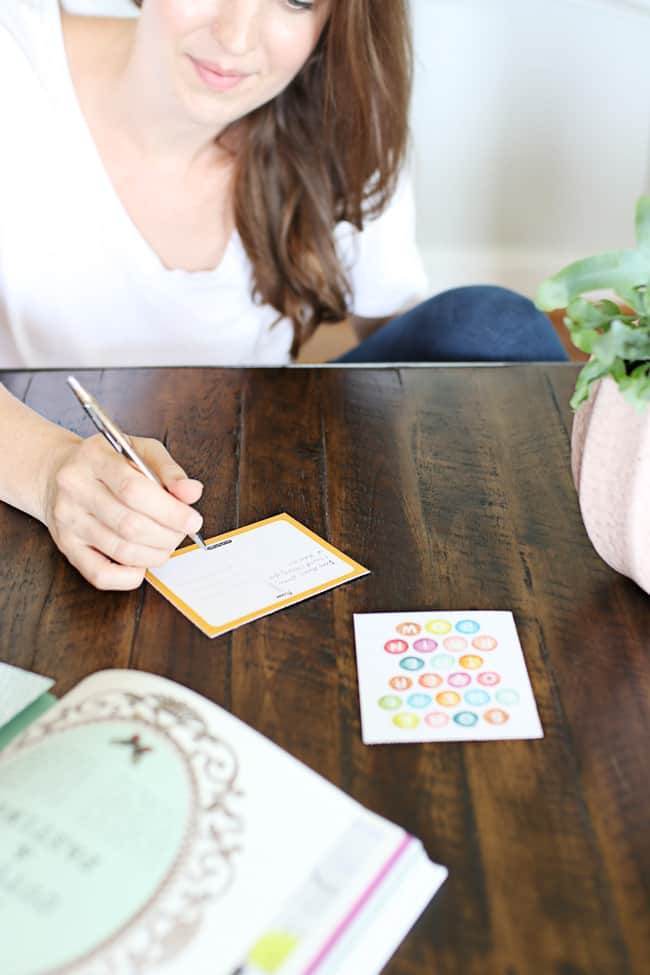 When was the last time you wrote someone a letter (no, email doesn't count)? If you're anything like me, it's probably been a while. But hand writing a note to a friend or family member is a great way to slow down and simply enjoy the moment. The book includes 16 beautifully illustrated postcards that you can tear right out of the book to jot down a note and snail mail it to a friend to let them know you're thinking about them.
2. Learn something new
Nowadays you can buy pretty much anything you've ever wanted at the store (um, hello Amazon Prime). But when we get in the habit of buying instead of learning to make things ourselves, we miss out on those magic-filled moments that make us a better person. A Book That Takes Its Time shows you how to make your own cooking seasonings, learn handlettering, see the world around you, or name the wildflowers you spot on your next walk.
3. Snap a single photo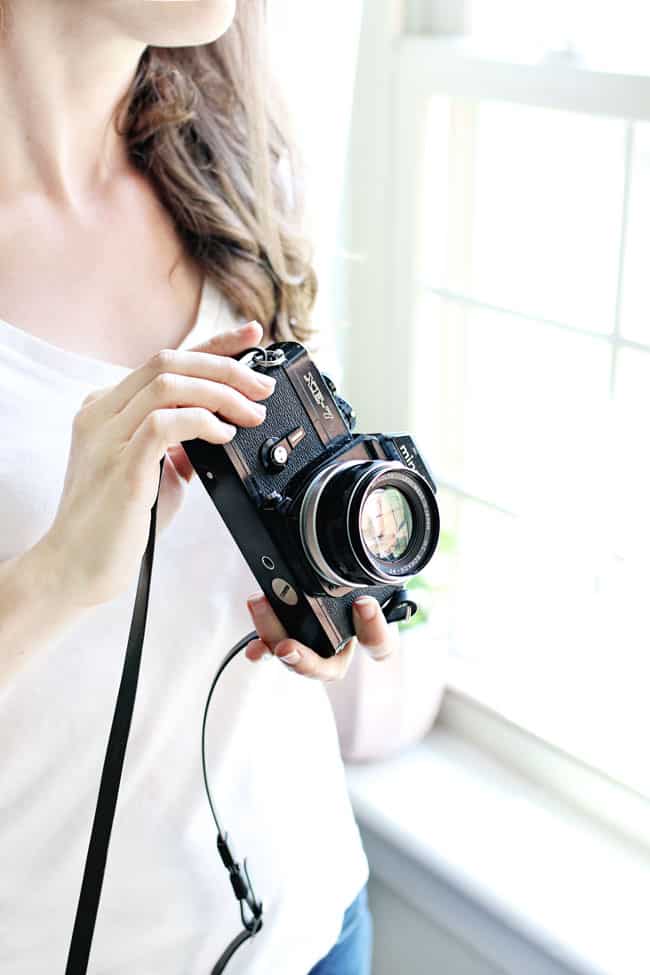 Digital cameras and cellphones have taken some of the magic out of photography. Back when photos were limited to a roll of 24 or 36 photos, you had to be more mindful of the shots you took and how much it cost. Nowadays we snap thousands of photos and rarely delete any of them. Why not make the act of noticing and capturing beauty, celebrations, and loved ones special? Instead of snapping 25 photos, try to make due with one single photo that has meaning to you and delete the rest.
4. Practice self-kindness
Being kind to ourselves can sometimes be a tough habit to implement. We're used to analyzing our every weakness, embarrassing moment and perceived flaw, and overlooking the ways in which we shine. Instead, why not take a moment to write yourself a love letter. Give yourself some advice, praise all the things that make you unique and let go of past mistakes once and for all.
5. Create lists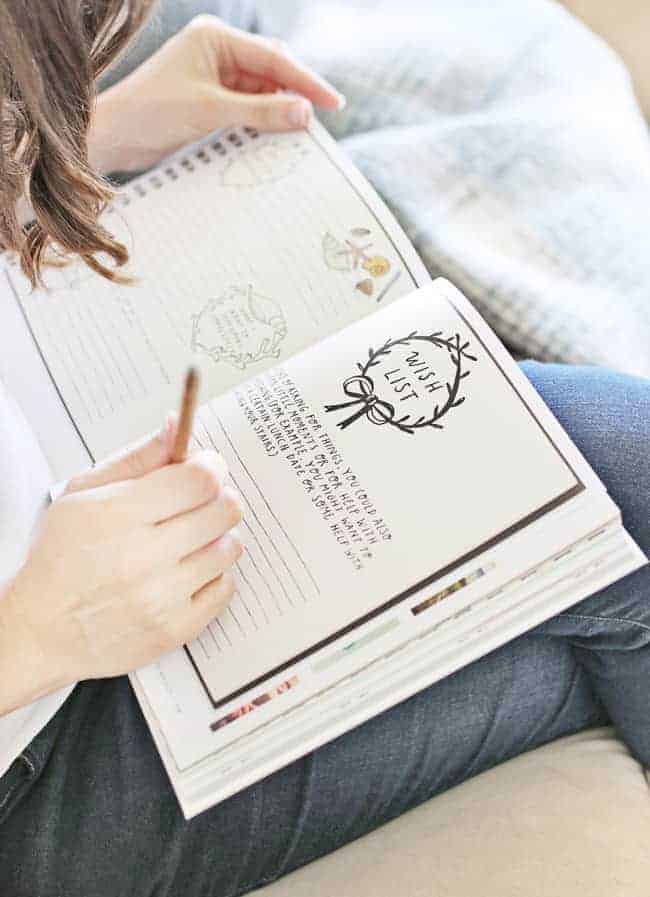 Writing is a great way to sort your thoughts, gain insights and find a sense of inner peace. It's also a fun way to focus on the things in your life that you're grateful for and foster wellbeing. Using the illustrated list prompts in the book, ask yourself little questions like "What tiny pleasures would I like to cherish more?" and try to come up with as many different answers as you can. Not only will you start to notice the little things, but chances are it will make you grateful for all the things you have.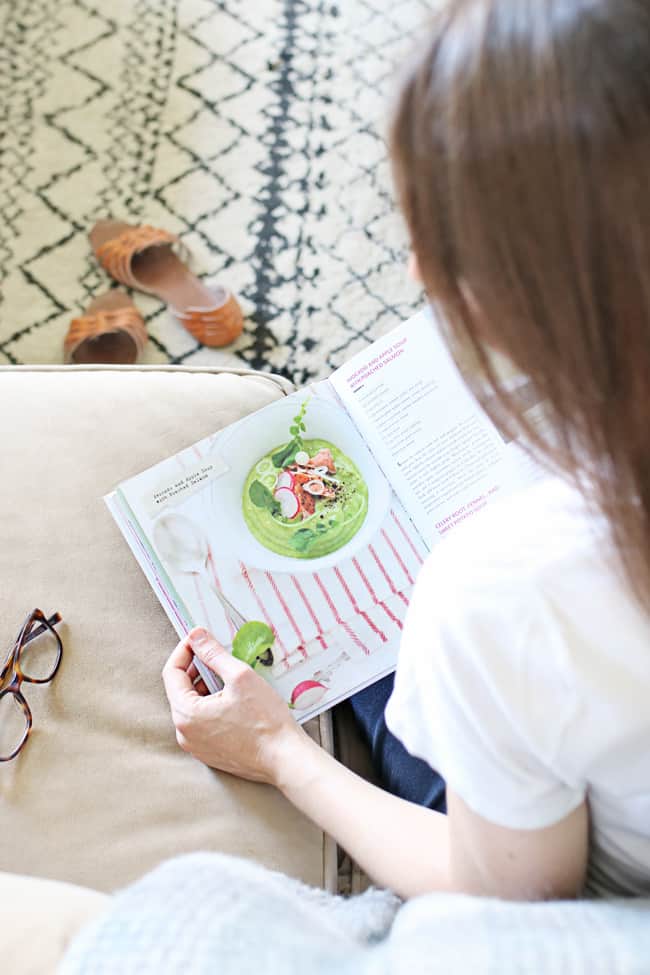 We teamed up with Workman Publishing to create this post. Thank you for supporting our sponsors!
12