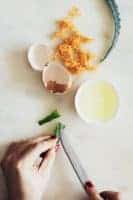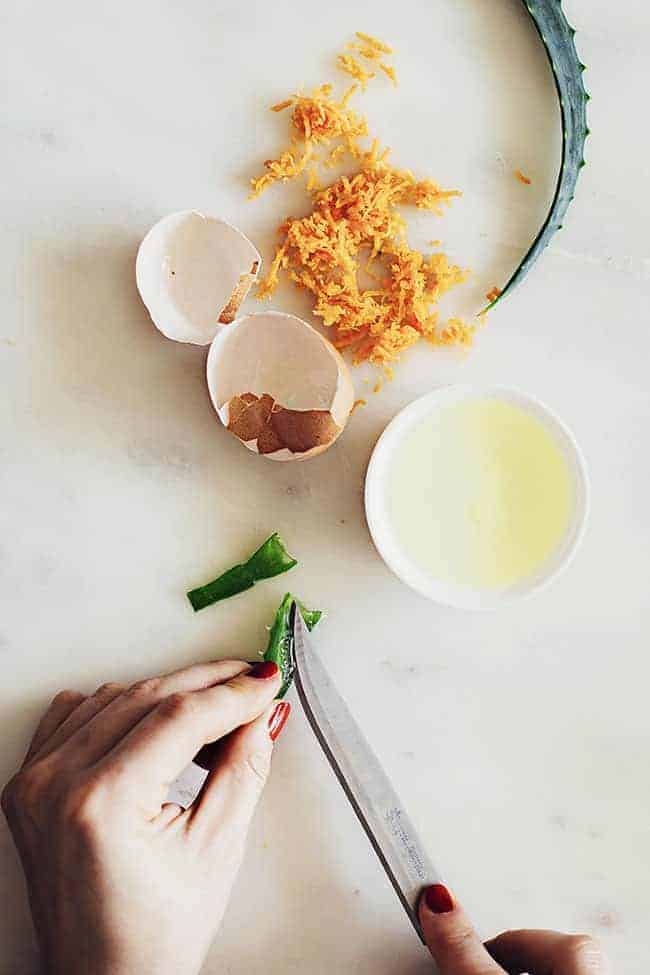 Carrot Eye Mask
Yield 1 mask
Ingredients
1 egg white
1 tablespoon finely shredded carrot. Use a regular carrot, not a baby carrot. Baby carrots loose a lot of their natural nutrients when turned into little nubs.
1 teaspoon aloe vera
Instructions
Combine egg white, carrot and aloe vera in a small bowl. Beat mixture together with a fork until frothy (about 1 minute).
With clean hands or a brush, apply the mask around and under the eyes. Avoid the eyelids because you don't want to get it in your eyes.
Let the mask dry for at least 15 minutes or up to 30 minutes. You will definitely feel the mask tightening your skin! But if it gets uncomfortable, go ahead and remove it.
Use a soft, wet towel to gently clean off the mask.
Recipe by Hello Glow at https://helloglow.co/customize-facial-master-multi-masking/