Do you also get a green thumb as soon as the sun starts to shine? I do! I don't have an actual garden, but my windows get packed with brand new plants every spring. Not all of them make it till winter – unfortunately, I'm not that great at taking care of them. But this year, I'm taking the safe route: plants that are almost impossible to kill and planters that are almost impossible to resist!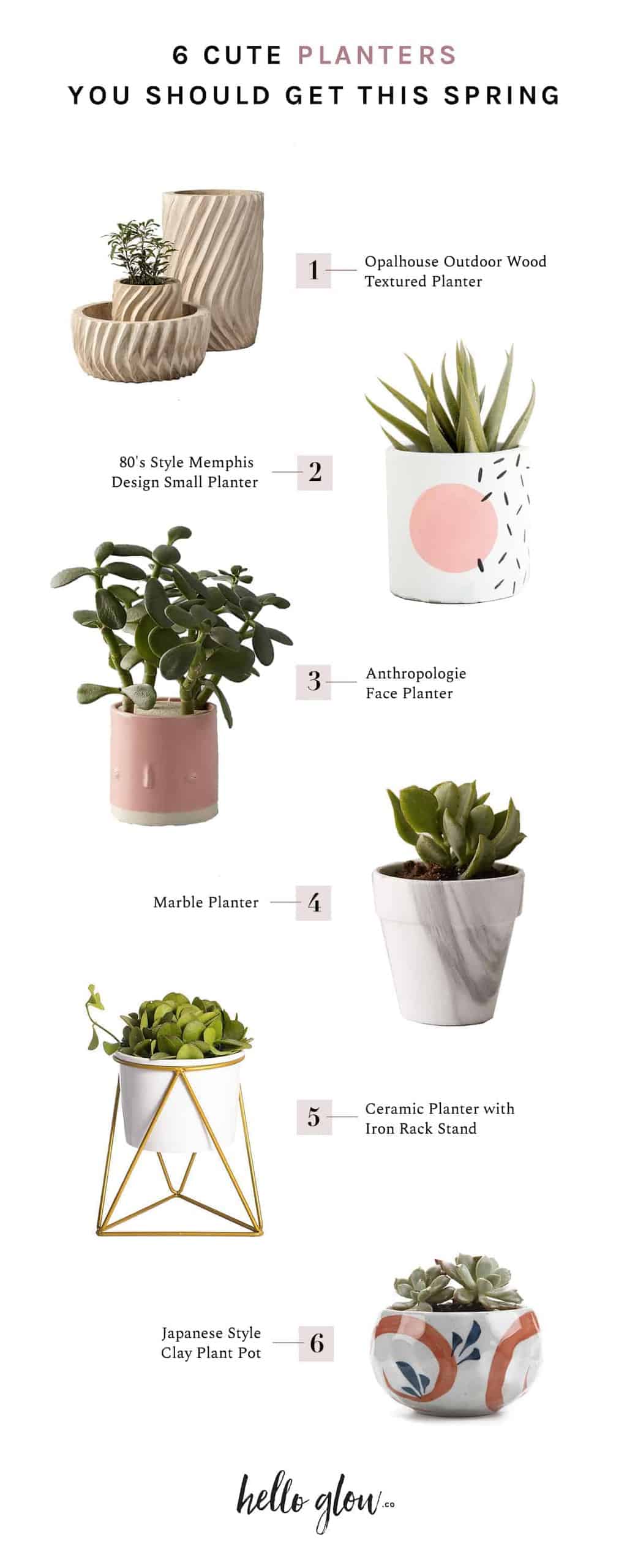 1. Outdoor Wood Textured Planter // Since it's made of wood, this planter will always be in style. And with the textured design, it's sure to be the star of the patio!
2. 80's Style Memphis Design Small Planter //  Who knew cement could look this cute? This planter is hand-painted with geometric patterns inspired by 80's Memphis design style.
3. Face Planter //  Whimsical and playful, this pink face planter will put a smile on your face whenever you water the plants!
4. Marble Planter // Perfect for succulents and herbs, this marbled planter looks good in any interior. Not to mention it's Instagram-friendly!
5. Ceramic Planter with Iron Rack Stand // Reminiscent of mid century modern interior, this planter and stand combination is a winner! The rack also comes in other colors and designs, which makes it suitable for mix and match.
6. Japanese Style Clay Plant Pot // Small but cute! Bring a bit of Japan into your home with this beautiful ceramic rounded pot.
5