Being healthy is a lot more than just eating healthy foods and working out every day. It often involves making your happiness and well-being a priority, rather than an afterthought. And like most people, it took me way too long to learn this. I used to start my day by reading my phone in bed for an hour (or two if I was feeling especially unmotivated). It took a while for me to see that not only was this habit a waste of my precious "me" time, but starting my day staring at a screen left me feeling drained and even a little angry. And that bad mood stuck with me all day.
Now I know the importance of ditching those habits that don't serve you and incorporating new ones that do. You have a lot more control of how you feel every day than you think. And simply adding a few self-care habits can do wonders for your mind and body. Here are 5 simple daily habits that will make you feel amazing all day long.

1. Take a Personalized Multivitamin
Most of us think of vitamins as a kind of insurance policy to help us cover our nutritional bases. And while supplements are important, they shouldn't be taken lightly. Instead of taking a generic multivitamin, you'll get far more benefit if you find a supplement regimen that's right for you and your body's needs.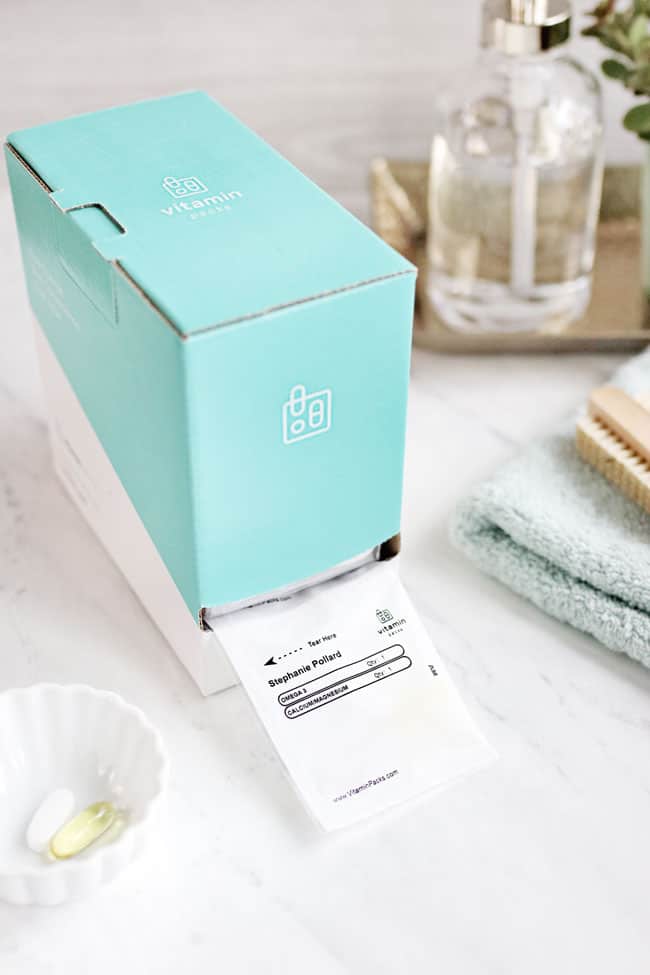 Vitamin Packs uses a science-based algorithm called Sage technology to make vitamin recommendations tailored specifically to you. All you do is answer a few questions about your lifestyle, preferences and health conditions, and Sage goes to work analyzing scientific research, the wisdom of doctors and nutritionists, and the experiences of over 100,000 patient visits to help make her selections. She even checks for risky prescription drug interactions you might otherwise have missed. After combing through the data, she provides personalized nutritional recommendations so you know what your body really needs.
Before, I was taking a generic multivitamin twice a day in the hopes of giving my body all the vitamins and minerals it could possibly need. But after doing the online evaluation I was told all I really need is calcium, magnesium and Omega-3. Not the mega doses of vitamins I was used to taking.
To think I've been wasting time and money on the wrong vitamins this whole time!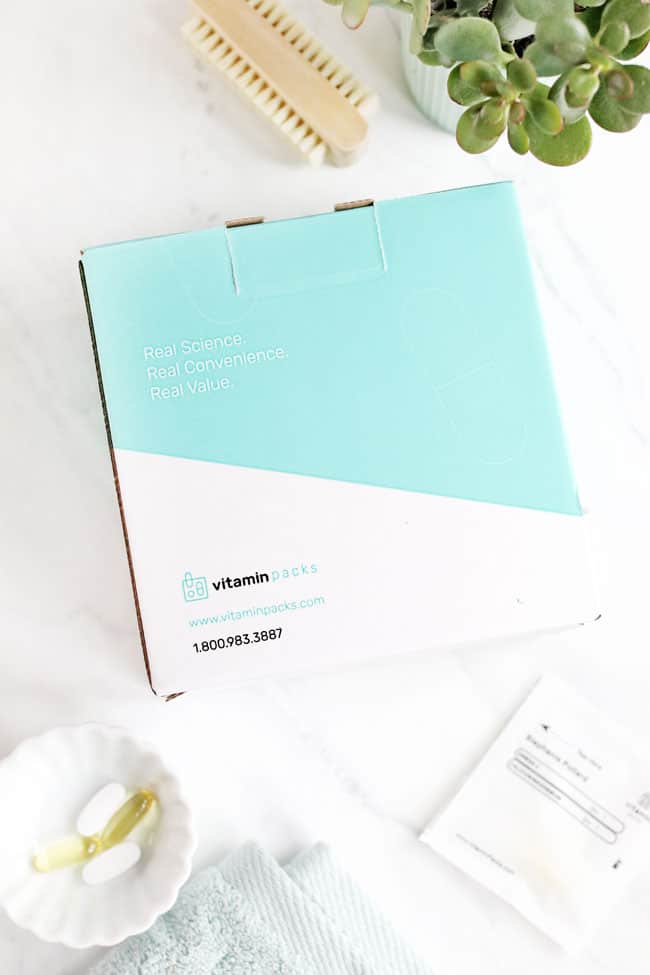 I especially love that all Vitamin Packs supplements are made from raw ingredients, and have been tested by a third-party source for purity, quality and bioavailability. Not only are the active ingredients easily absorbed by the body, but they're also gentle enough for daily intake. Plus, the supplements come in conveniently-sized daily packs. All you have to do is tear one off and tuck it in your purse or suitcase and you can be on your way. They're so convenient you never have to worry about missing a dose or forgetting to pack the right pills. It's already done for you.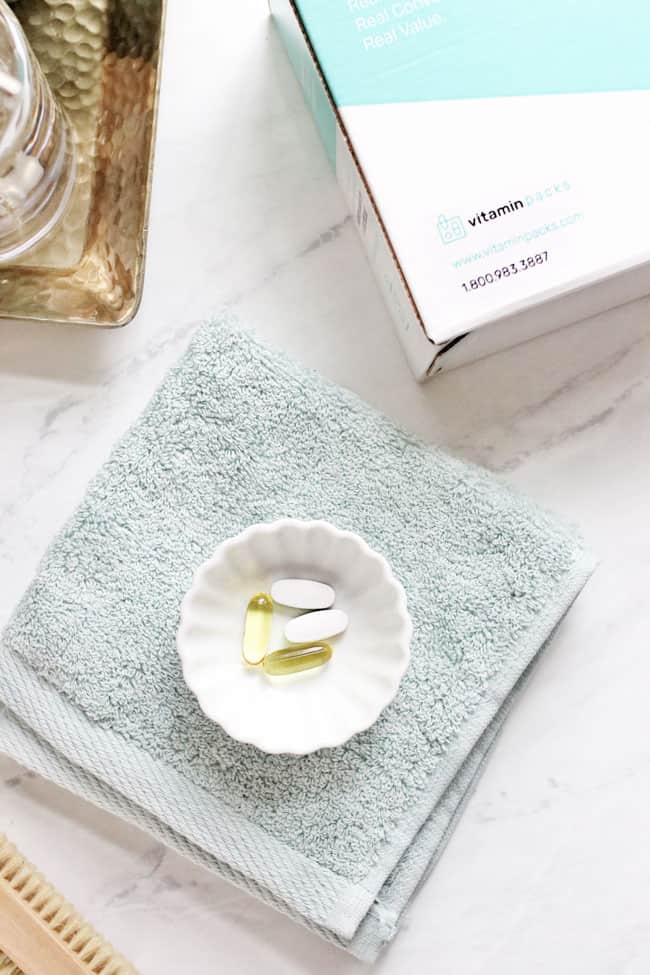 If you're ready to get your vitamins tailored to you, take the free nutritional assessment at vitaminpacks.com to discover the vitamin and nutrient combinations that are recommended for your lifestyle.
2. Dry brush
Dry brushing is exactly what it sounds like: brushing the skin with a dry bristle brush. It's an easy way to exfoliate the skin while also improving circulation and eliminating toxins from the body. It is said to help improve blood flow, encourage lymphatic drainage and rejuvenate the nervous system.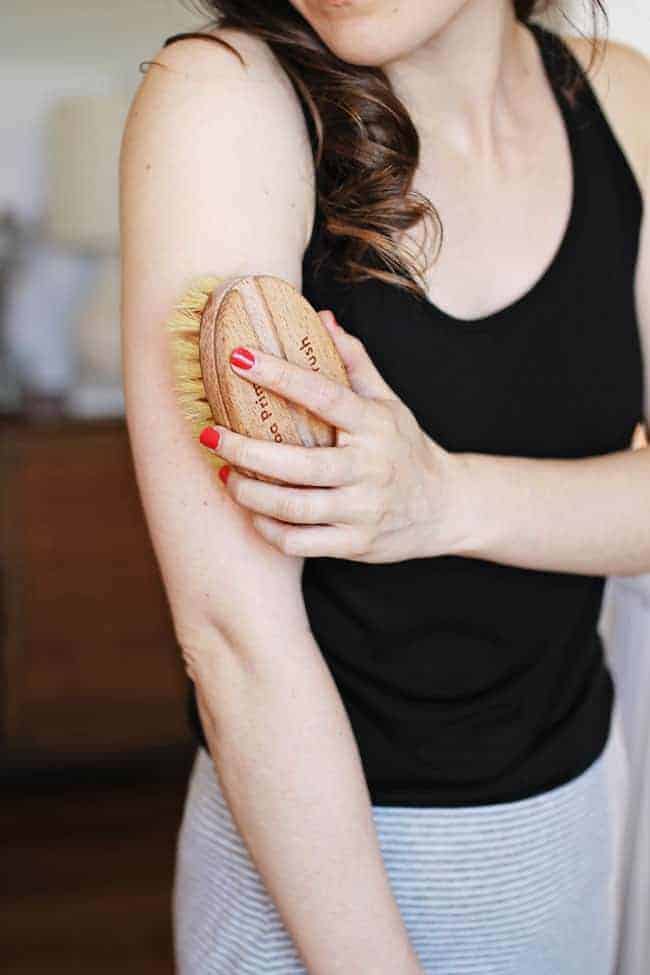 I've noticed that dry brushing first thing in the morning before I hop in the shower leaves me feeling strong, healthy and energized all day long. Check out this post to learn how to dry brush correctly and make it a part of your daily routine.
3. Stretch
When was the last time you really took a nice long stretch? While it seems like everyone has climbed on the yoga train lately, you don't need to take a class or spend a ton of time to reap the benefits of stretching. Not only does stretching decrease pain and prevent injury, but also just a few minutes of light stretching can increase blood flow throughout your entire body—including your brain. So if you always feel spent by 3 pm, a quick stretch break will invigorate you in less time than it would take to grab a cup of coffee from your local coffee shop.
4. Start your day with a glass of lemon water
Love a cup of coffee in the morning? Me too! But rather than turn on the coffee pot first thing in the morning, I reach for a glass of lemon water instead. Unlike caffeine, which can be dehydrating and leave you feeling sluggish later in the day, lemon water helps flush the digestive system and rehydrate the body. For an added boost, add a pinch of Himalayan sea salt to help calm the adrenals and reduce stress.
5. Practice mindfulness
One of the most dramatic changes I've experienced in my mood and health has resulted from learning to pay attention. Mindfulness involves little more than taking notice of what's happening in the here and now. Hitting pause on stressful thoughts when they arise will help you feel calm and in control. Take time in the morning to incorporate mindfulness meditation into your day. Or simply take a moment to pay attention to your breath when you feel your anxiety levels rise.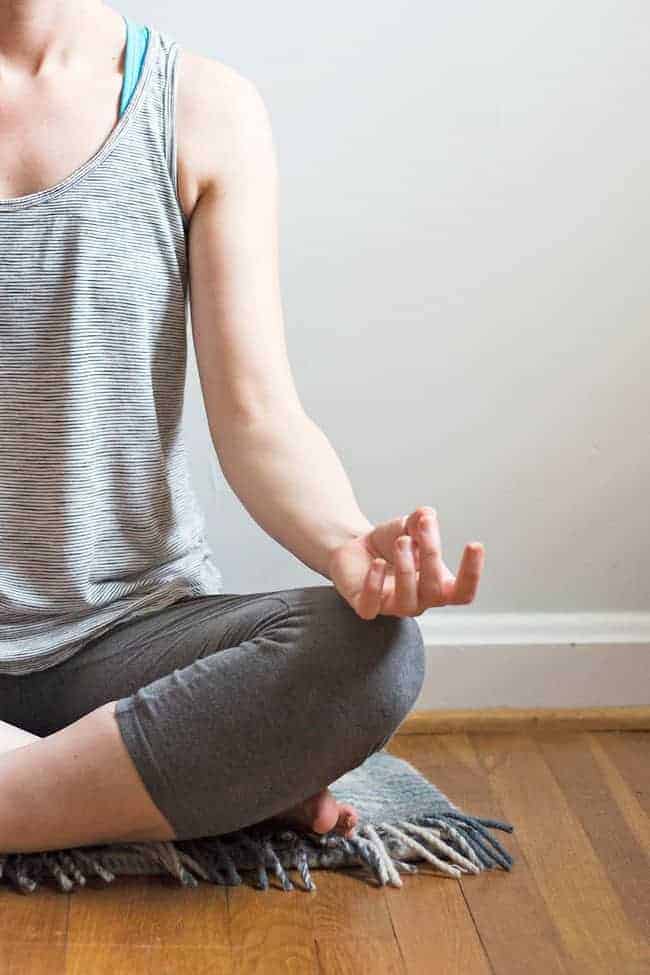 1