You might think of old-fashioned garden furniture when you hear "rattan" but we're pretty sure these beautiful pieces will make you think again!
This natural wood, which originally comes from Asia, is super versatile and it's appropriate for being worked into wicker. And wicker is all over our favorite interior design blogs lately, so… You might want to decorate with brightly colored pieces that remind you of exotic places or choose natural tones that go with anything. Whichever path you take, we've got some ideas: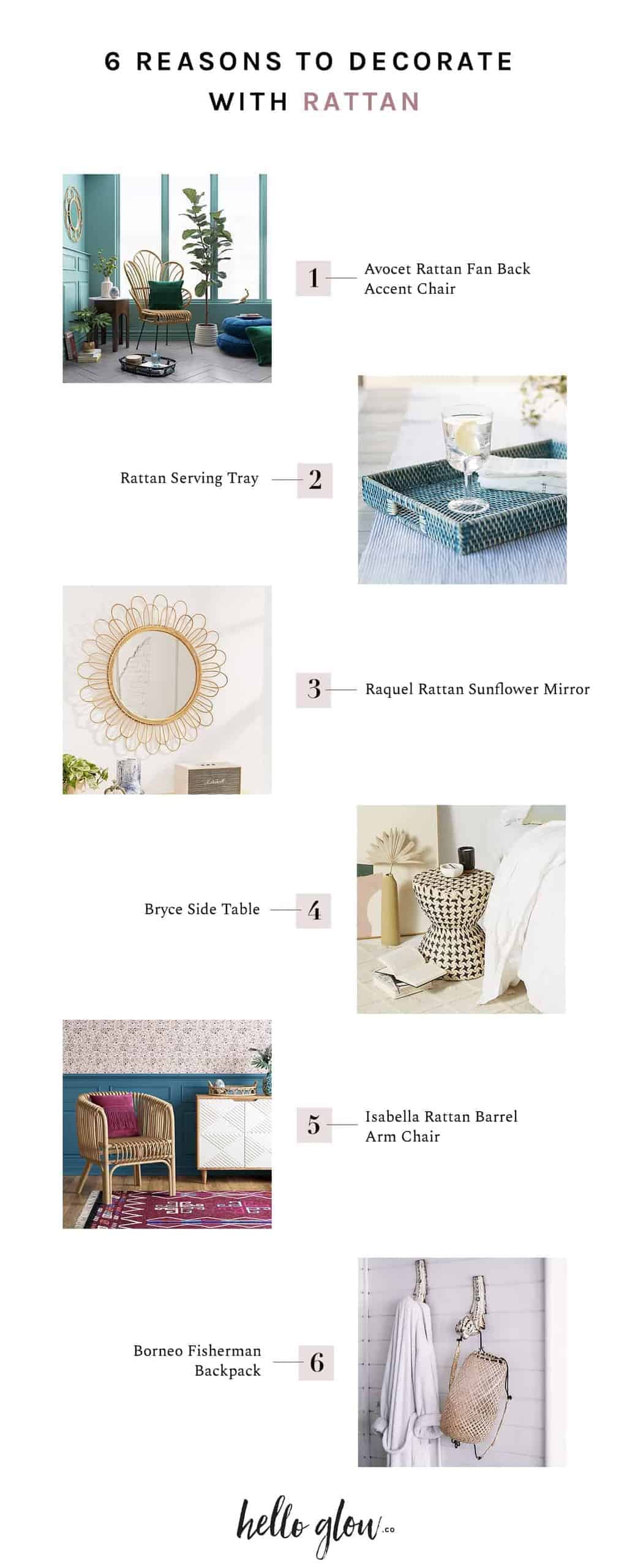 1. Avocet Rattan Fan Back Accent Chair // Nothing about this chair is boring! The natural color looks good in any room, while the fan back adds interest. 
2. Rattan Serving Tray // Whether it's doing its duty bringing you breakfast in bed, storing jewelry or serving lemonade, this tray makes it in a stylish, yet understated way.
3. Raquel Rattan Sunflower Mirror // Bring in the sunshine regardless of the season with a pretty round mirror! Put it near the entry way and it will make you smile whenever you come home.
4. Bryce Side Table // The hourglass-shaped side table in black and natural rattan adds a bohemian touch to your bedroom or living room.
5. Isabella Rattan Barrel Arm Chair // Natural rattan looks good in any home, anywhere in the world! This chair is simple, yet it manages to look sophisticated, especially once you throw on a boldly colored pillow. 
6. Borneo Fisherman Backpack // Traditionally used in Borneo to carry fish and fruits, fisherman backpacks make a great decorative storage piece for a boho-chic home.
1