If you have beeswax, an oil (like coconut) and an essential oil then you have the 3 basic ingredients that form the basis for a number of beauty recipes. Solid perfume, lip balm, body balm, lotion bars and whipped body butter all come from the same ingredients! You can vary things up, of course, with different oils, butters and essential oils but invest in the basics and you can be done with Christmas gifts in one afternoon. We'll share more on this soon!
Body butter has become a must-have basic for me (I've already gone through this de-stress lotion). These bars are just as moisturizing as your daily lotion with an added bonus – they work great as deodorant! Here's how we made them:
Jasmine + Tea Tree Deodorant Lotion Bar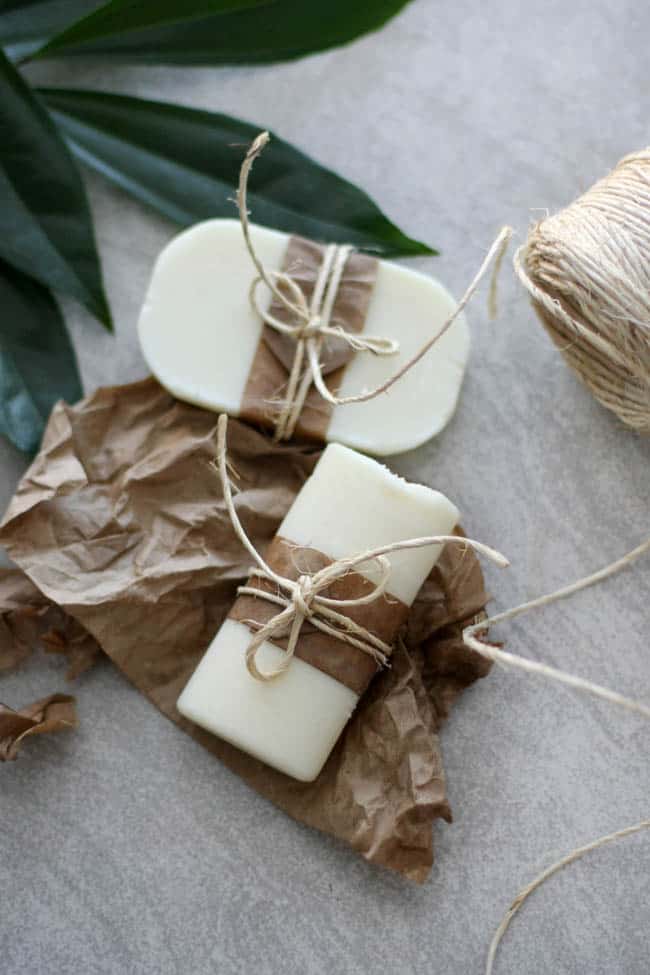 This DIY deodorant is still one of my favorite recipes, but I'll admit slathering it onto my pits with my fingers can feel weird. I love that this bar works much like a deodorant stick – so much easier to apply!
Supplies needed
Instructions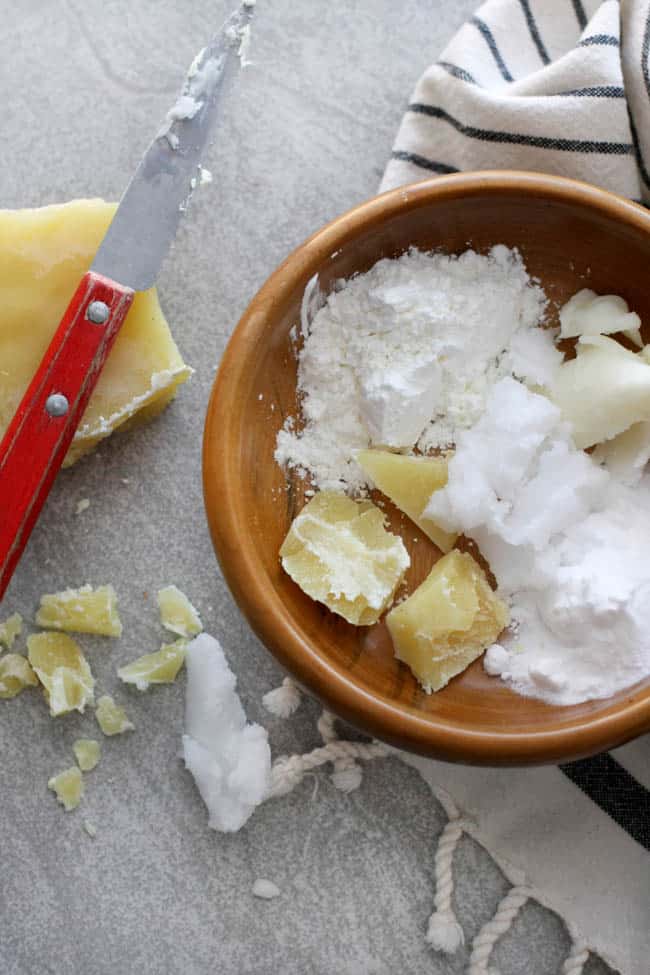 Step 1
Combine beeswax, shea butter and coconut oil in a heat-safe bowl. Heat a couple of inches of water over low heat in a small saucepan. Place the bowl on top to melt the wax and oils.
Step 2
Remove from heat and stir in baking soda and cornstarch. Add in essential oils and combine.
Step 3
Pour into a mold and let the bar harden for several hours. If you don't have soap/lotion bar molds you can use ice cube trays, loaf pans, silicone molds or other Tupperware.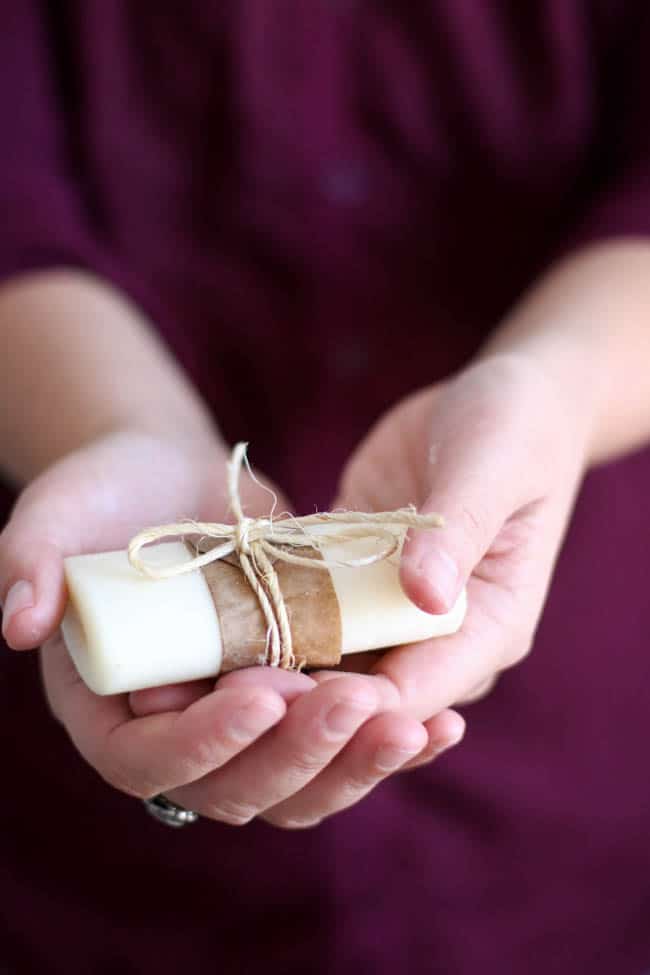 You can omit the baking soda and cornstarch if you simply want to make moisturizing lotion bars. And because these bars don't have water in the recipe they will keep for at least a year.
122