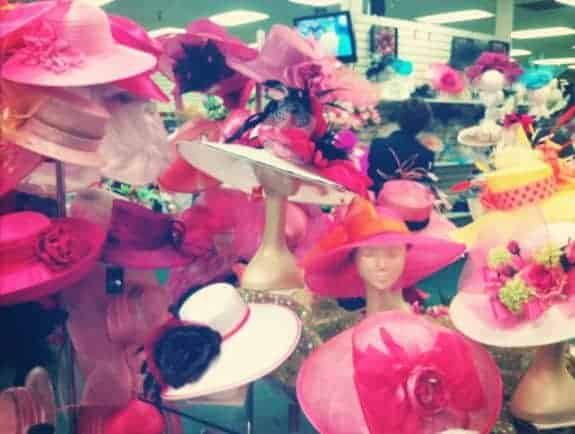 Yesterday I visited my favorite local craft store (Dee's – they are awesome) and immediately got sidetracked by the hundreds of Derby hats for sale. The Kentucky Derby is the first weekend in May and the festivities have already begun. It's such a fun time to live in Louisville.
I've only had one "wear a big hat, sit five rows from the horsies" Derby experience. It was amazing. The races are fun, of course, but it's hard to pay attention to the ponies when the hats are so outrageous. The ladies go all out!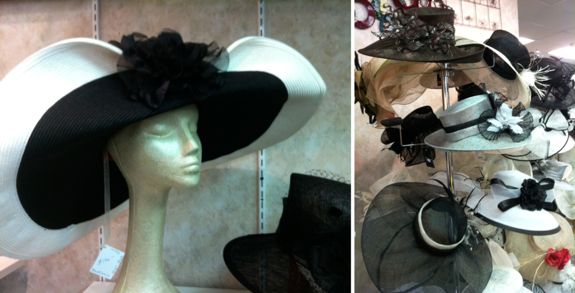 These big, dramatic black and white hats are my favorites. Can you believe most are around $300? I was fortunate enough to borrow a hat!
Aren't these colors fun? Now I'm seriously tempted to make a ginormous hat that I'll only be able to wear once. What color would you pick?
0