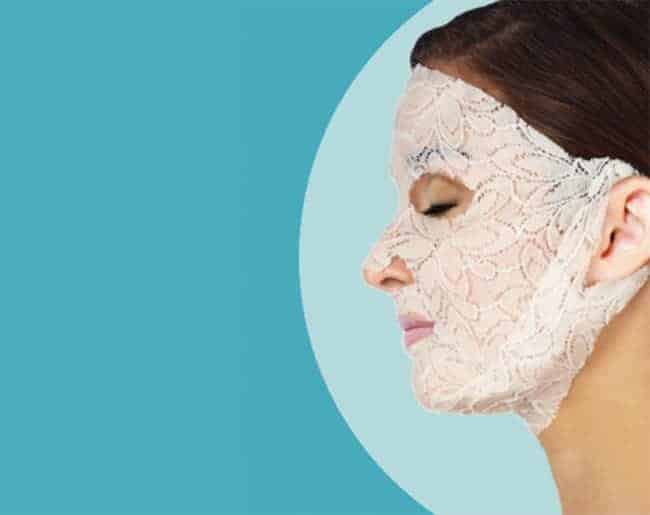 Have you heard about the latest beauty trend? Lace face masks. Come to think of it, this was long overdue – why do facials have to look scary, when they can look chic? And it's not only that, Dermovia has made the Lace Your Face Mask completely out of cotton shape wear to fit your face.
The mask clings to your skin to infuse the serum straight to where you need it the most. You will begin to replenish the skin with moisture activated hyaluronic acid, and will balance out your pH with their 5 Key Ingredients. These ingredients are the 'super foods' of skin care, and are a step above the rest. Infused with cooling chamomile, dew grass, apple stem cells, Tahitian seawater, and squalane, you can't go wrong with this mixture that is designed for every skin type.
Through combating the most popular skin concerns, these advanced ingredients will jump start your skin for the spring. Learn more about Dermovia by following them on Instagram or Facebook.
Dermovia's Lace Your Face Mask Giveaway
Win a box of four Dermovia Lace Your Face Masks (retail value $55), and soothe and balance your skin. This formulation contains a highly enriched, yet gentle complement of minerals sourced from deep within the sea waters of Tahiti. The mask is made with soothing chamomile extract, repairing apple cell stems, squalene to diminish stress, and the anti-irritant dew grass extract.
Hello Glow received product for review purposes. All opinions are 100% ours.
0