You may be familiar with Desert Essence and their jojoba oil, which can be used on (literally) every part of the body from your skin to your lips to your scalp and hair. It's one of our must-have ingredients for DIY skin care!
Dessert Essence has taken this nourishing oil and created superstar skin care, bath & body and even hair care products. Enter to win a Dessert Essence Hand and Hair Care Gift Package to keep dry hands and hair at bay this winter.
Desert Essence Hand and Hair Care Giveaway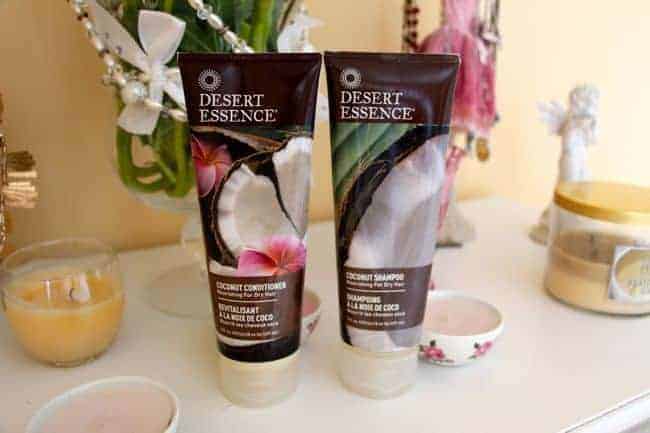 Photo source
Coconut Shampoo + Conditioner
Desert Essence's award winning Coconut Shampoo uses coconut oil for its ability to clean hair gently, which is helpful for those of us with dry hair. The jojoba oil acts as a moisturizer for the scalp and hair, and the olive oil works as a light weight volumizer.
Also award winning, this Coconut Conditioner is a great compliment to the shampoo. Containing coconut oil, of course, as well as organic shea butter for moisturizing and sunflower oil for volumizing. Combined, this shampoo and conditioner gives a 1-2 punch to knock out your frizzy hair forever.
Pumpkin Spice Hand Repair Cream
The dryer air that the cold weather brings can quickly impact our hands. Desert Essence has this issue covered with their Pumpkin Spice Hand Repair Cream.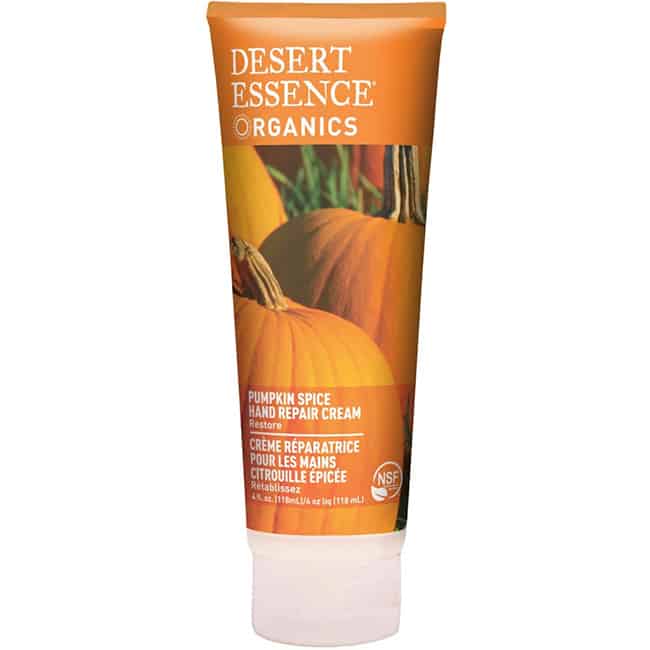 Desert Essence has taken the pleasing aroma of pumpkin and combined it with a hand cream rich in organic oils such as jojoba and pumpkin seed. This formula penetrates deeply into your skin to moisturize and rejuvenate – and no calories!
You can rest easy after using Desert Essence products. They are free of parabens, silicones, pertroleum-based chemicals, and they don't test on animals.
Enter below to win all 3 Dessert Essence products!
0