I always like the idea of a savory breakfast, but as much as I'd love to start the day with a veggie-stuffed omelet, I just need something sweet in the morning to get myself going. (Maybe it's because I grew up in the 80s, when Cookie Crisp was considered a healthy breakfast option for kids. What were our parents thinking?!)
Despite that AM sweet tooth, I know breakfast is too important to load up on sugar and skimp all the other macros I need, so I'm always in search of ways to have a sweet breakfast that's good for me too—and these recipes deliver! Here are 5 healthy ways to have dessert for breakfast:
1 / 5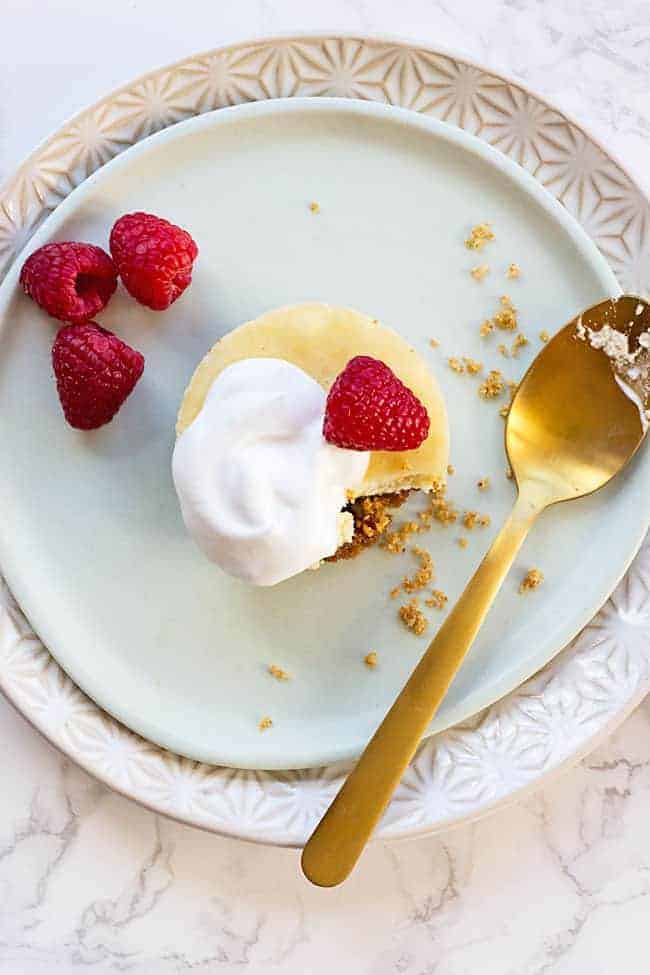 With a crust made from walnuts and dates, a protein-packed cheesecake filling, and fresh fruit topping, these are cheesecakes you can eat for breakfast completely guilt-free.
Healthy Mini Cheesecakes from Hello Glow
21