If you're allergic to—or are just avoiding—nuts and/or grains, you probably miss the taste (and texture!) of a hearty bowl of granola or muesli in the morning. This homemade "cereal" gives the satisfying crunch and sweetness (thanks to fresh and dried fruit) of granola without any grains or nuts—a perfect detox breakfast. Pair this gluten-free muesli with your favorite non-dairy milk or kefir for a healthy, hearty breakfast packed with protein and antioxidants.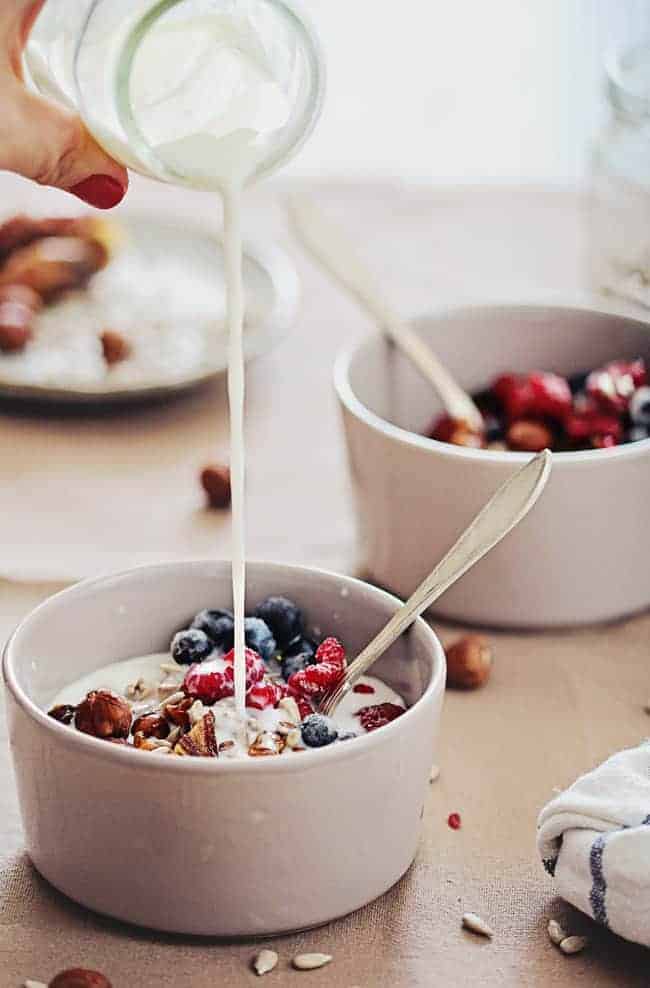 If you're eating nuts, a small handful of raw walnuts or almonds will add even more flavor, texture and protein. Those who are fine with grains could add some plain oats, puffed kamut or quinoa clusters. Serve the cereal warm or cold, and feel free to mix up the dried and fresh fruits; try goji berries, pomegranate seeds, figs, mango, peaches, or whatever is seasonal! Look for dried fruit that is unsulphured and unsweetened.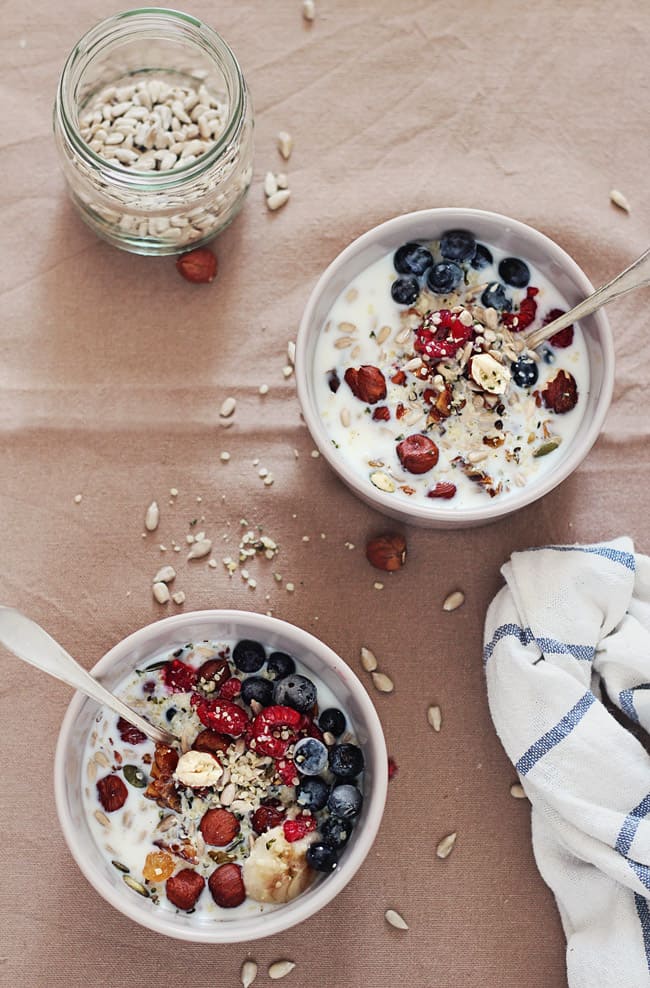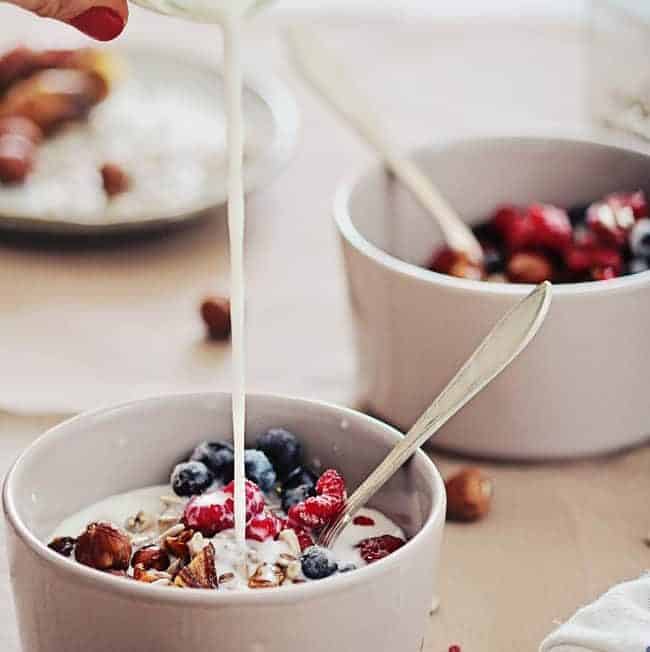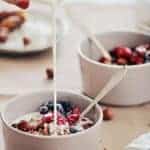 Print Recipe
Nut-Free, Grain-Free, Gluten-Free Muesli
A perfect detox breakfast served with non-dairy milk.
Ingredients
3

cups

mixed seeds

hemp, chia, sunflower, pumpkin, etc.

1/2

cup

mixed dried fruit

apricot, cranberry, apple, etc.

1/2

cup

unsweetened coconut flakes

1/2

cup

fresh berries

strawberry, blueberry, raspberry, etc.

1

banana

sliced

Non-dairy milk

almond, coconut, hemp, cashew, etc.
Instructions
Add the dry ingredients to a large mixing bowl, and mix thoroughly. Take the amount you would like for your cereal bowl, and store the remainder in an air-tight container. Top your dry cereal with fresh berries, sliced banana and milk.
 Photos by Ana Stanciu
7