Summer is a time to travel and travel often means over-indulging. No matter how much walking and swimming we do, all those restaurant meals start to add up and by the time we're back home, we feel weighed down and gross. Ugh.
So let's reset with breakfast. By starting your day with one of these detox breakfasts, you can give your body the break it needs from all the sugars, starches, and fried foods. Instead, fill up on clean proteins, fresh fruit, and healthy fats.
1 / 5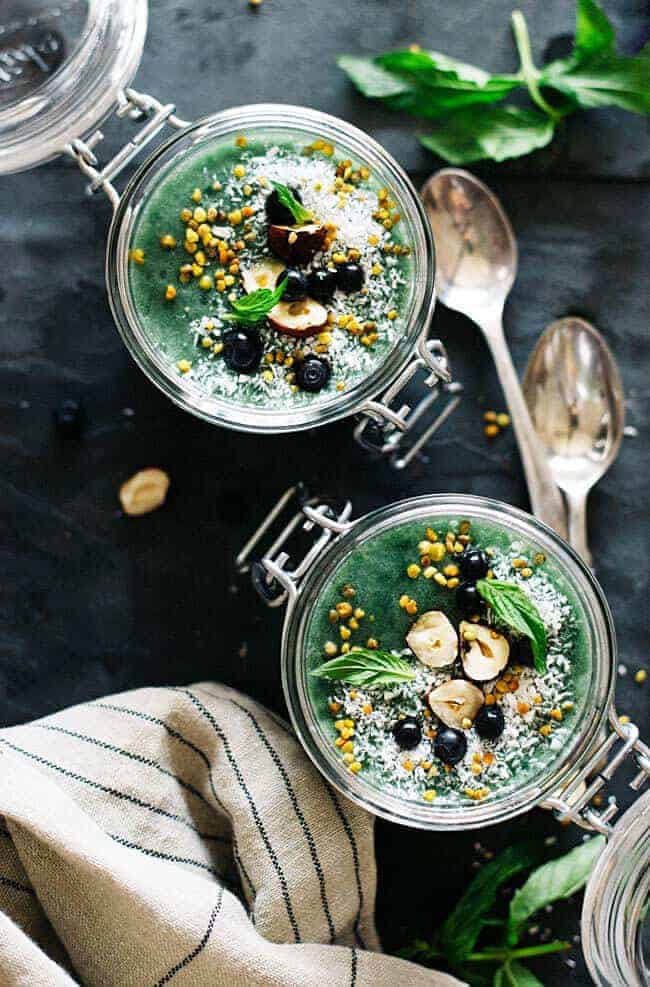 A trio of green foods—avocado, mint, and spirulina—give this chia pudding a healthy boost.
Superfood Chia Pudding from The Awesome Green
29