You may feel like detoxing means days and days of juicing and exercising, feeling hungry and generally exhausted. But the point of a detox is to make you feel better, not worse!
You can give your body a reset while actually eating, you just have to figure out what your body needs. Fruit, veggies, and lean protein are a definite yes: they keep the body functioning properly, can reduce cholesterol, and regulate blood pressure. Sugar, alcohol, and soft drinks are on the opposite side of the spectrum.
The recipes below are not only filling and delicious, but also detoxifying and, wait for it… easy to prep in advance! Because planning makes it easier to stick to a healthy way of eating.
1 / 8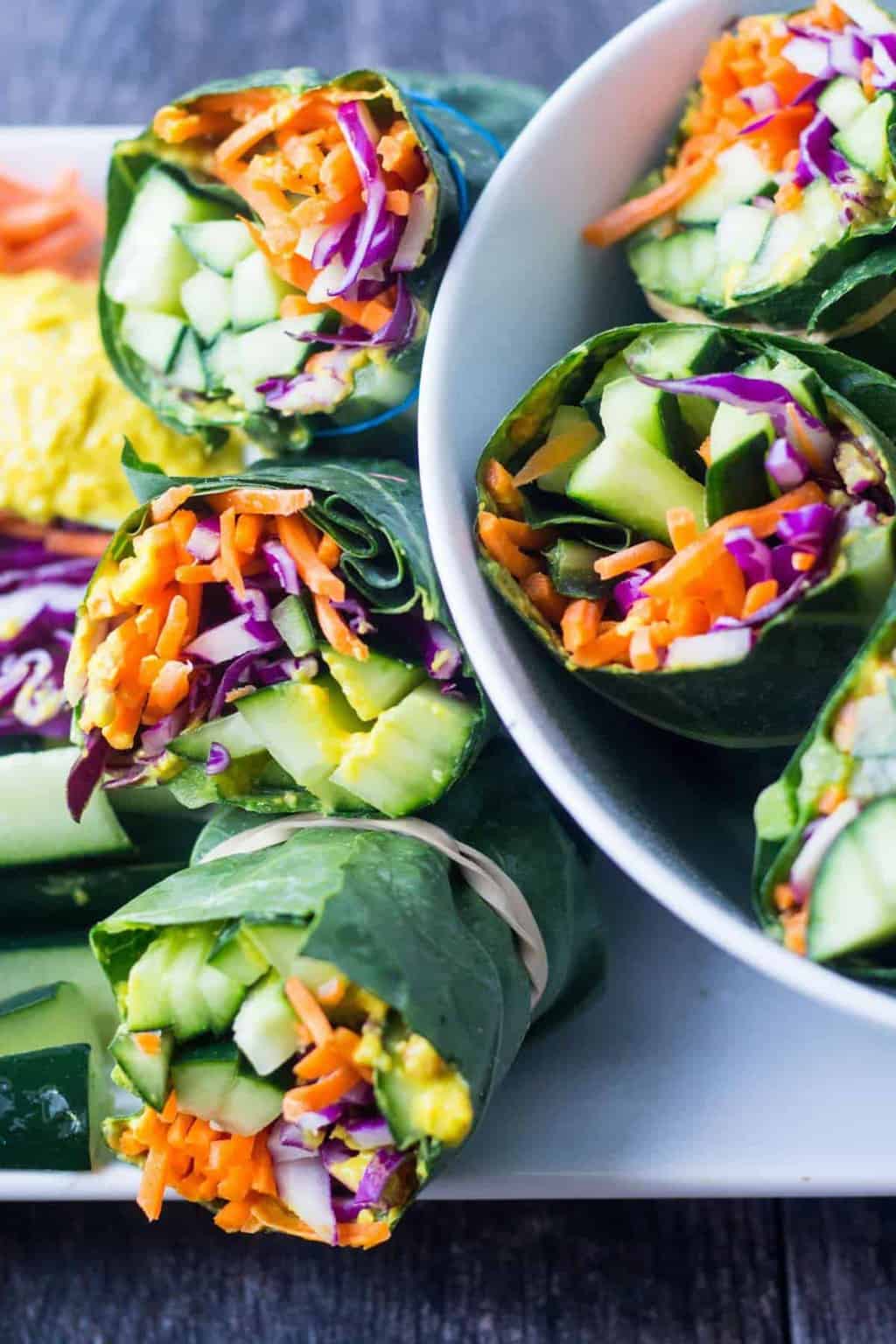 Vegan and gluten-free, these collard green wraps are packed with hummus and delicious veggies. Keep them rolled up using rubber bands or string, and just take one out of the fridge whenever you feel like a healthy snack.
Really Easy Meal Prep Collard Green Wraps from Hungry Hobby
65