We're always talking about detox here on Hello Glow, whether it's through food, smoothies or skincare. Today we're going back to basics with the easiest detox method: tea.
Green tea and herbal blends are at the top of the list, with their impressive cleansing properties. Detoxifying the digestive system means it will be less likely to absorb carbohydrates and glucose, plus detox teas also tend to boost calorie burn and reduce hunger. All these combined will translate into a nice, flat belly.
Interested? Scroll down for our favorite detox tea picks: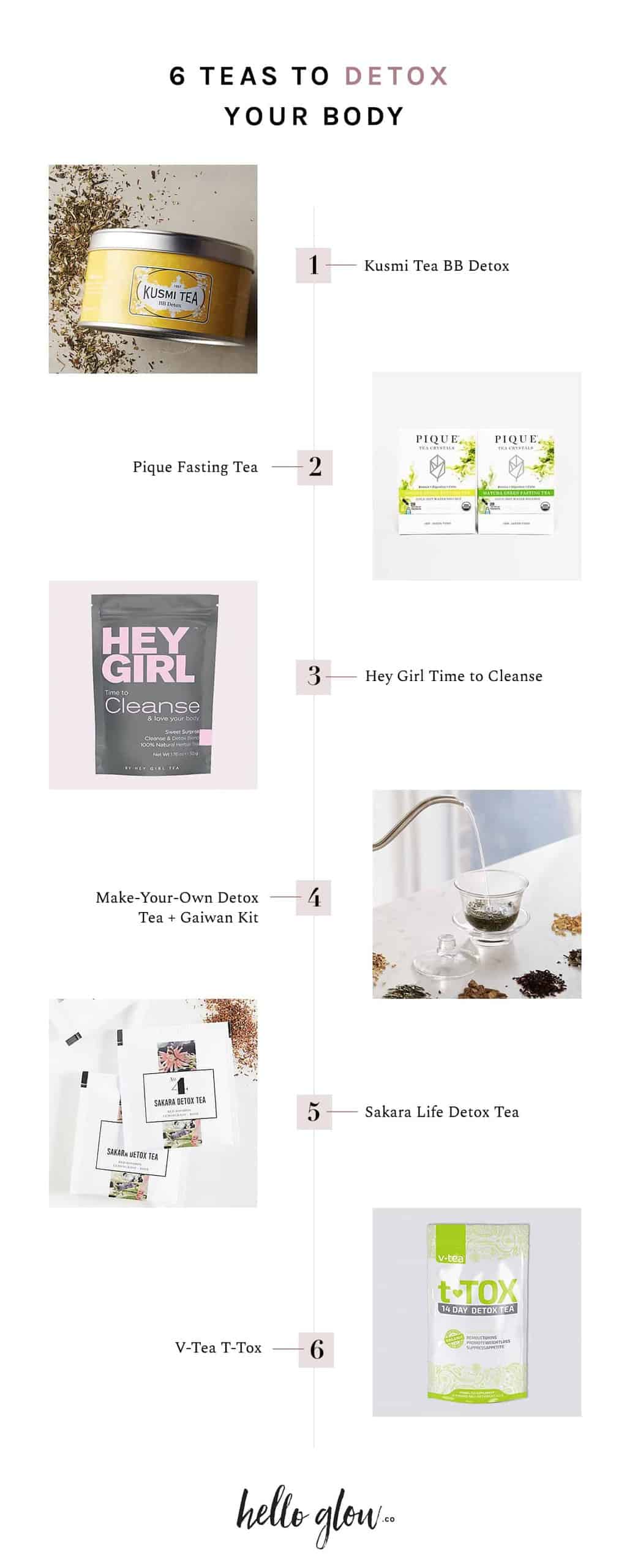 1. Kusmi Tea BB detox // This classic formula from Kusmi Tea blends green tea, dandelion, rooibos, and grapefruit to offer a beauty boost from the inside out.
2. Pique Fasting Tea // Excellent during intermittent fasting, Pique Tea Crystals offer support in detoxifying the body by suppressing appetite and increasing energy levels.
3. Hey Girl Time to Cleanse // Beat bloating, get rid of toxins and even ease menstrual pain with the aid of this caffeine-free blend of senna, honey bush, burdock, lemongrass, nettles, citrus peel, ginger and more.
4. Make-Your-Own Detox Tea + Gaiwan Kit // Fancy blending your own detox tea? This DIY kit has everything you need: a white or green tea base, six aromatic, detoxifying herbs, as well as a Gaiwan brewing cup and recipe book.
5. Sakara Life Detox Tea // This caffeine-free herbal blend supports the body's natural cleansing abilities, blending medicinal plants such as rooibos and lemongrass. Moreover, the citrus aroma makes it a tasty option.
6. V-Tea T-Tox // This cleansing tea improves energy and metabolism, without sending you to the bathroom every 5 minutes.
9