Making a daily detox water is a simply habit that can provide big health and wellness benefits. Our internal organs can trap toxins, and detox drinks are the perfect way to flush out all the gunk. It's important to give our digestive systems a rest from breaking down and digesting foods. The liver is the most important organ to detox, and drinks like these can help it function to its fullest.
3 Detox Water Recipes
Lemons, cucumbers, apple cider vinegar and cranberries are excellent ingredients to include in detox drinks to cleanse our bodies and assist in weight loss. They contain important vitamins, minerals and enzymes that rev metabolism, improve digestion, fight off cravings and improve your inner body and outer looks. Your body will thank you and you'll feel more energized to take on anything your day throws at you.
Lemon Water Elixir
There are countless reasons to start your day with a tall glass of this lemon water elixir (here are 10 in case you're wondering!). Our bodies lose moisture while we sleep so replenishing first thing in the morning is the best way to stay hydrated and kick start digestion and metabolism.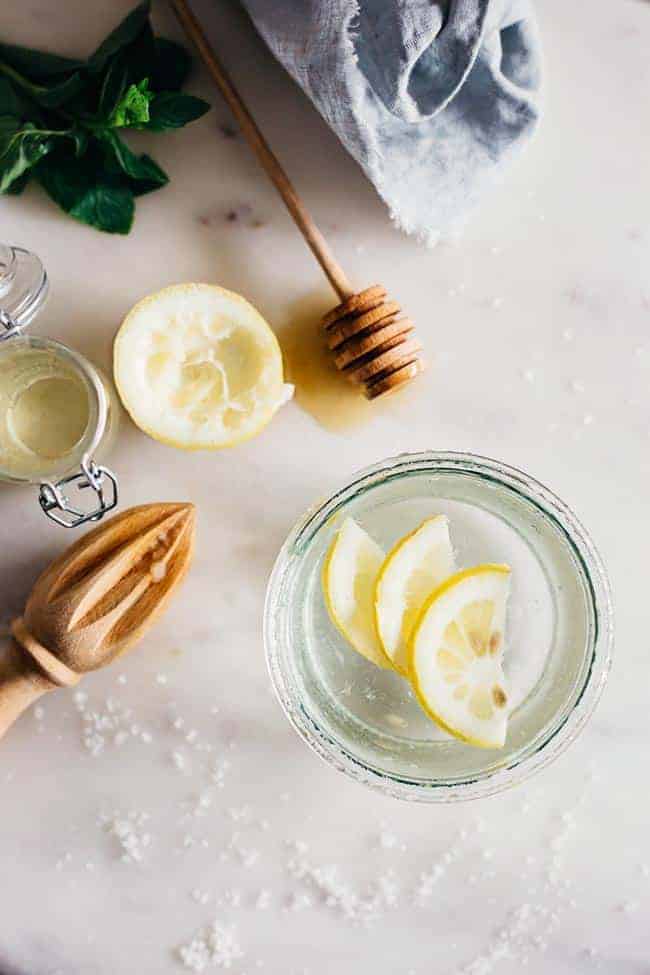 Lemon Water Elixir
Ingredients
1

cup

room temp water

1

lemon

juiced

1

tablespoon

apple cider vinegar

1

teaspoon

raw honey or stevia

dash sea salt
Instructions
Combine ingredients and stir.
Flat Belly Detox Water
Drink yourself skinny and flatten your belly with this drink. Not only can cucumber and citrus flush away toxicity, but you can also add vital nutrients and minerals to your water. Drink this skinny drink all day and flush the belly bloat away.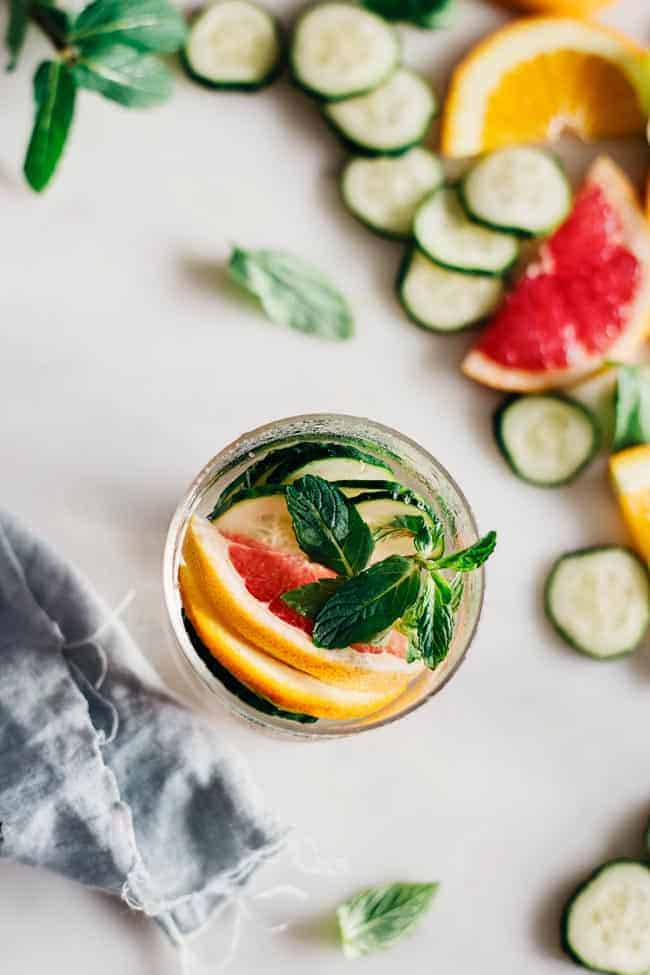 Keep it simple! If you want to make another combination for optimal detox and weight loss, you can. Simply take a large pitcher or other water safe container, and fill with fresh water. Add fresh fruit (cut the fruit into paper-thin slices or small chunks), mint for extra natural flavoring and stevia or pure raw honey for sweetness.
Flat Belly Detox Water
Ingredients
½

gallon

water

1

grapefruit

sliced (can substitute with one lemon)

1

tangerine

sliced (can substitute with orange)

1

large cucumber

sliced

10-20

peppermint leaves

Ice – as much as you like
Instructions
Rinse grapefruit, tangerine, cucumber, and peppermint leaves.

Slice the cucumber, grapefruit, and tangerine.

Combine all ingredients in a half gallon pitcher.

Refrigerate your detox water for 4-6 hours and serve over ice.
Cranberry Cleanser
Cranberry does more than help prevent UTIs. Cranberry water helps detox your liver and provides digestive enzymes that help your body rid itself of small fatty deposits, according to LiveStrong.com.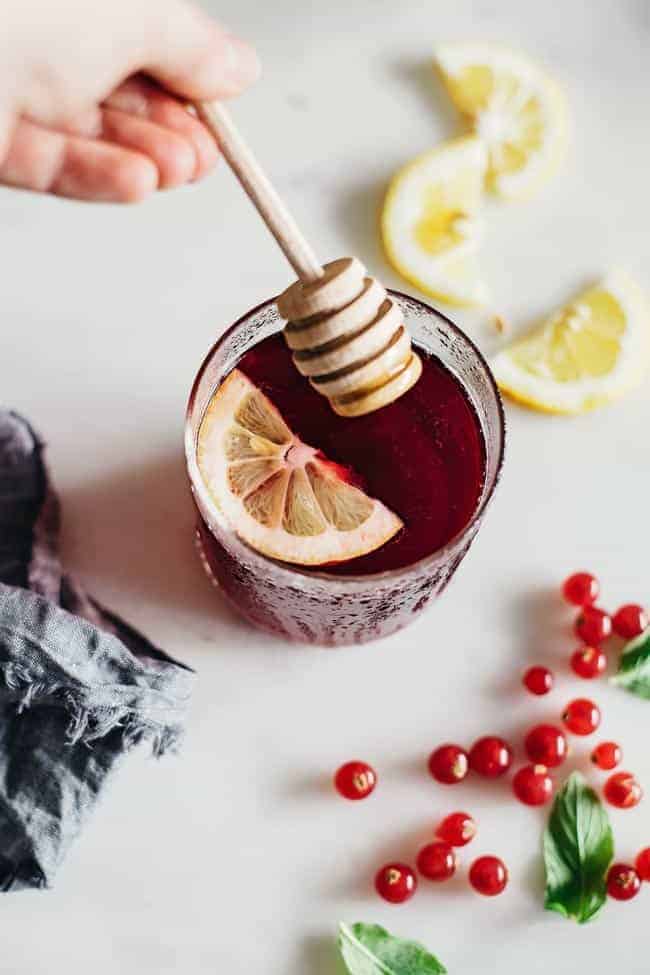 Cranberry Cleanser Detox Water
Ingredients
2

tablespoons

cranberry juice concentrate

40

ounces

room temperature water

1

lemon

juiced

Dash of cinnamon

1

teaspoon

of raw honey or stevia

optional
Instructions
If you cannot find cranberry concentrate, you can use pomegranate or cherry concentrate instead.

If you can't find concentrate, combine 8 oz. cranberry juice and 56 oz. water

Drink one cup at a time throughout the day.
Photos by Ana Stanciu
42