When I started looking up ways to make our kitchen greener, I immediately became overwhelmed. The floor? TOXIC! The countertops? Probably emitting radon! The cabinets? Made with formaldehyde! So it seemed the answer to "how to detox your kitchen" was "tear the whole thing out and make sure you wear a hazmat suit while doing it."
Like anything else in life, you can choose the extreme route or take a more moderate approach. For your sanity, I suggest the latter. And the good news is that the moderate approach to making your kitchen safer is totally simple and doable–and it'll still make a big difference in cutting down your family's exposure to toxins in the home.
1 / 6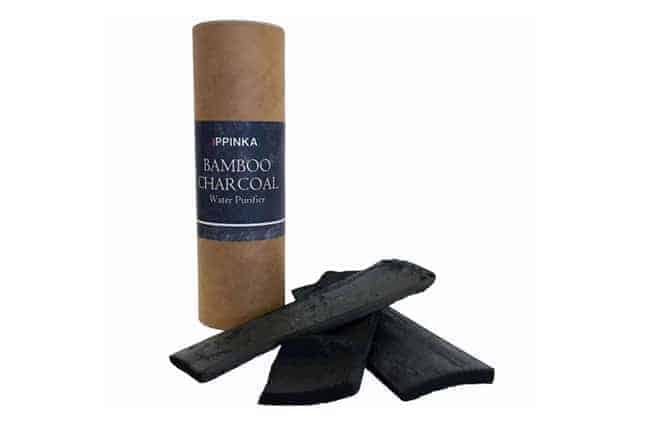 Purify Your Water Naturally
I used to use plastic water filters to purify my water, but then I realized that I didn't exactly want my water sitting in plastic all day either. Solution? I bought this stylish glass pitcher from IKEA and started using binchotan charcoal to purify my water instead. And if you travel, you'll love that you can take these filters with you and use them wherever you go. These are one of my favorite things, for serious.
Kinshu Binchotan Water Purifier Charcoals from Amazon
0