True story: when I was in third grade, I had to create my own newspaper for a school project. My hard-hitting headline story was an investigative report into the ingredients in toothpaste—specifically, what makes some kids toothpastes sparkle, and should we really be ingesting it? I was concerned about this stuff decades before it was cool.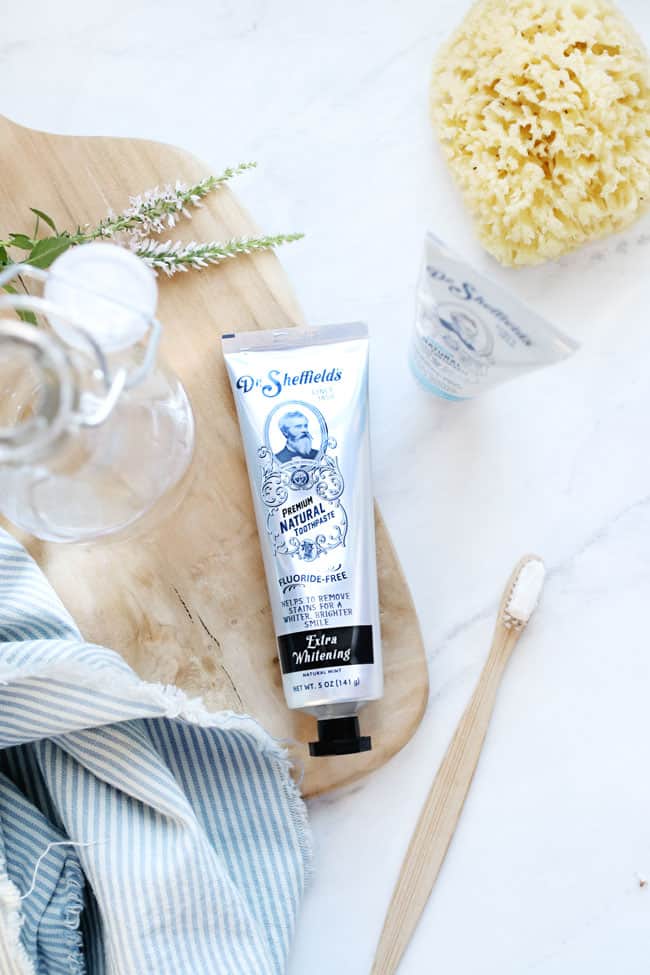 All these years later, I'm still mindful of what's in my toothpaste. And you should be too! I switched to natural toothpaste years ago, and on the rare occasion that I use conventional toothpaste now—usually when traveling—I'm grossed out by the super sweet flavor and all the foam. So! Much! Foam! That's thanks to the artificial foaming agents, something that makes us think we're getting our teeth clean, but really serves no purpose at all.
The sweet flavor? Well, that would be the added artificial sweeteners to make your toothpaste taste like candy. Ick. Then there are the synthetic detergents, artificial colors (you didn't think that neon blue occurred in nature, did you?!), artificial flavors, animal by-products, and GMO ingredients. You don't need all that for good oral health. It's time to detox your toothpaste and get rid of the junk.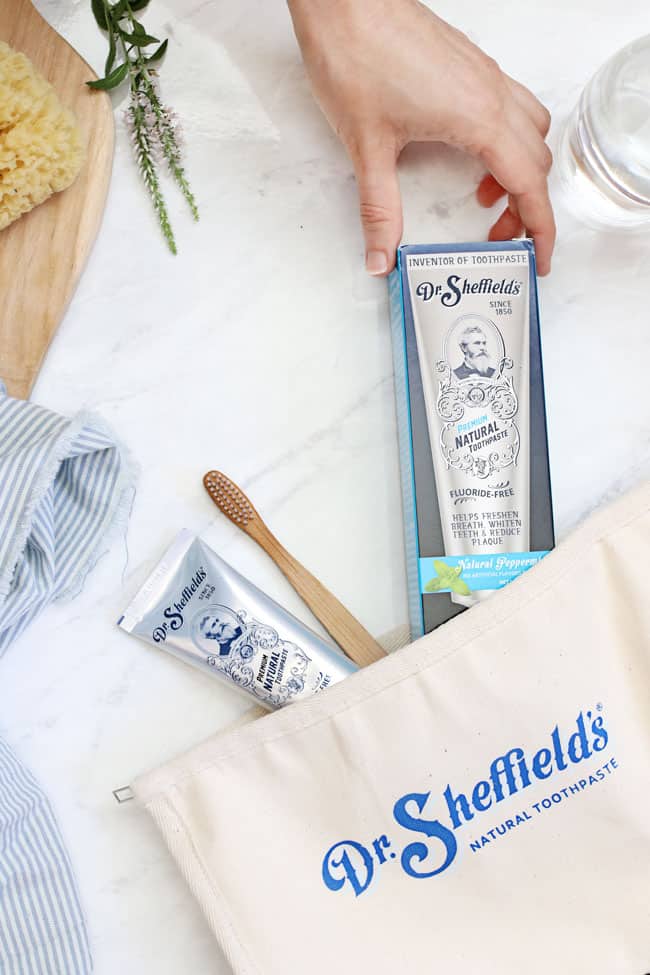 Let me introduce you to a new natural toothpaste with a bit of a history—Dr. Sheffield's Premium Natural Toothpaste. The toothpaste itself might be new to you, but it comes from the first-ever company to invent toothpaste in a tube! Dr. Sheffield's Premium Natural Toothpaste uses the same natural recipes developed by the Dr. Sheffield in 1850. They're made with simple, safe, and effective ingredients that whiten, reduce plaque and freshen your breath—basically, everything you expect from a toothpaste with none of the things you don't want (I'm looking at you, artificial flavors!).
And while there's debate about whether or not fluoride toothpaste is beneficial, I choose not to have it in our house because we have a toddler, and even small amounts of fluoride can be hazardous to children. Little hands are quick to get into things, and I can't tell you how many times my daughter has grabbed a tube of toothpaste from the sink! It's nice knowing that Dr. Sheffield's is fluoride-free for that peace of mind.
I'll be honest. Once I started using natural toothpaste about 10 years ago, I kind of got used to it not tasting great and it became what I expected. Not that it tastes bad, mind you, but it's just kind of…meh. But Dr. Sheffield's Premium Natural Toothpaste really tastes good. Shocker! It comes in 4 varieties:
Peppermint, for those of you who want the classic minty toothpaste experience
Wintergreen, because who doesn't love wintergreen? It's delightful!
Sensitive Care, which cleans without irritation
Extra Whitening, for the coffee and tea aficionados who need to stay on top of stains
And, on a shallow note, the packaging is totally retro and fun. No need to hide that tube in your vanity drawer!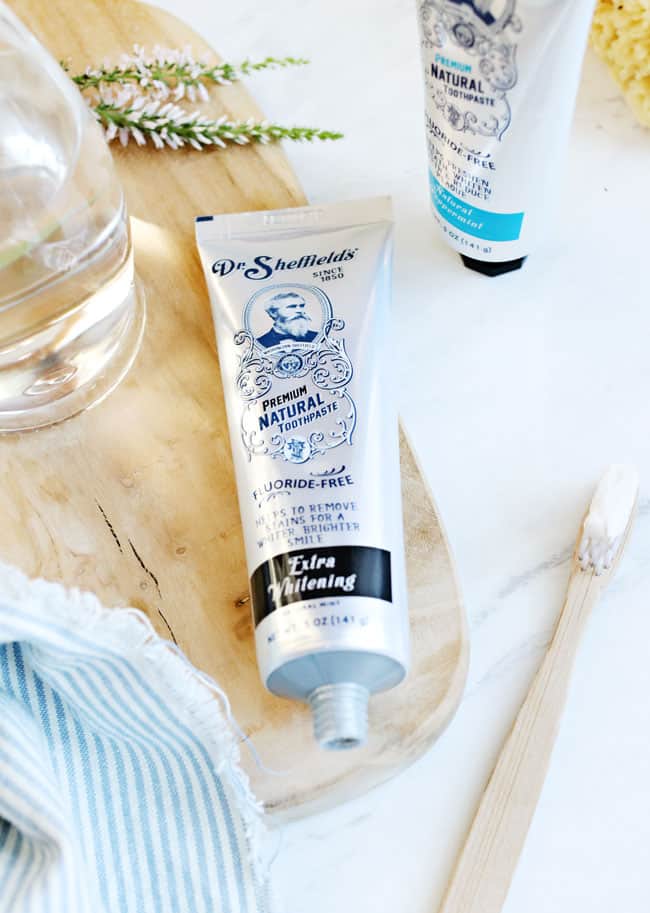 Learn more about Dr. Sheffield's Premium Natural Toothpaste on their website and purchase it at CVS stores nationwide.
We partnered with Dr. Sheffield's Premium Natural Toothpaste to create this post. Photos by Stephanie Pollard
1