This post is sponsored by MegaFood. Thank you for supporting our sponsors!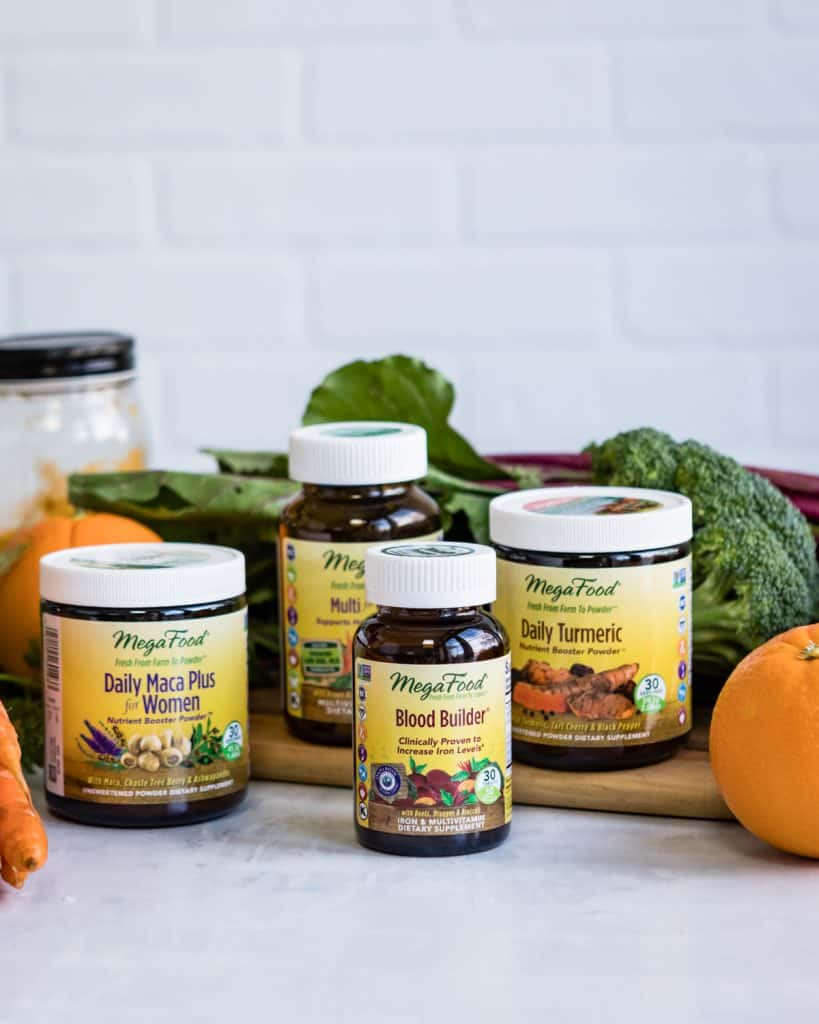 If you've ever found yourself standing in the vitamin aisle for way too long wondering which supplements or vitamins to buy, you're not alone. It can be overwhelming to figure out which brand to trust. Where are they made? With what ingredients? Who's testing them to make sure they're safe?
Allow me to introduce you to MegaFood™, maker of premium supplements made with whole foods, is the very first supplement brand to have it's entire line of products be certified Glyphosate Residue Free by The Detox Project. The Detox Project is an independent research and certification organization that tests consumer goods for toxic chemicals in an effort to bring forth public awareness.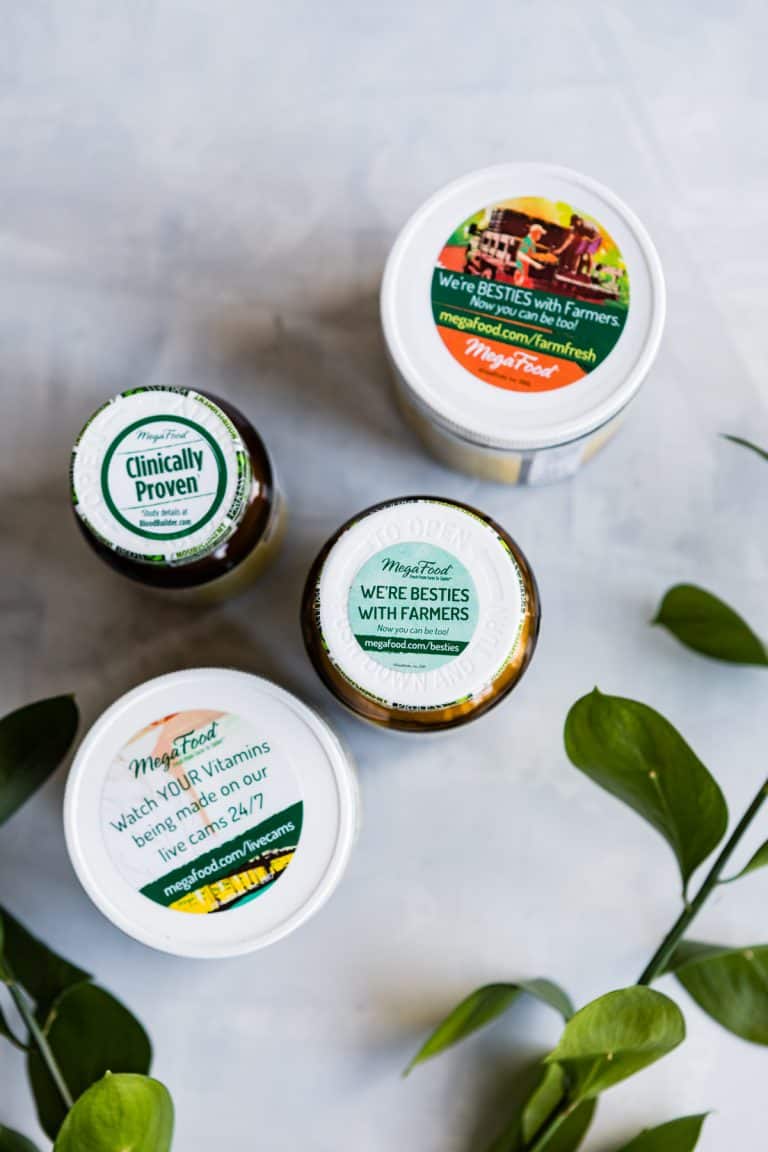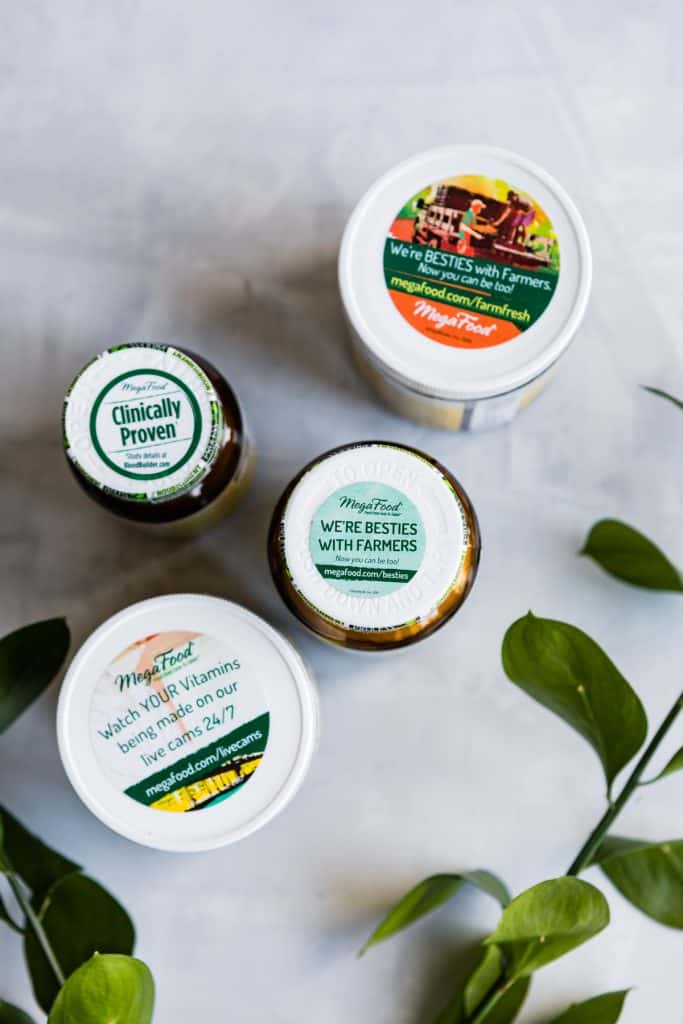 Earning the Glyphosate Residue Free certification is just one part of MegaFood's continued commitment toward "The Big T Transparency," which is a complete operational transparency between MegaFood employees, suppliers, retailers and customers, as well as its commitment to quality, safety and purity.
Why is the Glyphosate Residue Free certification important? Well, that's easy. Glyphosate is the #1 herbicide used in the United States. It is heavily applied to GMO- and conventionally-grown agriculture during harvest and it's also used throughout our communities–in home gardens, public parks, and schools. In the past 20 years, glyphosate use has increased 15-fold. The World Health Organization has classified glyphosate as "probably carcinogenic in humans." Do we really want it in the food we eat?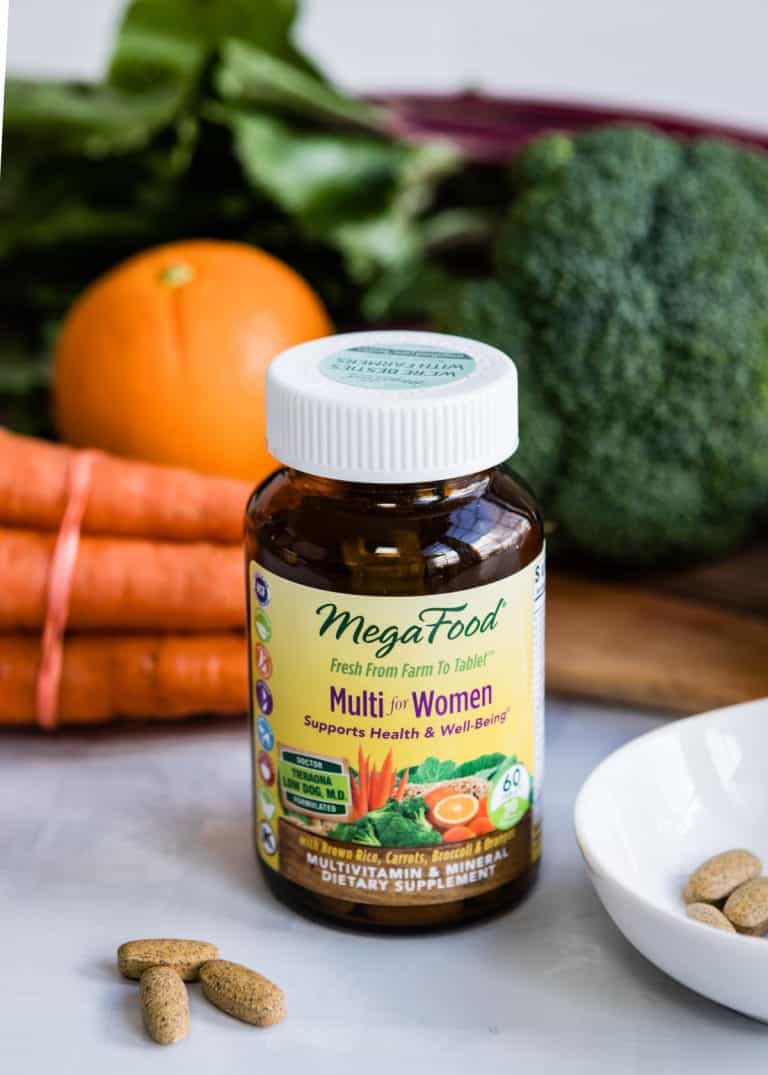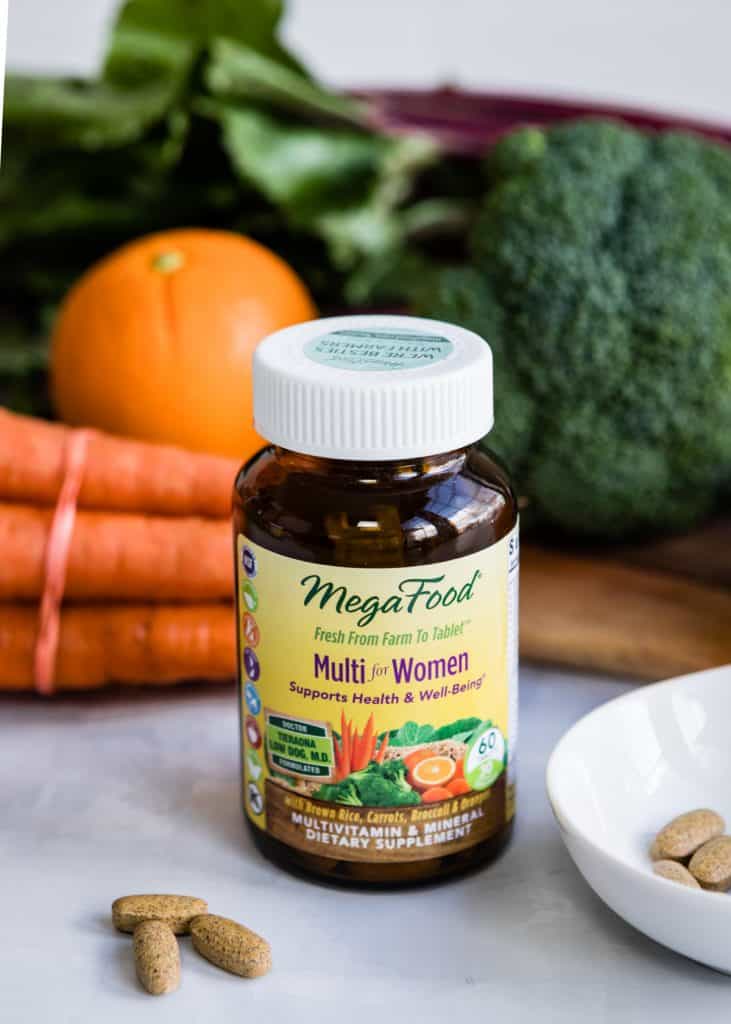 Buying organic, non-GMO foods is especially important because glyphosate, along with other chemical fertilizers, antibiotics, and growth hormones are prohibited in these products. Organic food is on my mind all the time, but I'll be honest, I hadn't thought as much about avoiding pesticides and herbicides in the vitamins and supplements I take each day. Oops! Not anymore.
MegaFood was founded in Derry, New Hampshire in 1973 and has since grown into an industry leader offering numerous supplements and vitamins geared towards people of all ages. The emphasis on vitamins and minerals made with whole foods is because the body can more easily digest and absorb the nutrients that way. MegaFood products are free of gluten, dairy, and soy, and many are also Kosher.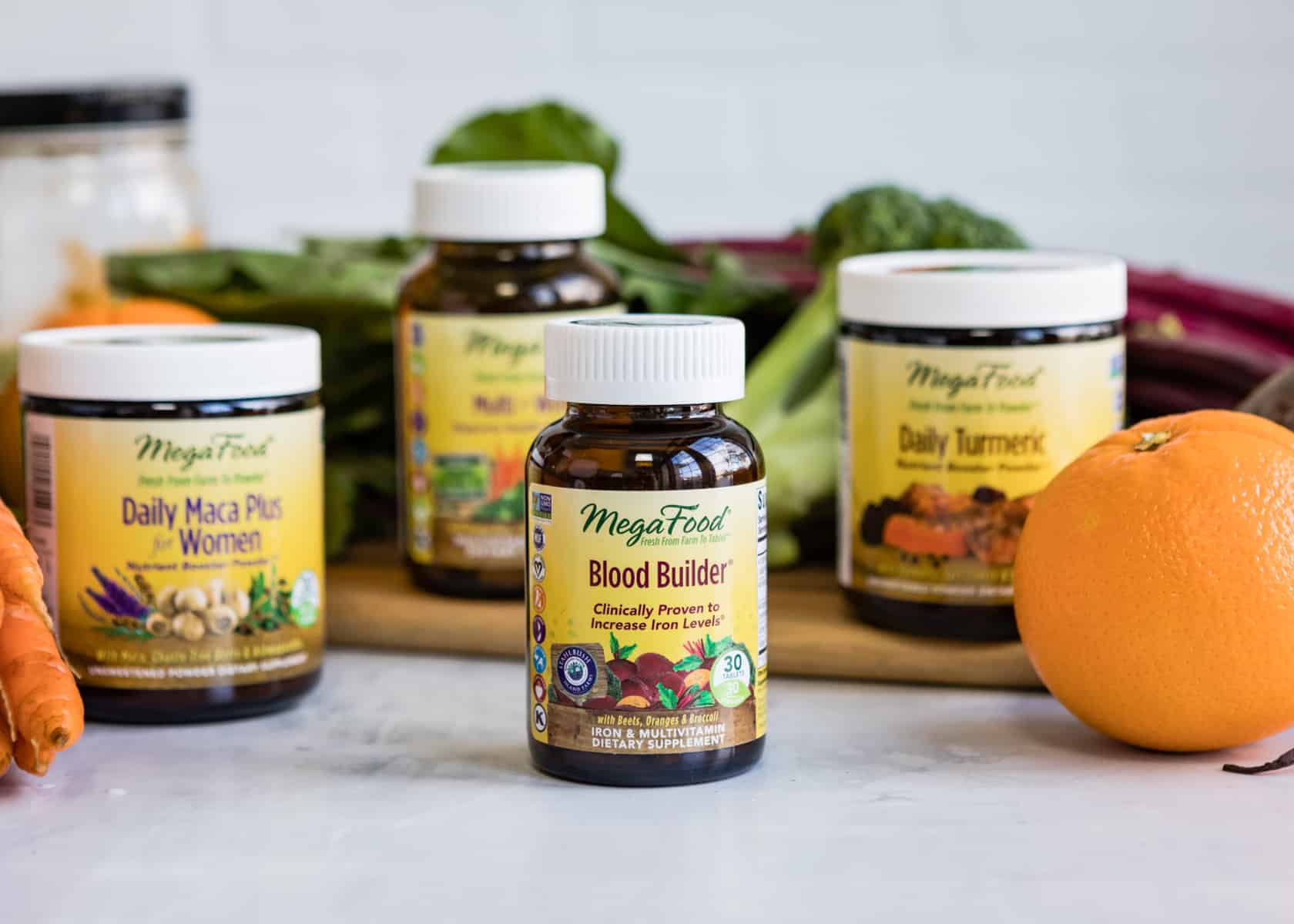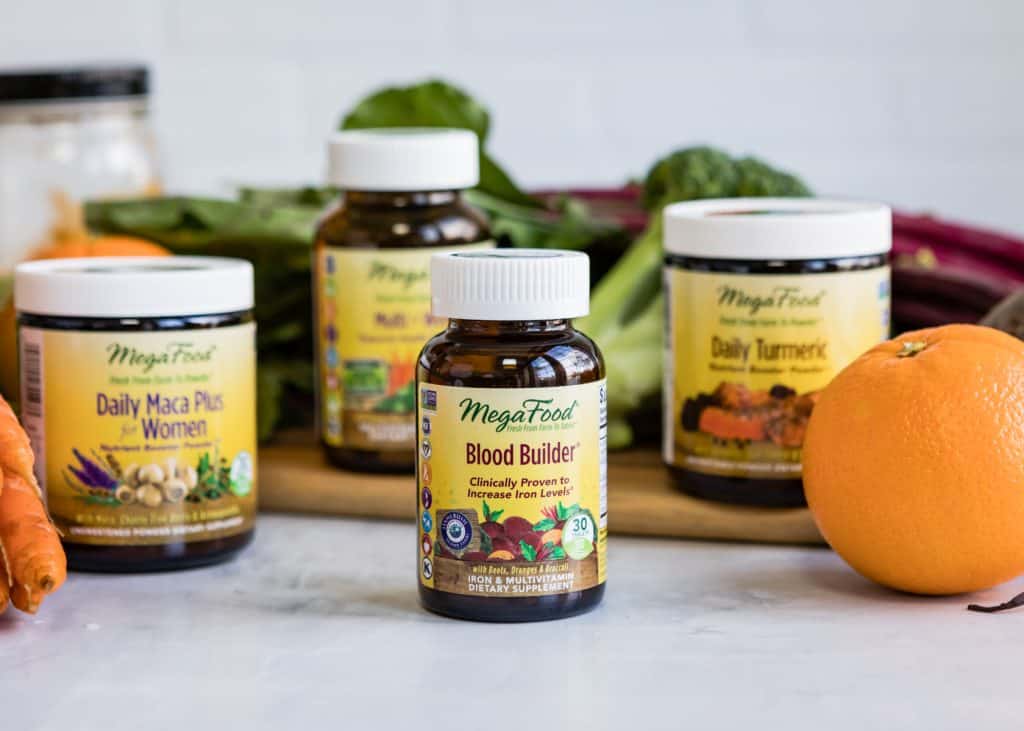 As I get older, the more I read and think about what I put into my body–and the more I am focusing on quality products and ingredients. Naturally, I was happy to learn about MegaFood and their commitment to producing high quality vitamins and supplements. The Blood Builder® supplement especially caught my eye because I consistently have low iron.
Women, especially those who are menstruating and pregnant, often have low iron. MegaFood Blood Builder is made with beets, oranges, and broccoli using the Slo-Food Process™, which starts with real fruits and veggies sourced from US farms to yield highest quality vitamins and supplements that are safe and pure.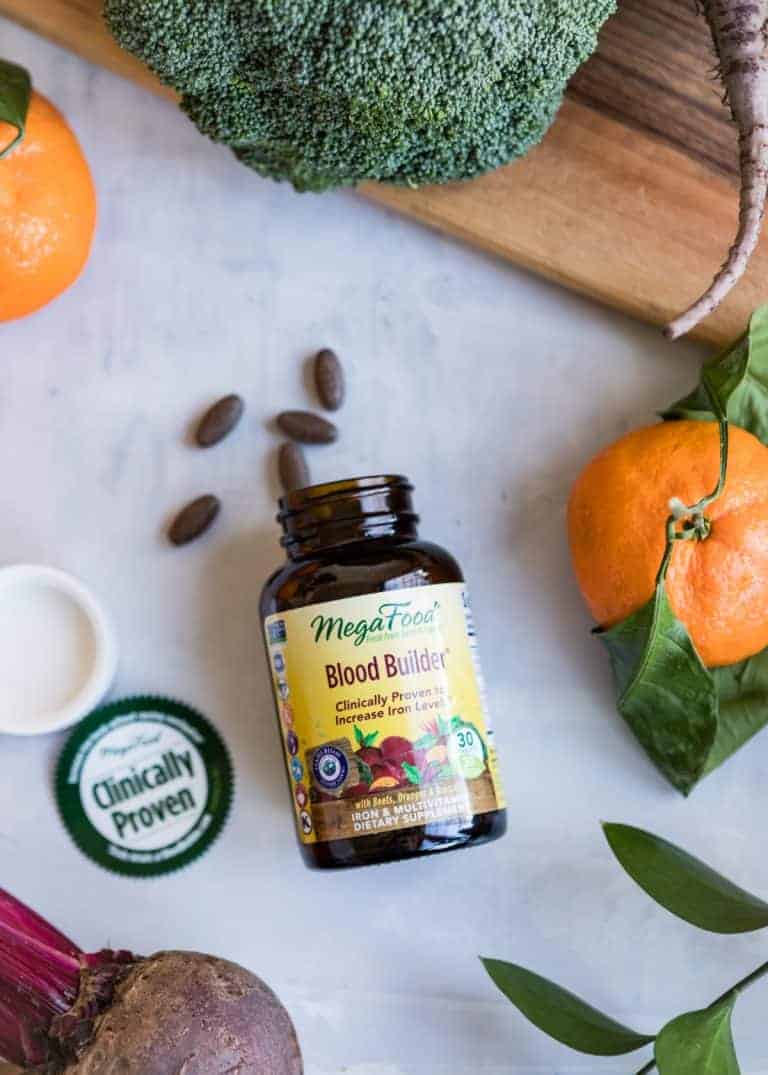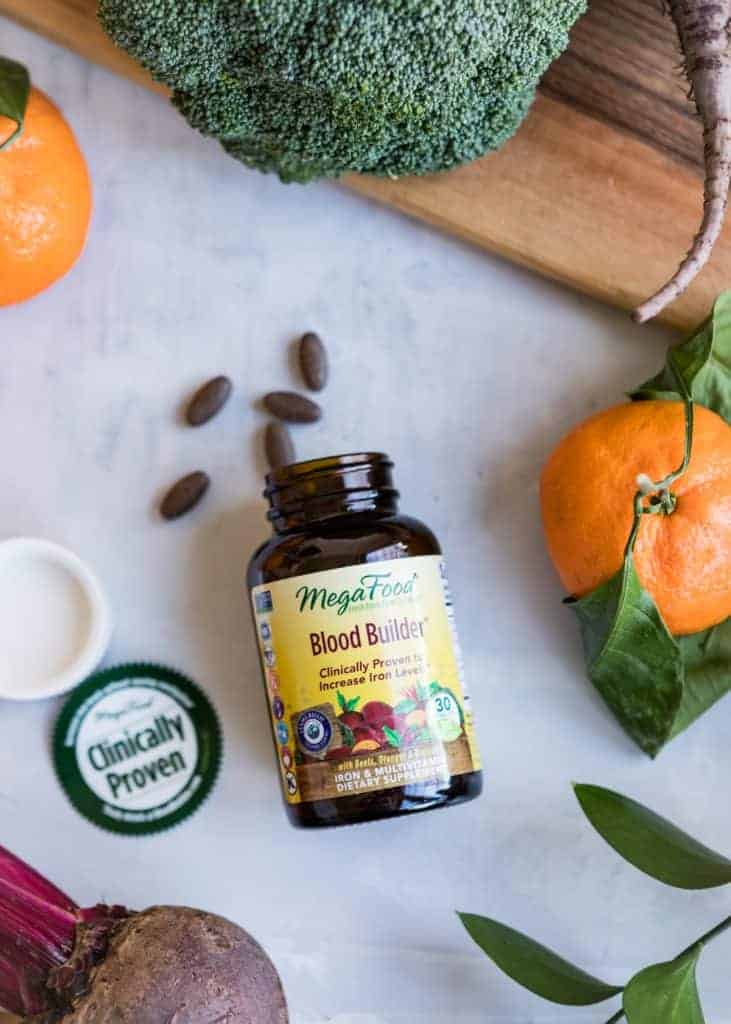 Another supplement I've started using is MegaFood Daily Turmeric Nutrient Booster Powder™. I have taken turmeric on an almost-daily basis for awhile now, but Daily Turmeric makes it even easier. It's a blend of turmeric, black pepper, holy basil leaf (an adaptogen), and tart red cherry to help replenish and rejuvenate*.
MegaFood's Nutrient Booster Powder lineup includes products developed especially for children, women, and men, as well as boosters meant to support immunity and detox*. I love that these powders are so easy to add to a daily green smoothie, juice, or even water.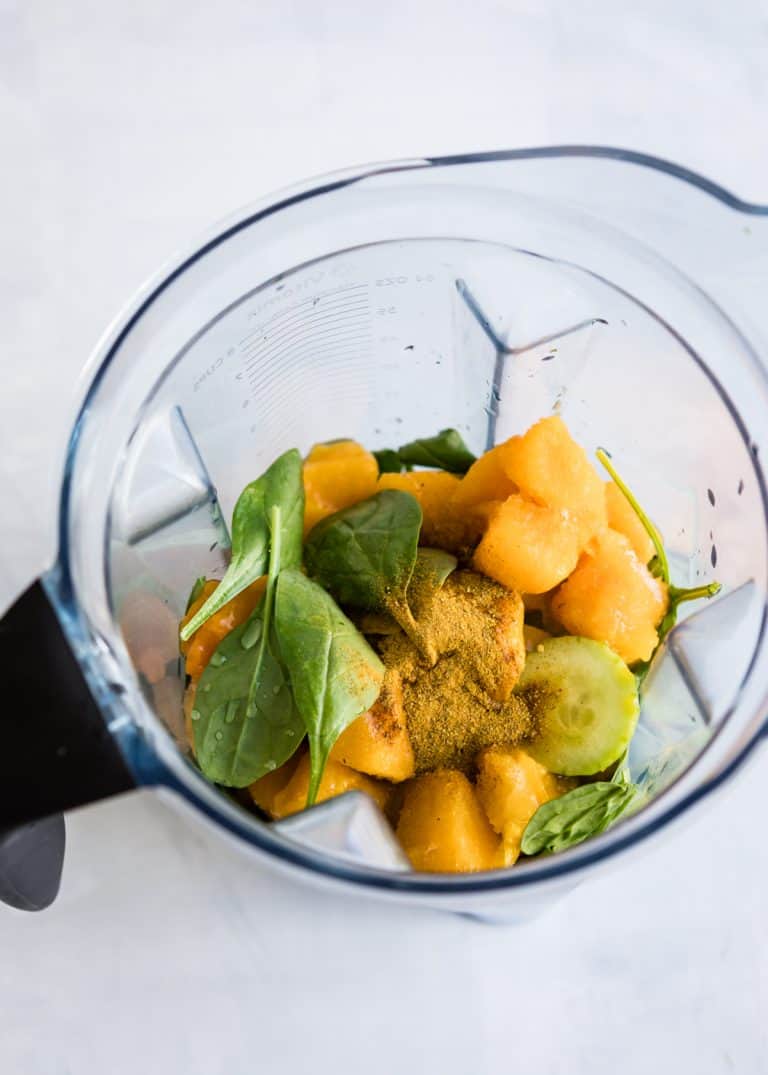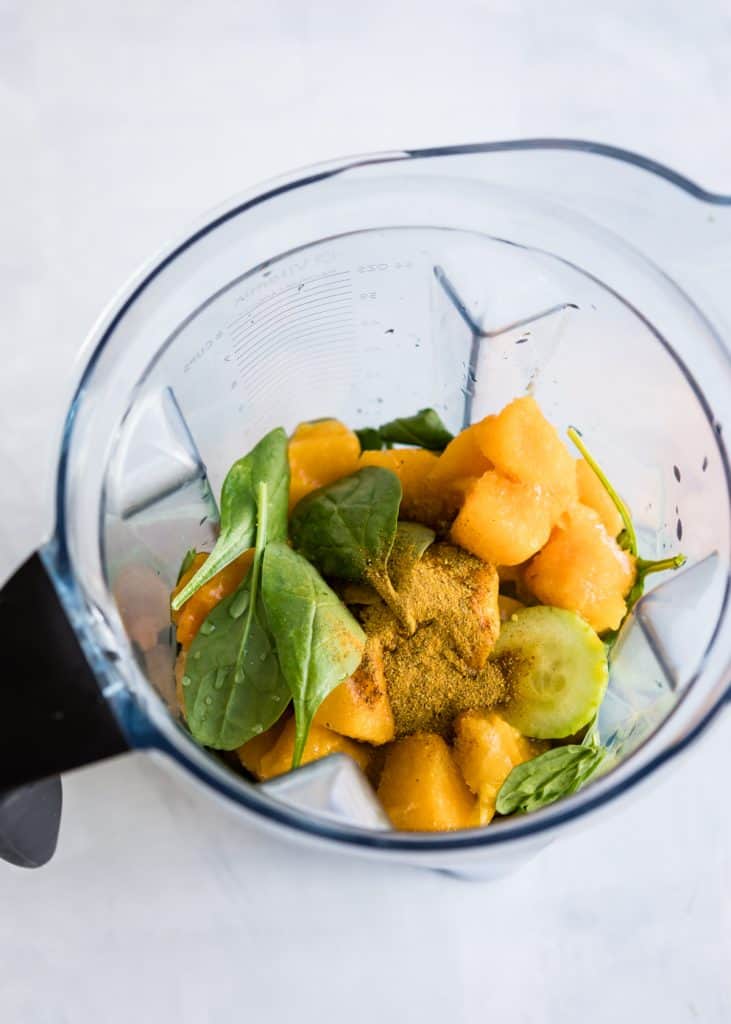 If you've been looking for a trusted source of vitamins and supplements to help fill in the gaps and aid your diet, MegaFood is a brand you can feel good about purchasing for yourself and your family. I know I won't be going back to my old vitamins again now that I know the difference!
*This statement has not been evaluated by the Food & Drug Administration. This product is not intended to diagnose, treat, cure or prevent any disease.
1