I had to send an embarrassing email to an editor this week. The project I was working on turned into a complete disaster, and it was time to call it. My vision of a tree filled with glittery origami shaped ornaments instead turned me into a sad crafter covered in paper cuts and double sided tape. Glitter paper had won the round.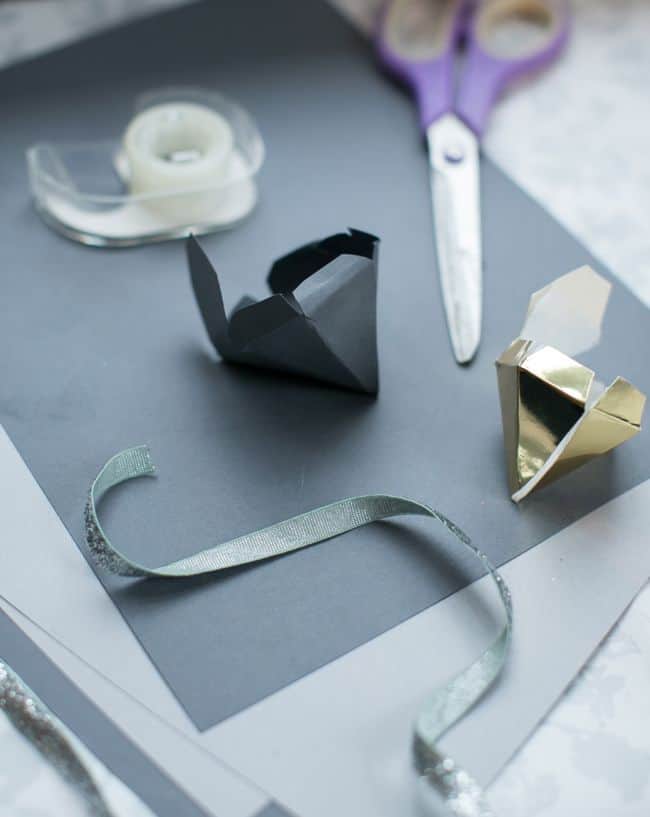 But I'm either stubborn or stupid (or quite possibly both) because I refused to give up on origami. The cutting and folding continued, this time using a template from our diamond pinata necklace. Major learning: to make origami ornaments work regular ol' card stock is the best – anything glittery or too heavy won't hold the shape (unless you have industrial strength tape). Enter these diamond ornaments that look rather good: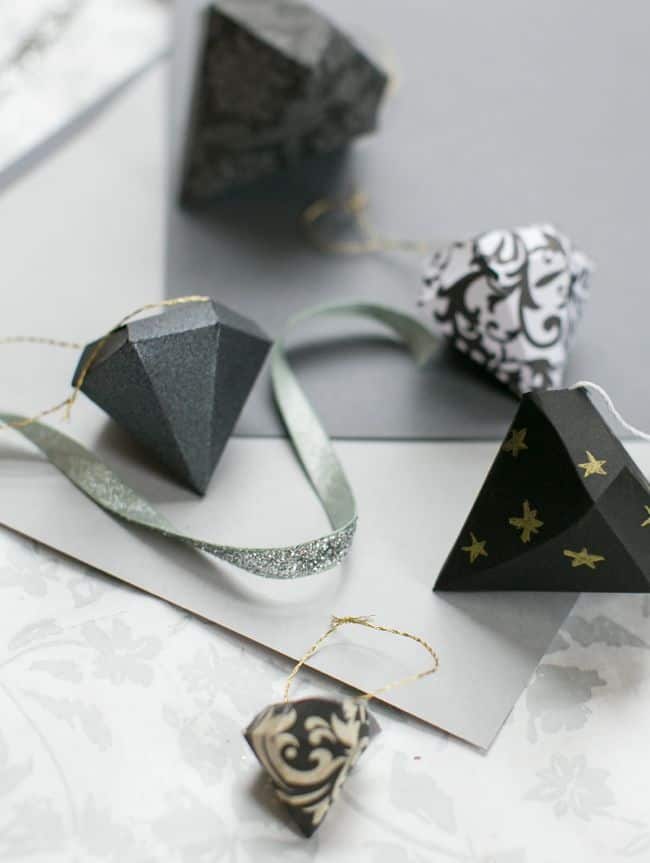 What have you been crafting up this week? Only 11 more days till Christmas – are you freaking out yet?
This week in Home
DIY photo gift tags that are personal and pretty
A holiday decoration that's ready in 20 minutes
20 ideas for getting your holiday cards out the door
A last minute idea for a garland & wrapping paper
This week in food
The week's dinner plan starts with a warm + comforting chickpea chili
Nutella truffles… Need I say more?
Here's what I'm making for Christmas breakfast!
A roundup of 25 gluten free holiday cookie recipes
This week in style
10 beauty tips you need to know before having your picture taken
The perfect project if you have a zipper phobia!
Totally doable holiday updo
Peppermint makes awesome beauty gifts
Next level DIY bracelets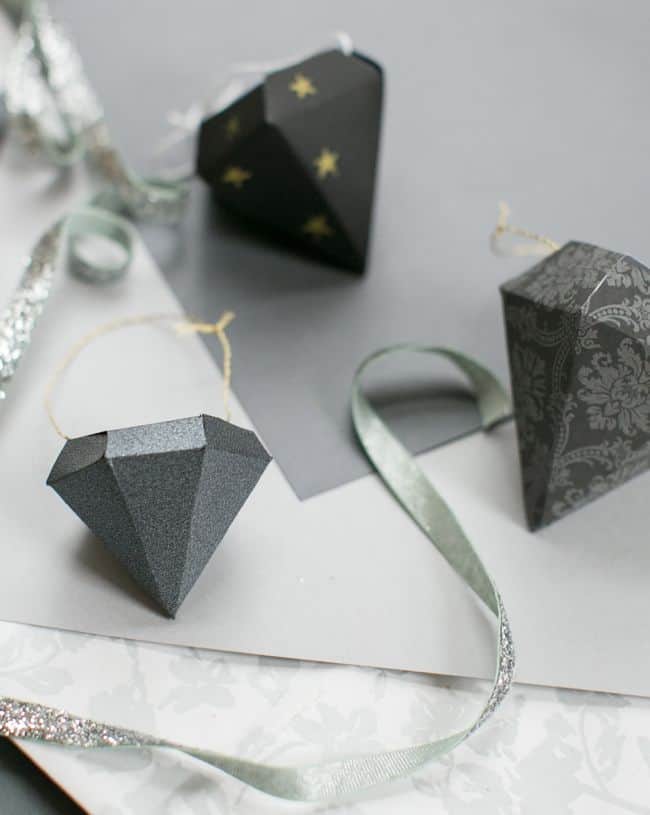 1