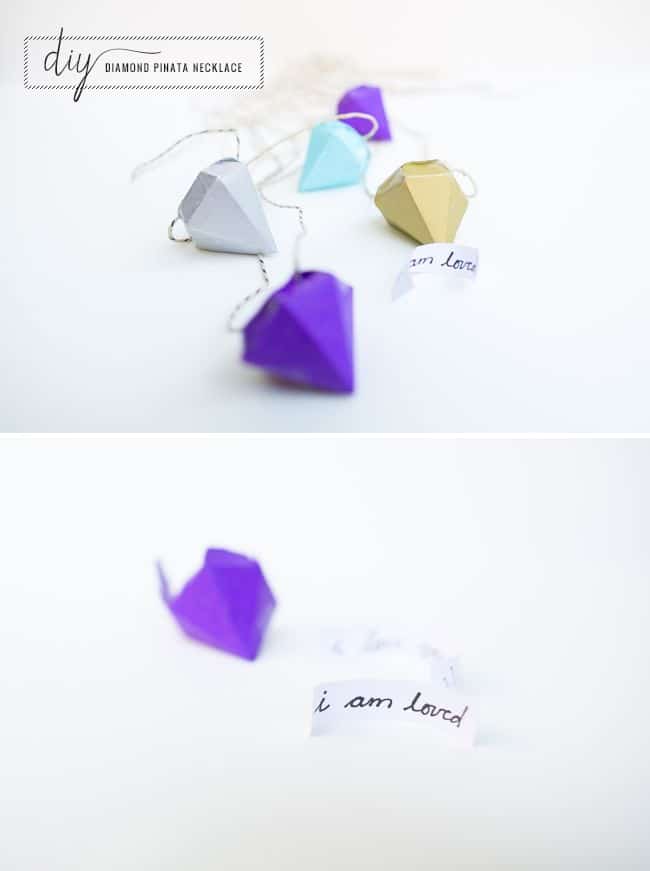 Do you ever get those random flashes of inspiration late at night when you can't sleep? This usually happens to me when Henry starts wailing that he can't find his water cup that's sitting 3 inches from his hand. I can't go back to sleep and my head starts spinning with random ideas … like pinata necklaces! But, you know, those late night ideas never turn out to be as easy as they sound a 1 a.m., do they?
Having no idea how to draw a diamond, I cut open a diamond shaped ice cube that I randomly bought ages ago to make a template. And the fringe? Well, let's talk about fringe. I know, pinatas are supposed to have fringe. But after cutting the tiniest tissue paper fringe you've ever seen, I tried to glue it on and it was a nightmare. So, no fringe. Just don't do it.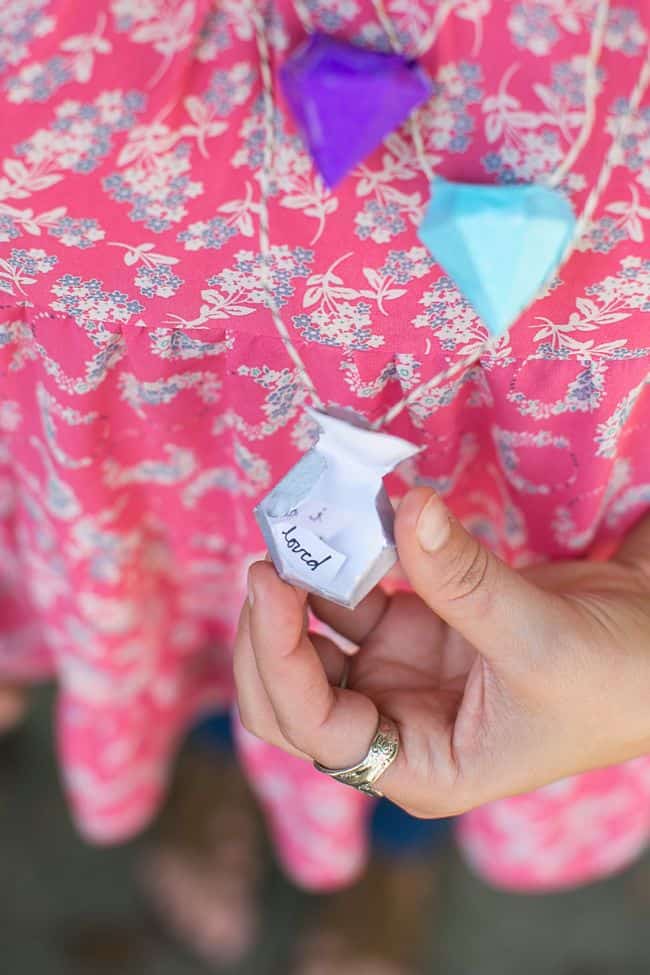 My favorite part of these tiny diamond necklaces? Instead of candy, you can fill them with love notes! Because we don't say that enough do we? A simple message like "I love your smile" would totally make someone's day.
Diamond pinata DIY necklace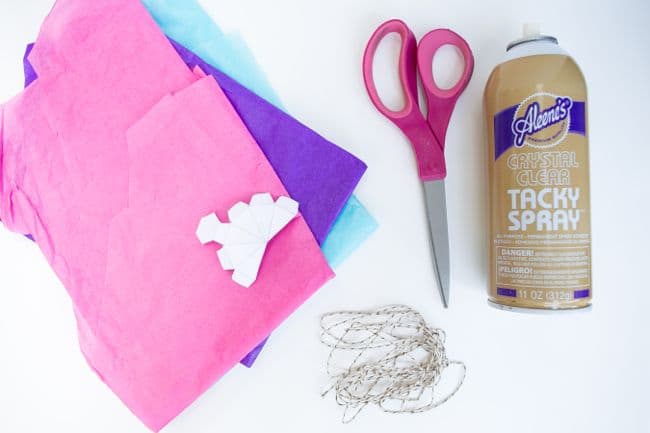 Supplies needed:
Tissue spray
String or baker's twine
Tacky spray
Tape
Scissors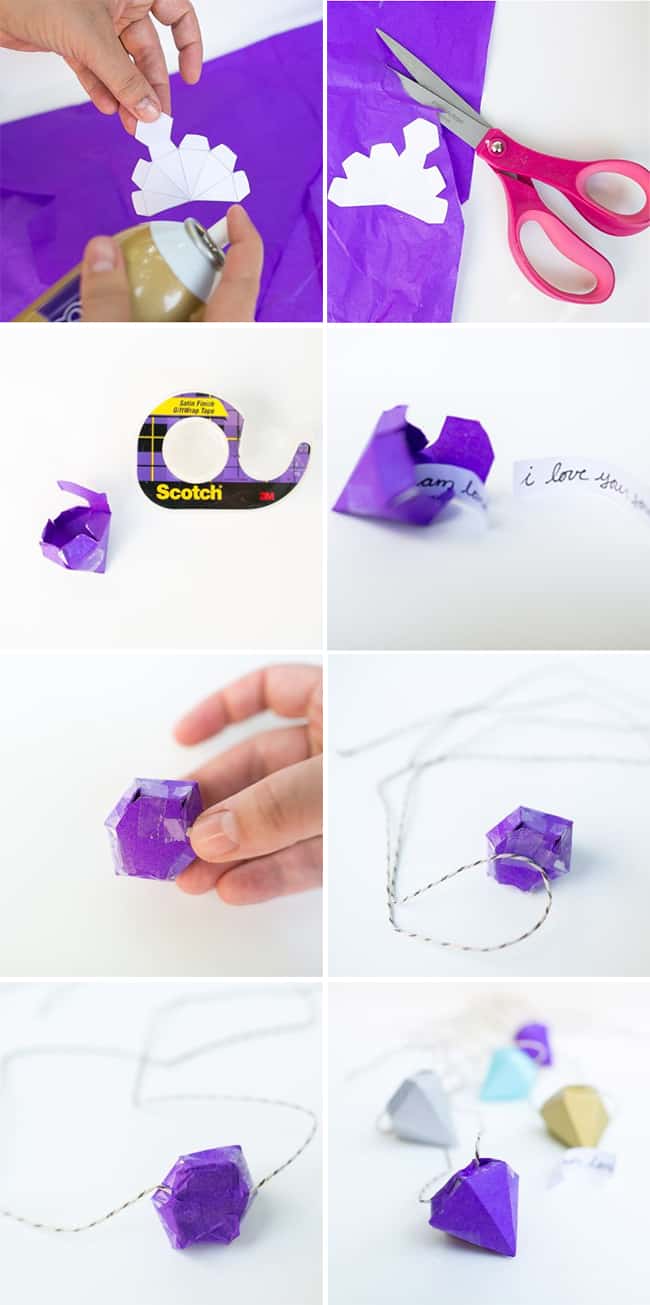 Download the diamond template and cut it out. Spray the side with the lines with tacky spray and press it onto the tissue paper. Cut out the shape and fold at the line marks. Tape everything but the top with clear tape. Stick your love notes inside and tape down the top. Cut a long piece of twine and tape to the lid. Cover the tape and twine with a small circle of tissue paper. Make more and give them to everyone you love!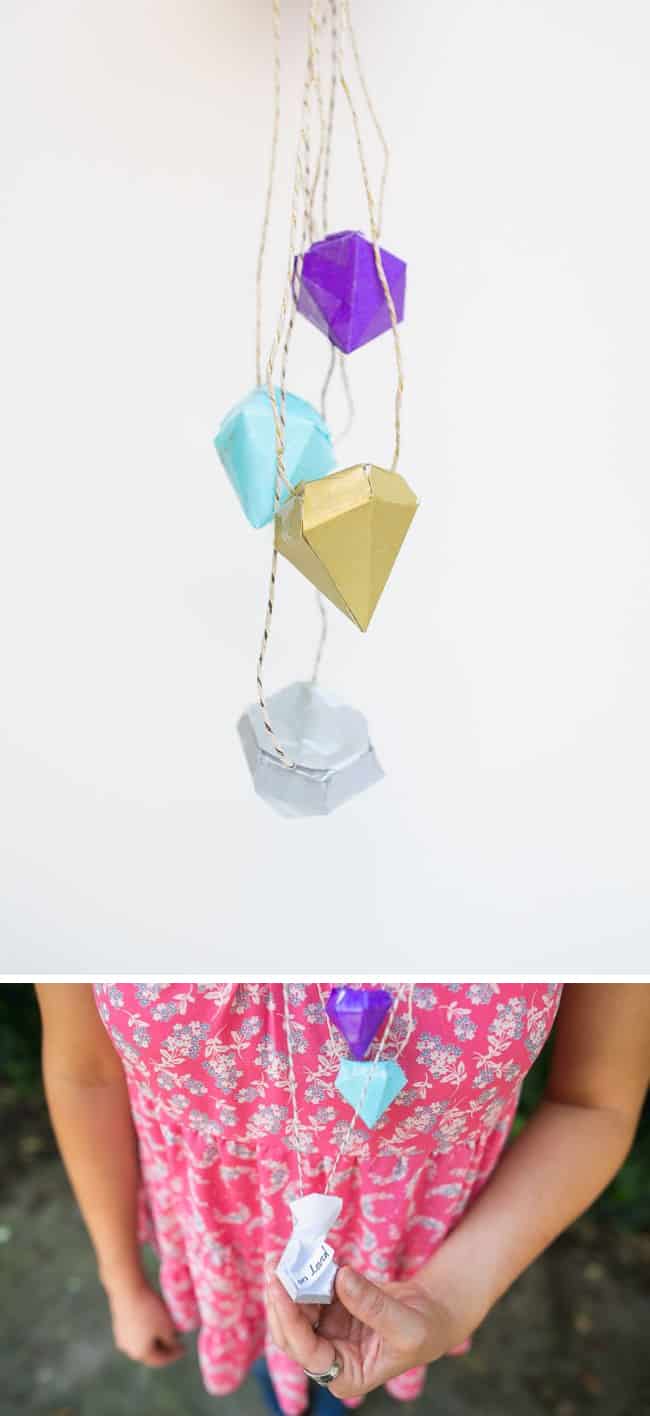 0