This is a sponsored post written by me on behalf of Rainbow Light. All opinions are 100% mine.
This year I've been focused on taking better care of myself. Not in a diet and exercise way, per se, although that totally plays a role. But in more of a listening to my body and gently meeting its needs sort of way. I hate to use the word balance because it's so over-played, but it is all about balance. That and trying to give my body what it needs when it needs it.
And one of the ways I do that is with a good multivitamin.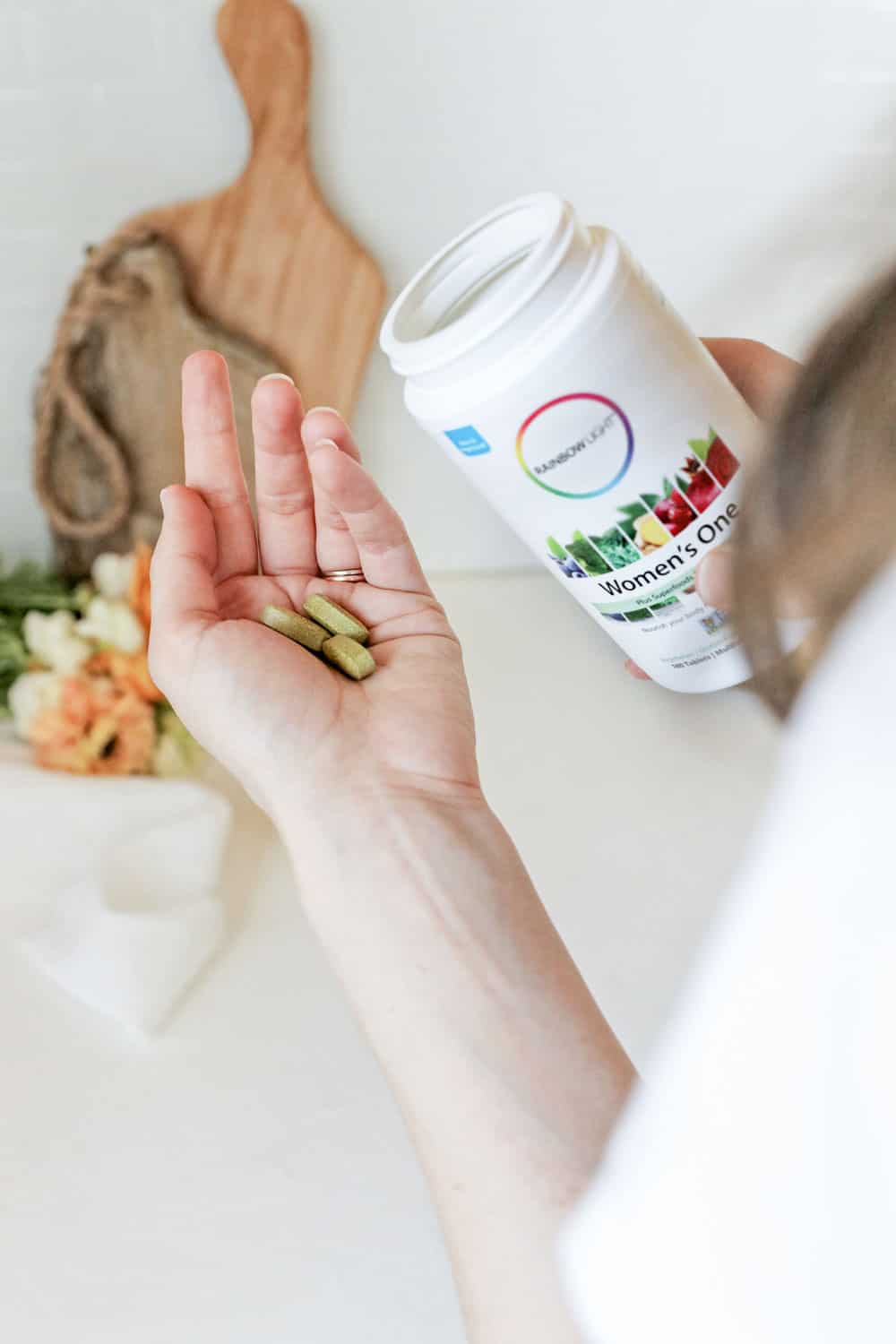 As someone who doesn't enjoy food, I'll be the first to admit that I don't always fuel myself in the ways that I should. I skip breakfast, I can go for hours on a handful of almonds and if I need a nap I usually hit the coffee instead. But I learned a while ago that I don't need to be perfect to be healthy. I can still cover most of my nutritional bases by eating well when I can and taking a multivitamin to fill in where I'm lacking. So when Rainbow Light came to me about trying their Women's One Non-GMO Multivitamin I totally jumped at the chance.
At the risk of sounding melodramatic, the second I stop taking my vitamins, it's like my life falls apart. Skin, energy, sleep–they all hit the skids and I feel out of whack for days. So it's nice that Women's One is specifically designed to provide that extra support that most women need. B-complex promotes natural energy production and nervous system health. Vitamin D and Calcium support bone health, while Zinc, Vitamin C, and probiotics support immune health. Plus, it contains a Digestive Support Blend to aid digestion and be gentle on the stomach.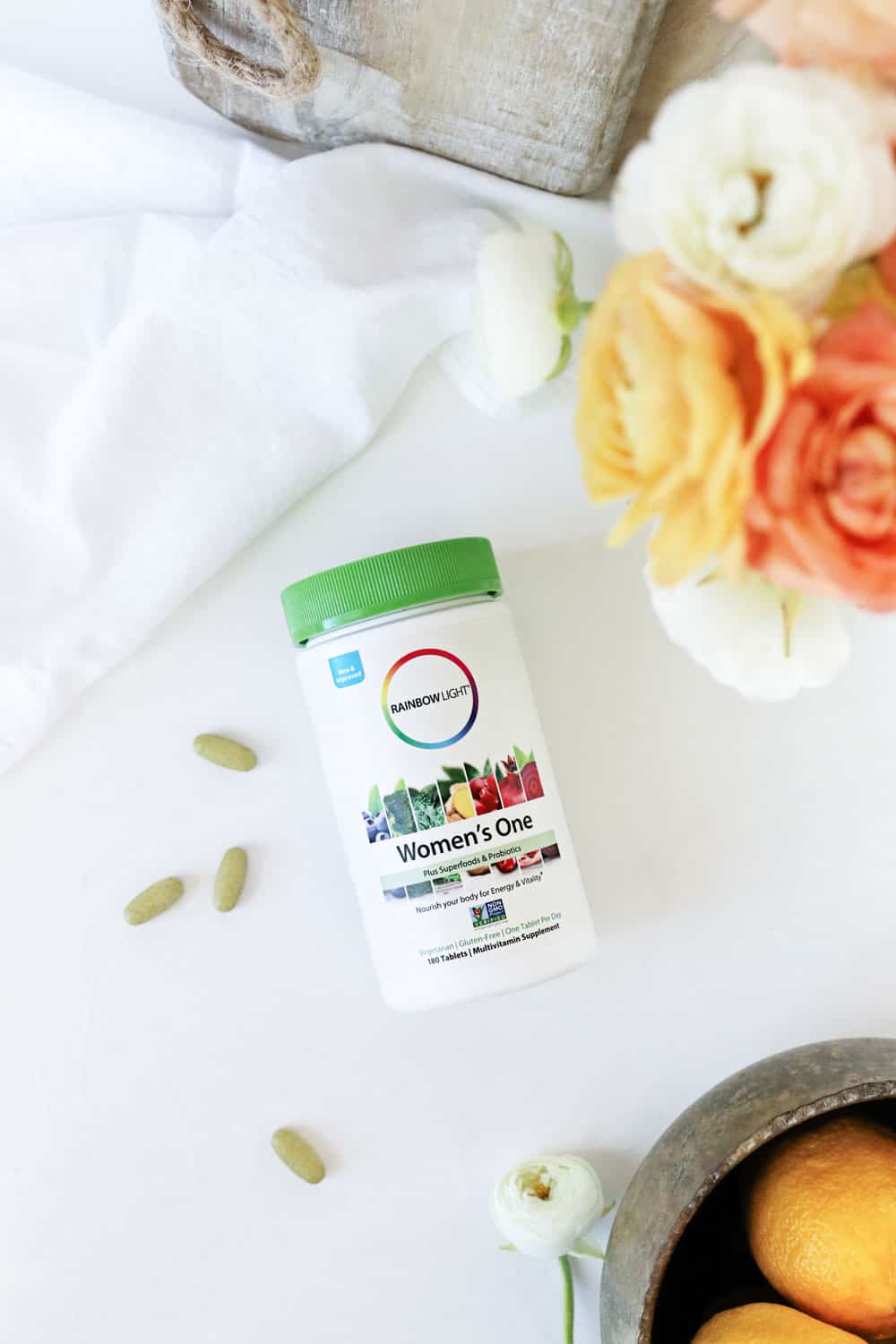 Rainbow Light just started selling their Women's One Multivitamin at Sam's Club, so after getting a bottle I tested them out for a week to see how my body handled them. At first glance I noticed that the once-daily tablet is a little bigger than I'm used to, which is mainly because Women's One is packed full of real superfoods in addition to just vitamins and minerals. But what that really means is that you're getting things like chlorella, grape extract, spirulina, beet root, kale and spinach—not to mention probiotics and plant-source enzymes—in just one tablet.
Since I usually take a bunch of different supplements, I love that these let me take fewer pills and still cover all my bases.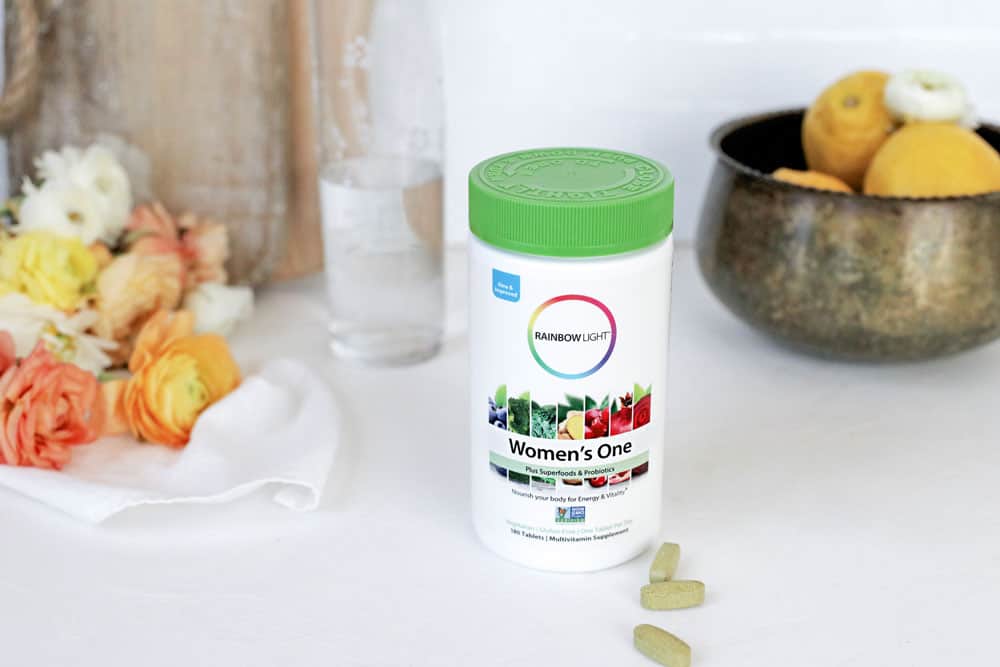 And while I've only been taking these for a week, I can honestly say that I like how I feel when I take 'em.
Some days I suffer from brain fog, anxiety and slow recall, but with these I've been feeling more like myself. They also give me a ton of energy, especially in the afternoon and early evening when I typically take a nap. They give me so much energy, in fact, that I can take one to get moving in the morning as opposed to drinking a cup of coffee. Not mention, my skin has been surprisingly clear given that it's usually my hormonal time of the month.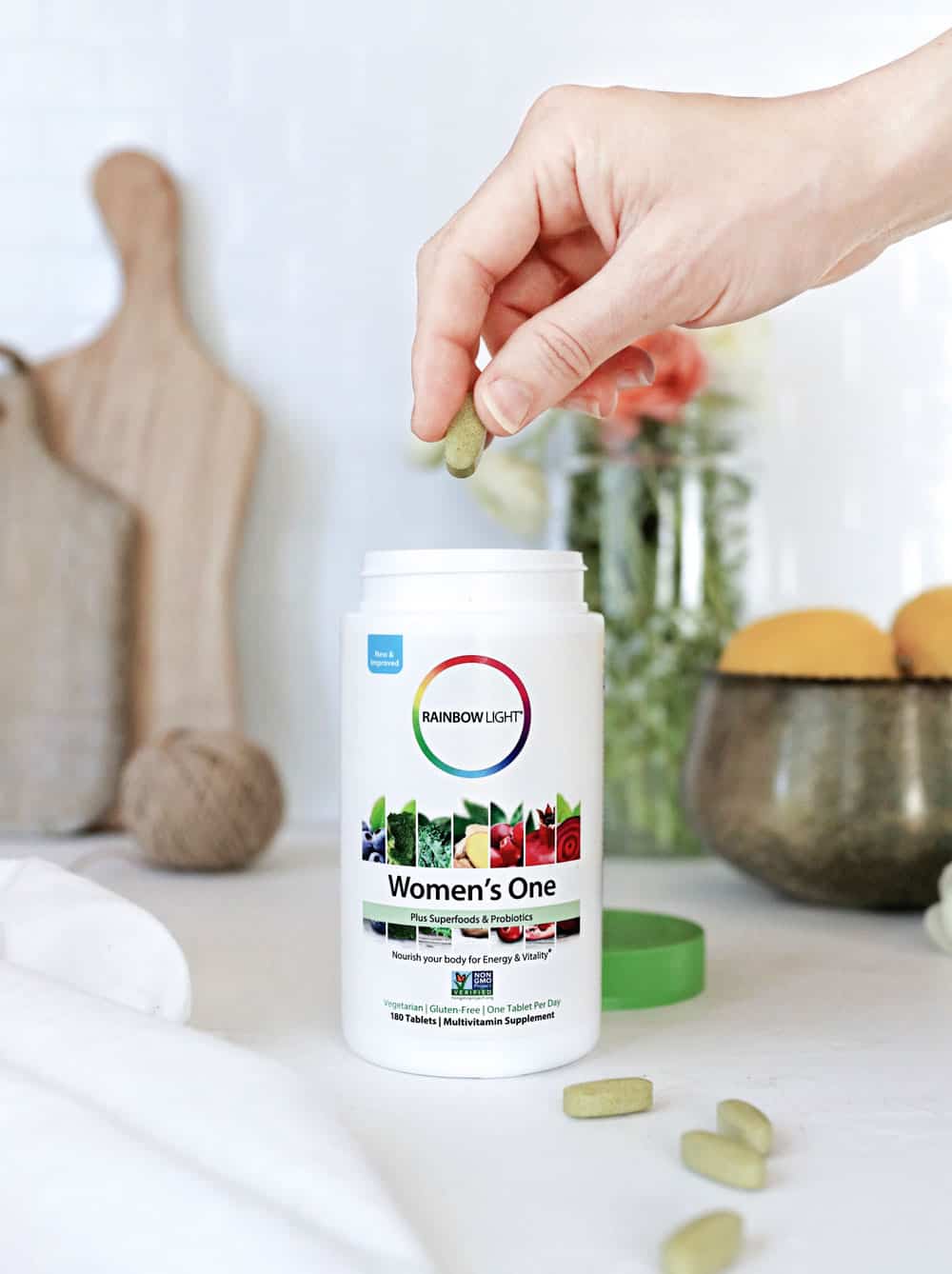 One of the things that makes Rainbow Light vitamins so effective is that they really focus on the quality of ingredients. Rainbow Light only sources the highest quality ingredients (certified organic and non-GMO whenever possible) and thoroughly test the raw ingredients. And after blending and bottling, they test finished goods in-house and via third-party labs to verify that what's on label is what's in the bottle, and that their products are free of heavy metals, pesticides and other contaminants.
But it's not just about quality, Rainbow Light also likes to give back. They have been a significant contributor to Vitamin Angels for over two decades. In partnership with Vitamin Angels, Rainbow Light has donated over 69 million prenatal tablets worldwide, reaching an estimated 100,000 women. In 2016, Rainbow Light introduced the 1% for Global Good program, whereby they donate 1% of all product sales in the form of multivitamins for women and children around the world.
If you're ready to start taking care of yourself and incorporating superfoods into your daily routine, purchase your Rainbow Light today.
purchase your Rainbow Light today
19