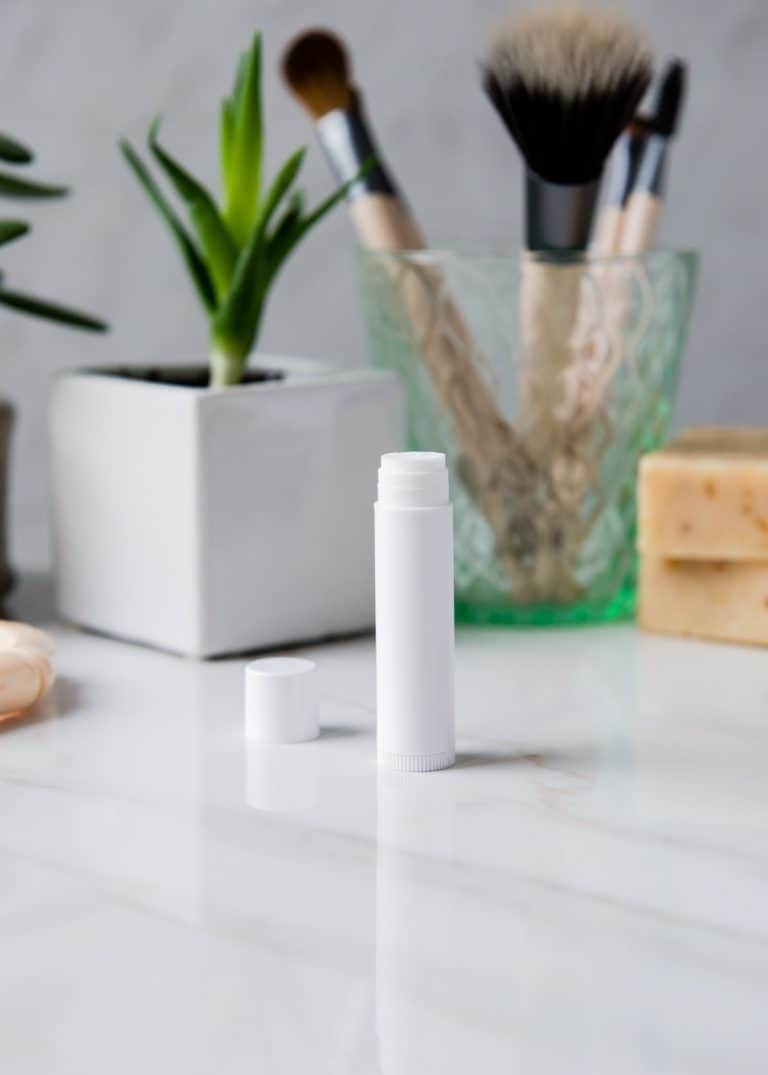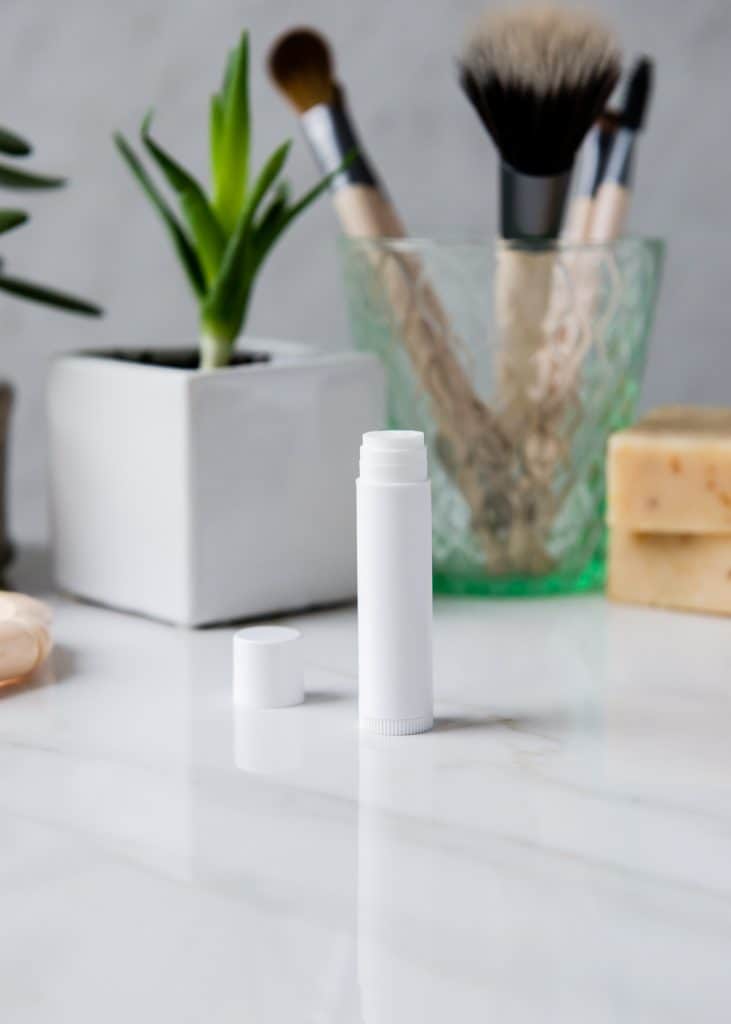 Acne can be a battle long after we've left our teenage years in the dust. Adult acne is real and you're not alone! It's usually rooted in inflammation within the pores, combined with excess oil and dirt. A few go-to ingredients that really help with the clogging, redness and inflammation can be used together to work wonders on pesky pimples.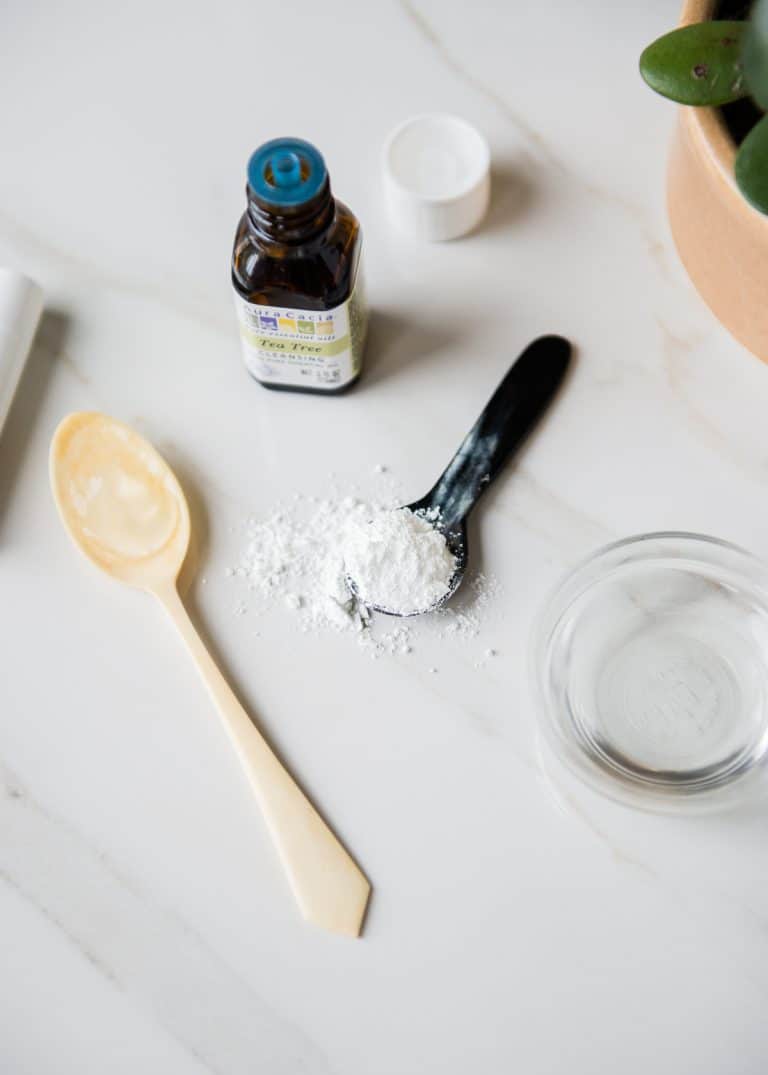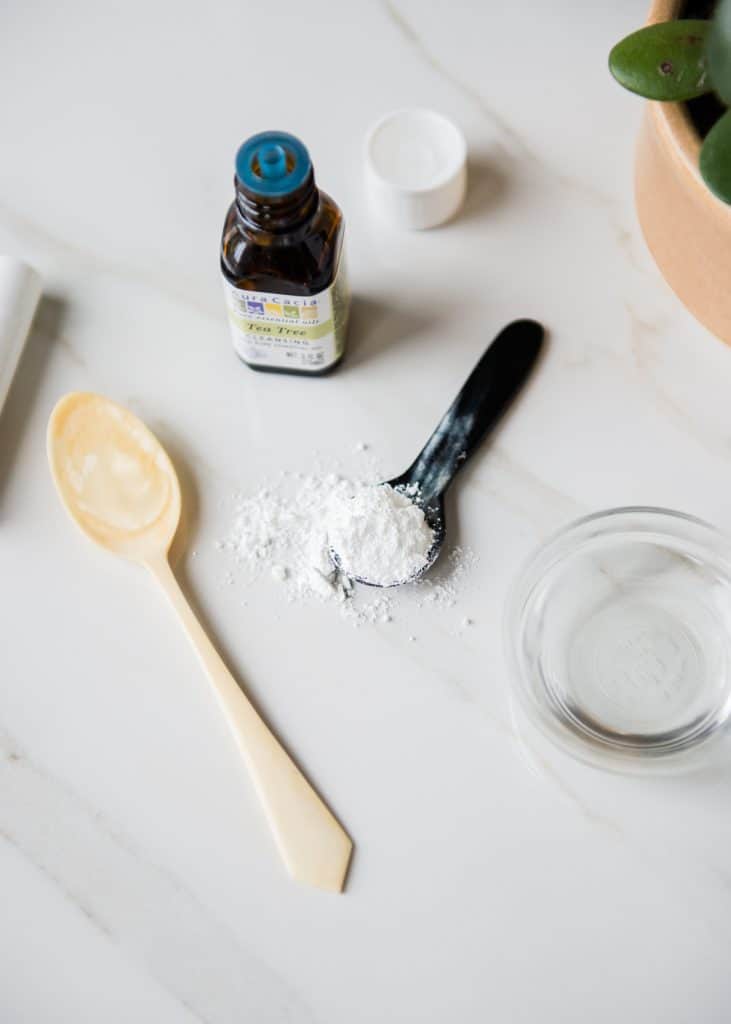 Zinc oxide is not a typical ingredient that comes to mind when fighting acne, but don't underestimate its power. Its benefits include healing wounds, regenerating cells, and bringing inflammation down–all of which work well in fighting acne. Just make sure you use a zinc oxide that is non-nano, which means the particles are large enough not to penetrate the skin, and lead-free. It's always good to check what country the powder is imported from and make sure it has reputable manufacturing standards.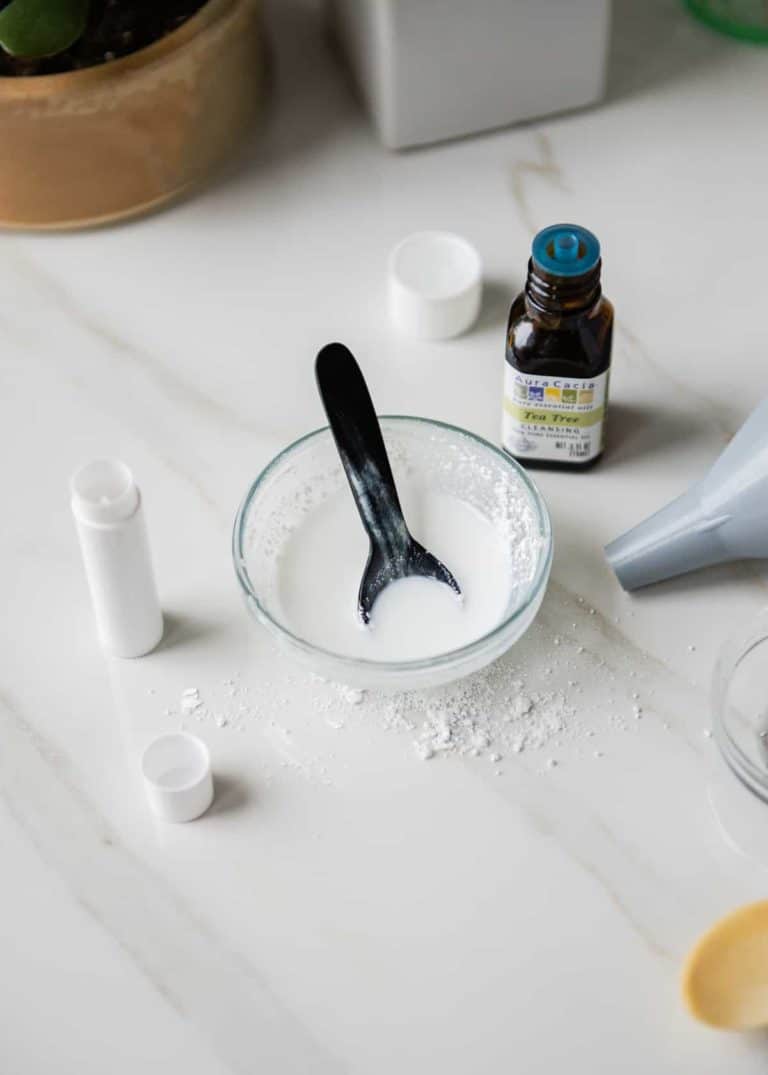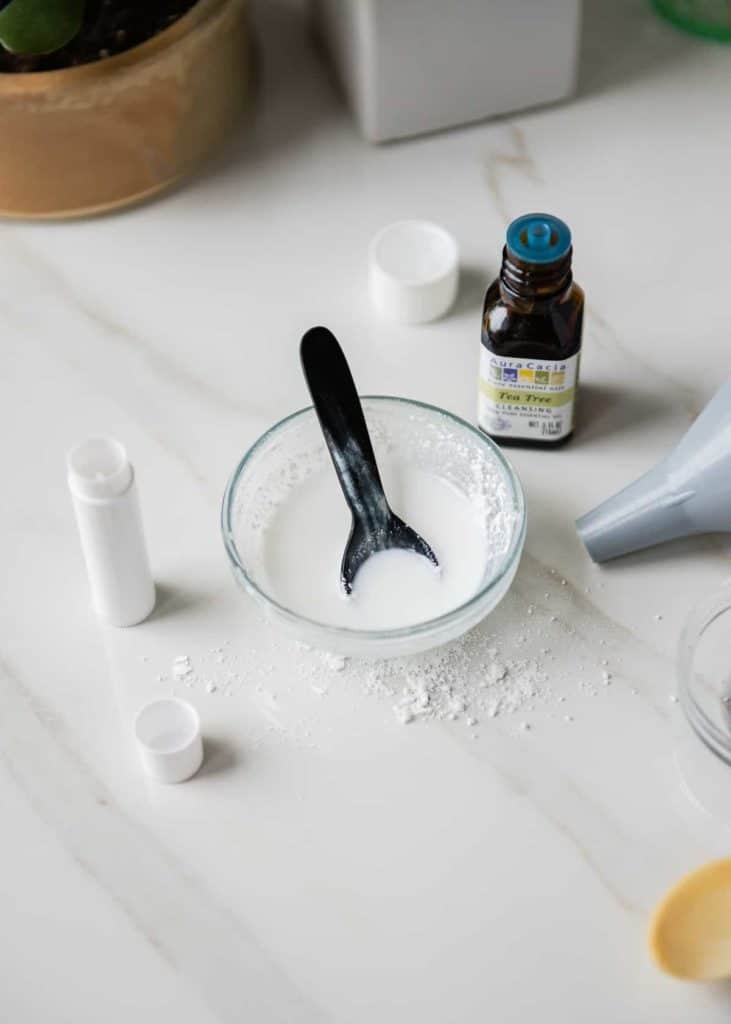 DIY Acne Treatment Balm
Combine all of the ingredients in a small glass bowl and whisk well. Use the funnel to pour the mixture into the empty lip balm tube and refrigerate to harden. Apply the balm to acne twice a day.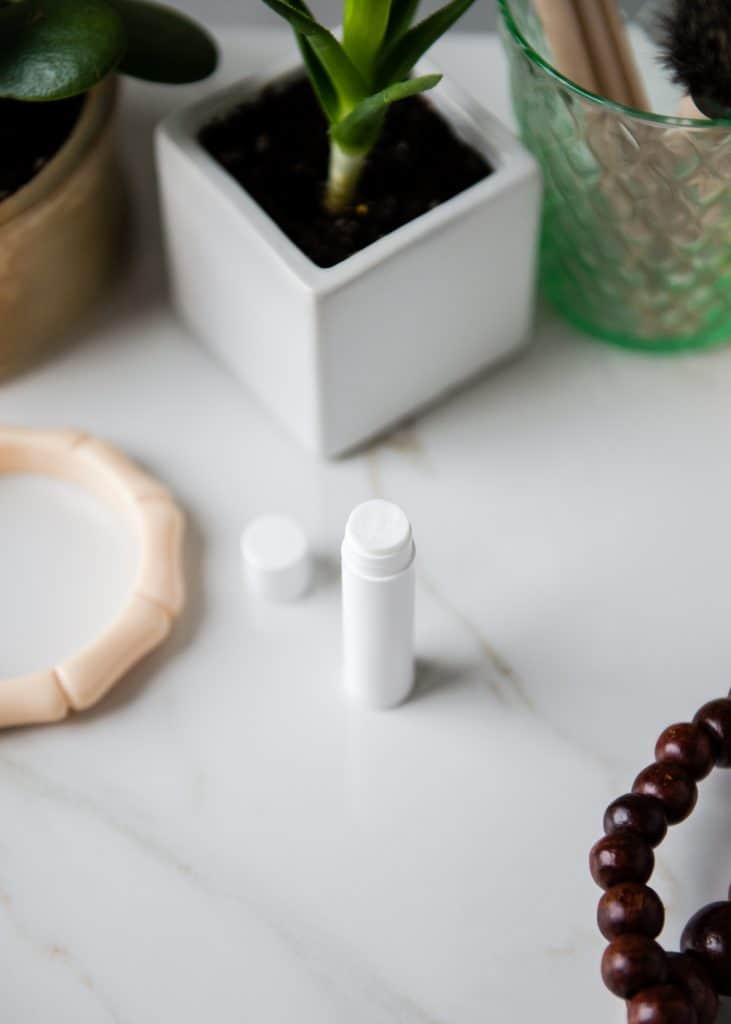 More DIY Acne Treatment Recipes
This acne treatment balm is a great spot treatment, but it's important to have an entire skincare regimen that targets breakouts in order to keep them at bay. Here are some of our favorite DIY acne-fighting recipes:
2 DIY Face Masks to Treat Acne Scars + Inflammation
Acne-Fighting Chamomile Face Serum
4 Probiotic Yogurt Masks That Fight Acne
6 Natural Acne Home Remedies
3 Ways to Fight Acne with Tea Tree Oil
DIY Tomato Acne Scrub
42