Every summer my dad would bring out the activated charcoal when anyone got a mosquito bite or the occasional bee sting. He would make a paste with activated charcoal and baking soda (just add a little water) and apply it to the skin. It makes a major mess so we walked around with a paper towel bandage for hours. I was always skeptical of dad's natural remedies, but this one worked! So I'm glad that activated charcoal is popular again – and this salve works just as well at drawing out stings, itches and splinters.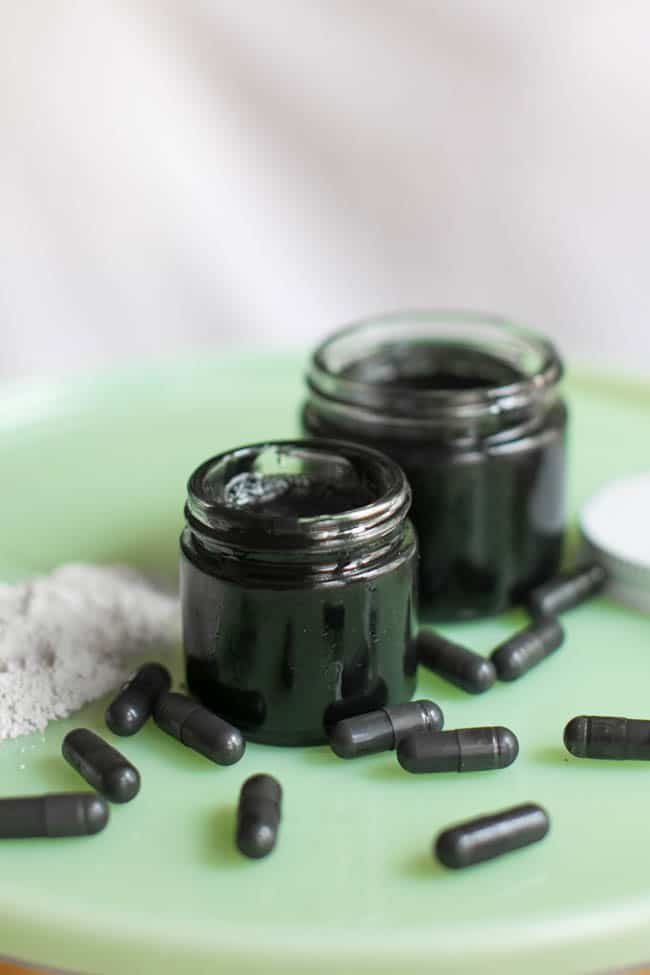 At first glance, this recipe seems to have an intimidating number of unusual ingredients. Charcoal? Clay? Infused oil? But if you're interested in building a natural remedy kit these are all good ingredients to have on hand.
Activated charcoal & clay
You know how clay is often used in face masks to draw impurities out of pores? The same applies here. Both the activated charcoal and clay in this pull the toxins from the skin, reducing the sting of bites and stings. Hence why this recipe is commonly called 'black drawing salve.'
Infused oil
We've talked infused oil before for headaches and healing, and the process is super simple. If using the solar method, just cover a handful of herbs with oil in a tightly closed jar and let it sit for a couple of weeks. Calendula-infused oil is nice to have on hand because it has so many skin healing properties.
Activated Charcoal Black Salve Recipe
Ingredients needed
Instructions
Melt the beeswax and oils together. I recently discovered how much easier it is to just melt the ingredients in the glass container you plan to use. Put the container in a sauce pan with a couple of inches of water and warm it on low heat. Note: this only works with glass. Dorky me already melted a plastic container. :) You can also melt in a glass bowl in a makeshift double broiler and transfer to containers later.
Add the remainder of the ingredients together and stir. Let salve cool until it hardens. Keep salve in a lidded container in a cool, dark place.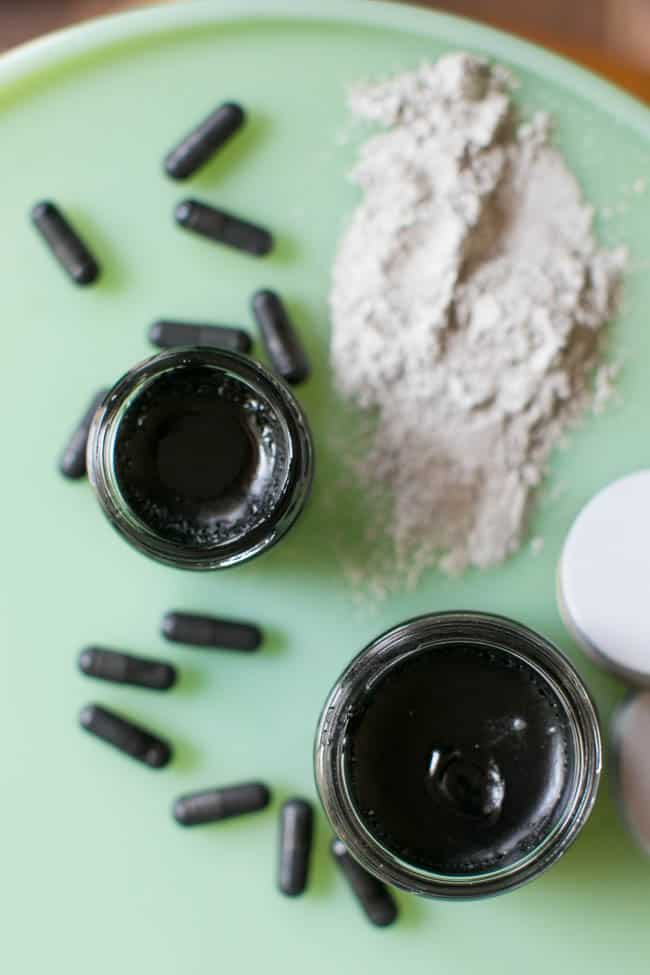 To use the salve, apply directly to the bug bite, sting or splinter area. Yes, this stuff is still a bit messy so cover with Band-Aid or paper towel. Keep applying salve directly to skin every 12 hours until no longer needed.
64