I'm guest posting over at Someday Crafts today! I was so incredibly excited when Michelle asked me to guest post.
Apparently it's Anthropologie week here with the ribbon bobby pins I did on Tuesday. But I'm a little nervous about this creation – I mean, it's made with paper clips! :)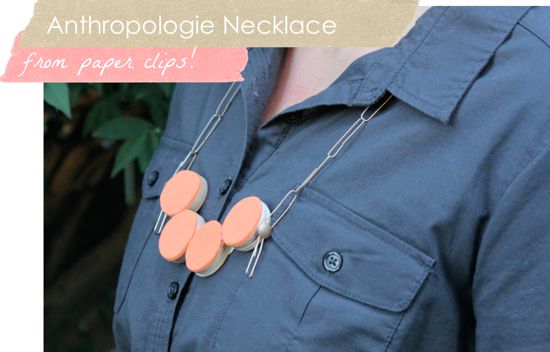 Head on over to Someday Crafts to see my Anthropologie Necklace tutorial!
0