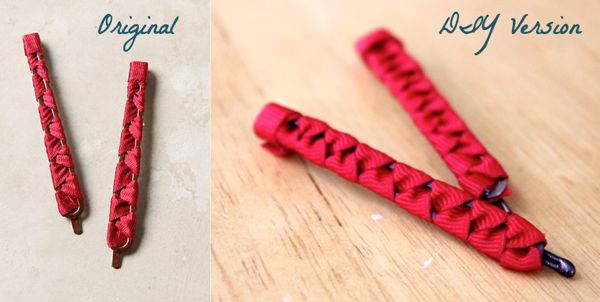 I'm a nut over bobby pins. The best hair bling for gals with short hair! I saw these on Anthropologie and was not about to pay $18 bucks for them. (They are on sale now so I guess I wasn't the only one who thought that was crazy.) Still, I'd rather make my own ribbon bobby pins to customize the color.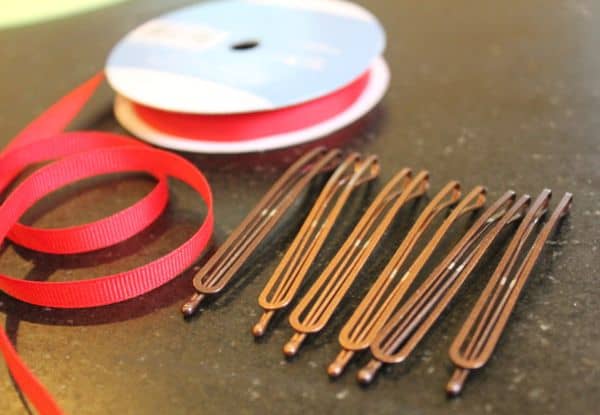 Anthropologie DIY Bobby Pins
supplies needed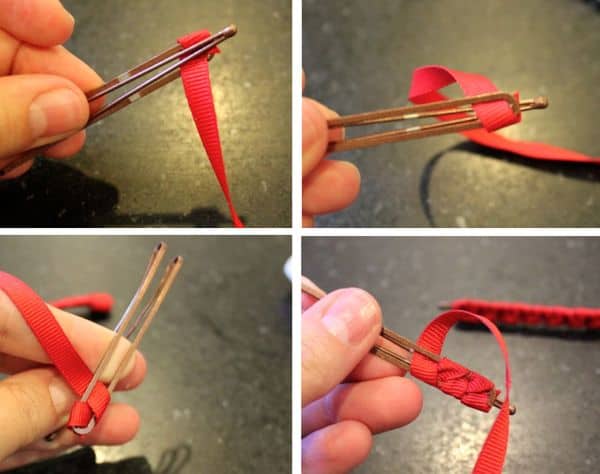 Step 1: Start at the bottom of the bobby pin and secure the ribbon with a dab of E-6000 glue. Give that a chance to dry.
Step 2: Loop the ribbon back and forth through the top of the bobby pin. You'll have to use your fingers to pry open the bobby pin while you work. Push the ribbon down as you go to keep it tightly together.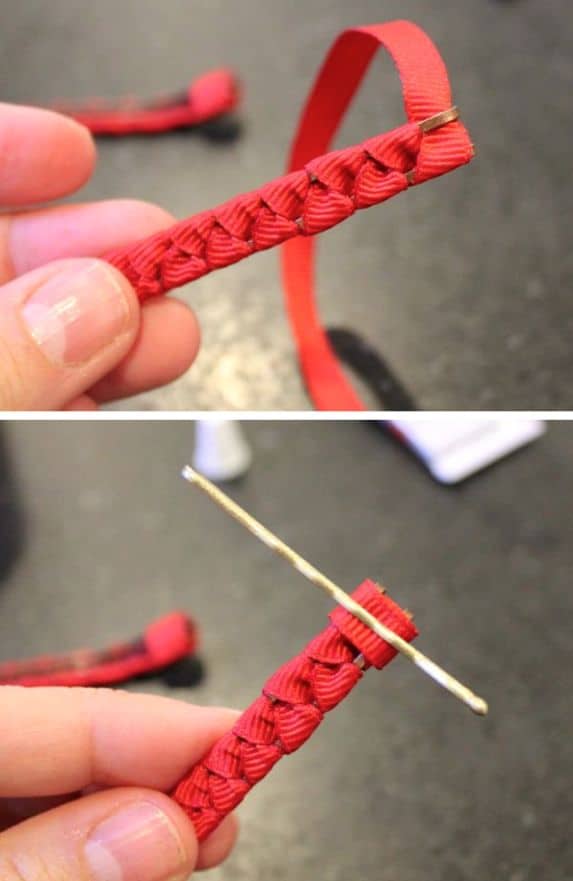 Step 3: When you reach the end, loop the ribbon around and dab with glue. Secure with a regular bobby pin and let dry over night.
33