Apple cider vinegar seems to be one of those natural ingredients that, like coconut oil, works for just about anything. It has a bazillion uses, and, no surprise, it's excellent for your skin. It's easy to make your own at-home skin peel with one of our favorite foods, apples!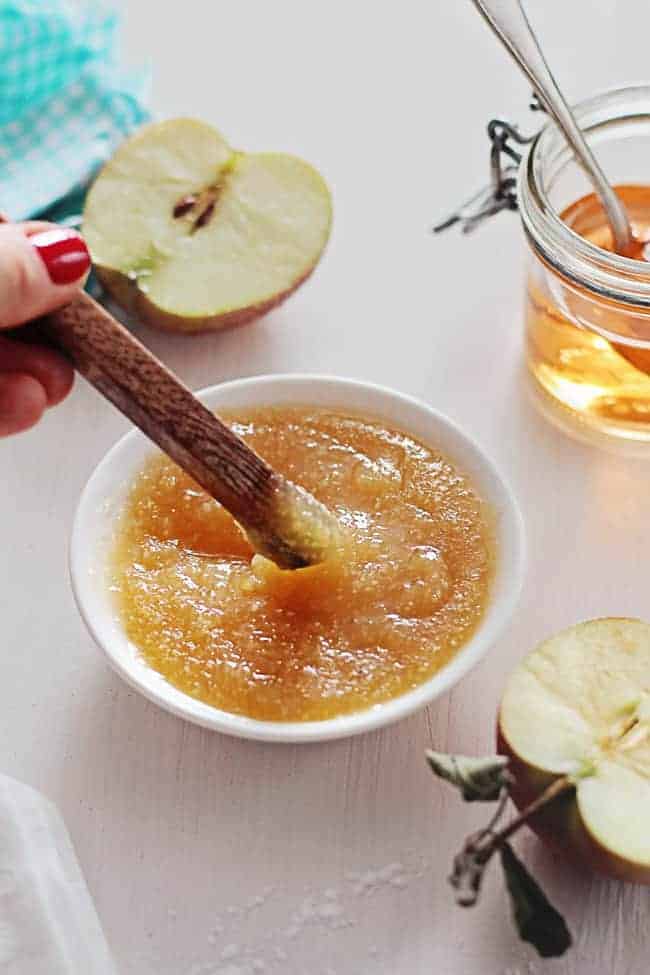 The Benefits of Apple Cider Vinegar
When it comes to DIY skin peels, apple cider vinegar is a star thanks to its high acid content. Acetic acid is the one we hear about most often, but ACV is also chock full of lactic, citric and malic acids as well.
Those natural fruit acids have a number of skin benefits including gently exfoliating dead skin cells, decreasing skin inflammation and boosting cell turnover, which is why it is so great for acne and brightening skin.
Unlike with harsh store-bought chemical peels, the natural acids in apple cider vinegar are said to help improve the texture of skin while still protecting your skin's acid mantle. With repeated use of harsh creams and cleansers, we can disrupt the delicate acid mantle, which protects skin from germs, bacteria, yeast and pollution.
One of the things that makes apple cider vinegar so great is that it restores skin's pH balance and helps repair the skin's natural defenses. Plus, applying apple cider vinegar to your face also delivers beneficial vitamins, mineral salts and amino acids deeper into the skin.
Apples are a naturally potent source of malic acid, which smooths skin but is gentle and unlikely to cause skin irritation. Combining apple cider vinegar with organic applesauce ups the dose of gentle, natural acids that clear away dead skin cells. It also gives your peel a thicker consistency which coats the skin and allows the acid to sink in more slowly.
Combining apple cider vinegar with apples helps kill bacteria, remove excess dirt, oil and makeup, and gently exfoliate by dissolving dead skin cells. Using these acids in a facial peel is particularly helpful for evening out complexions, especially if you have age spots or sun damage.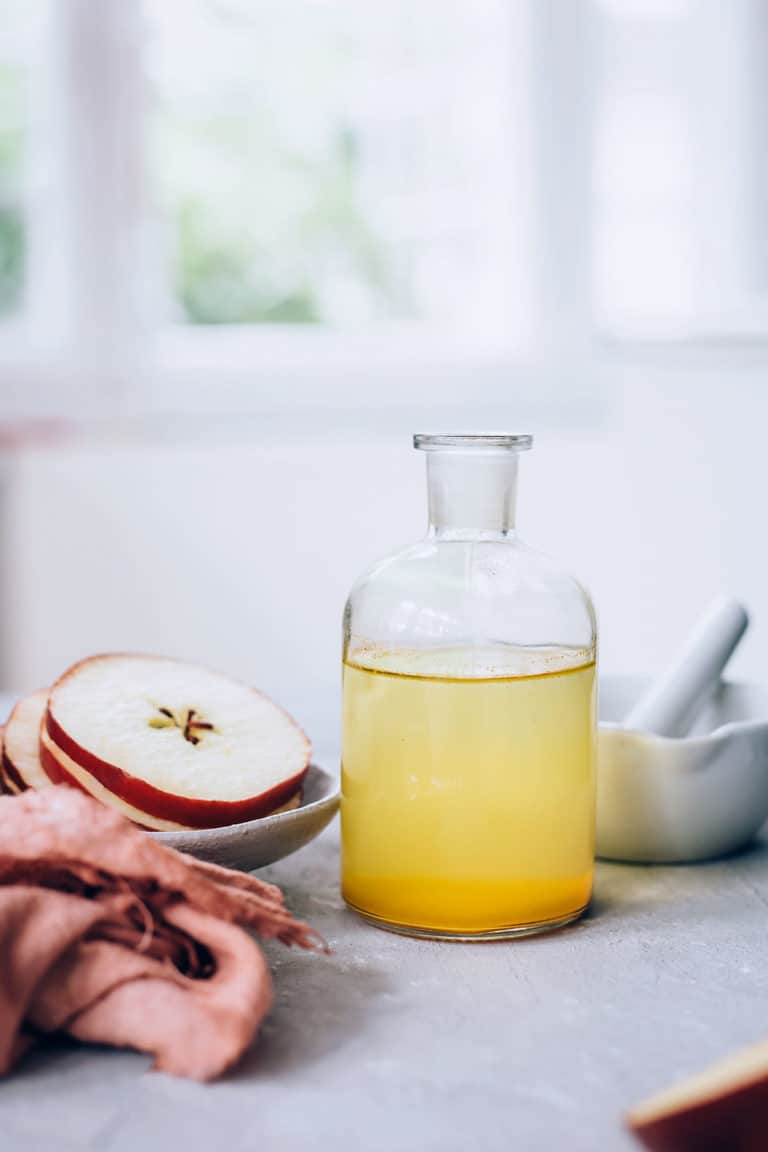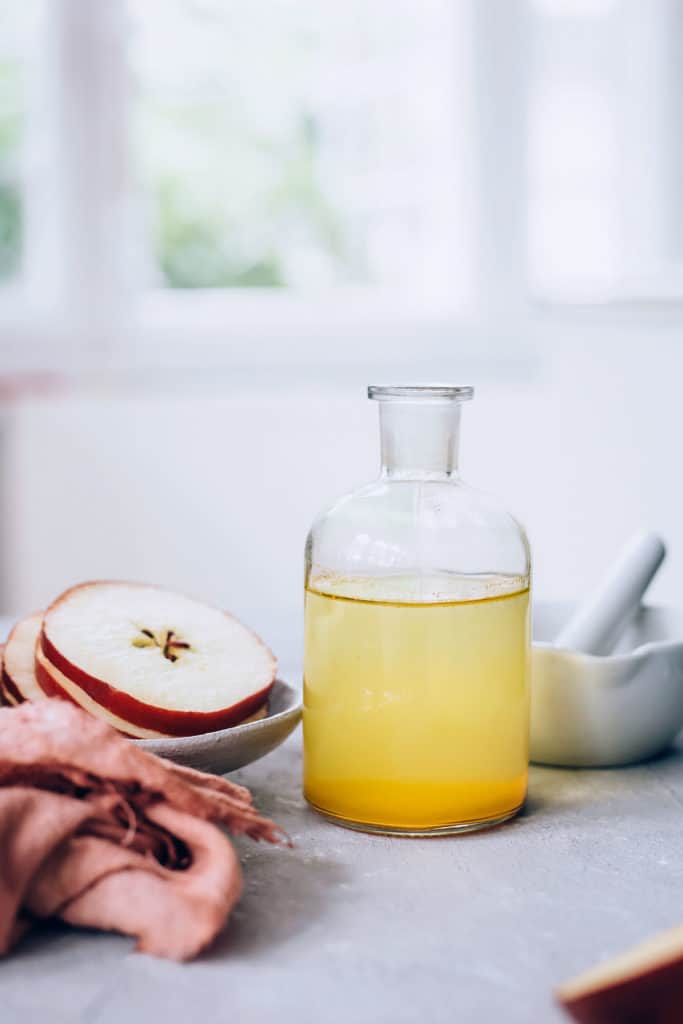 That being said, we recommend sticking with organic, raw apple cider vinegar for at-home skin treatments. Apple cider vinegar is basically just raw apple juice fermented with yeast and bacteria. As a result of the fermentation process, it's chock full of compounds, nutrients and probiotics, which give ACV its medicinal benefits.
But it's only the raw, unpasteurized vinegar that has so-called magical properties. While pasteurized ACV still contains acid, which make it great for doing for at-home skin peels, it doesn't contain the good bacteria and enzymes you need for kicking acne to the curb and nourishing skin.
How To Make an Apple Cider Vinegar At-Home Skin Peel
For this recipe, you need just two simple ingredients:
Before you apply the mask, first remove all make-up and wash your face. Then apply the mask to your face and neck with clean fingers, but avoid the eye area (that will seriously sting!).
The at-home skin peel can be a little runny so lie down for 10-15 minutes to avoid it dripping everywhere. Then remove the mask with a soft cloth and cool water and follow with moisturizer. And don't forget to wear sunscreen the next time you head outside.
Apple Cider Vinegar Peel for Sensitive Skin
For most people, straight ACV and apple sauce works just fine at exfoliating dead skin cells and brightening skin's appearance. But for some, especially those with sensitive skin, it can lead to irritation at best and serious burns at worst. If you have sensitive skin or if you notice a lot of redness and irritation following a peel, it's best to make your mask a little weaker.
To do that, cut the recommended amount of ACV with tap water, filtered water or even rose water to decrease the amount of acid, making it less likely to cause skin irritation. Then apply the mask as usual. If you still feel a strong burning sensation, it might best to skip the ACV mask altogether and use a gentler peel, like those mentioned below.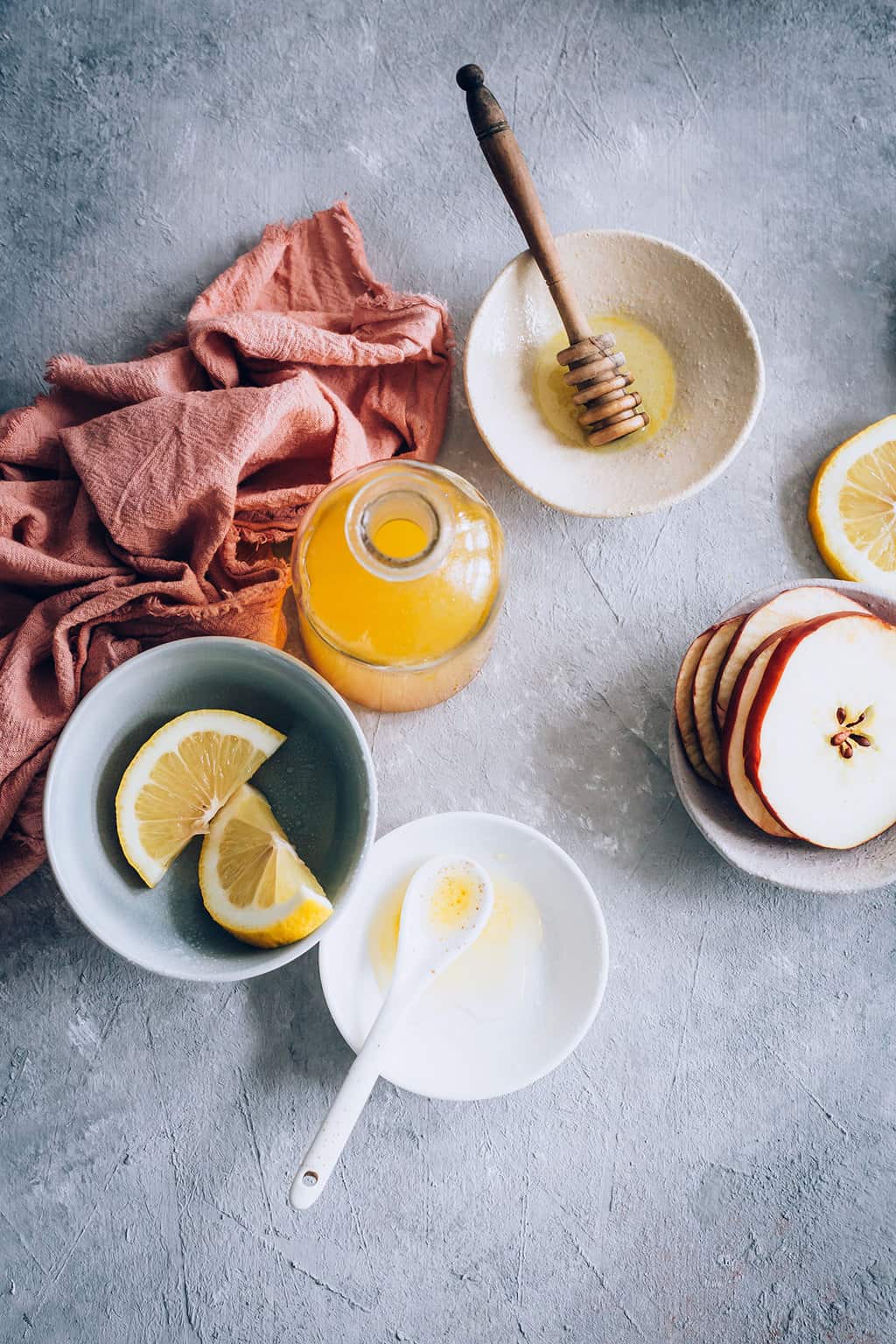 Other at-home peels for sensitive skin
Just because a homemade mask doesn't tingle quite like an ACV mask doesn't mean it isn't brightening skin and boosting cell turnover. It turns out that there are many mild, natural facial peels you can make at home with ingredients you already have on hand.
A facial peel with a lower acid content, such as one made with pumpkin, cucumber or green tea, is perfect for sensitive skin. Use any of the following masks to brighten a sensitive complexion.
How to use an at-home ACV peel
Just like store-bought peels, homemade peels can do serious damage if not used properly. Never leave an apple cider vinegar peel on overnight or for an extended length of time. And if you notice an abnormal amount of stinging, redness or irritation, wash it off immediately and use a bit of baking soda mixed with water to cool the burn.
For best results:
Use your at-home skin peel in the evening once or twice a week at most.
Apply a thin layer to clean, damp skin and leave on for 10 minutes. Rinse with cool water.
Follow up with lotion or a gentle serum to lock in moisture.
Throw away any extra and make a fresh batch each time.
Always wear sunscreen in the 2-3 days post-peel.
Can I use an apple cider vinegar peel for acne?
While I'm not an expert on the matter, I have used ACV for years to help keep hormonal breakouts at bay. But others say that apple cider vinegar only makes their acne worse.
So the short answer is: it really depends on your skin type.
Apple cider vinegar is rich in malic acid, which has an exfoliating effect on the skin. Gentle exfoliation encourages cell turnover, sloughs away dead skin cells and may even get rid of dirt and oils clogging pores. Not to mention, apple cider vinegar is loaded with good bacteria which helps calm inflammation and soothe acne-prone skin [source].
If you're willing to give it a try, you probably won't see results overnight. A full skin-cell turnover takes about four to six weeks; so give it at least that much time for the benefits to take place.
Other ways to use ACV for skin and hair
Did I mention that apple cider vinegar does it all? Here's a few of our favorite ways to incorporate it into your beauty routine and reap the benefits all year long.
This post was medically reviewed by Dr. Rina Mary Allawh, M.D., a dermatologist who performs adult and pediatric medical dermatology, skin cancer treatment and cosmetic dermatology. Learn more about Hello Glow's medical review board here. As always, this is not personal medical advice and we recommend that you talk with your doctor.
207