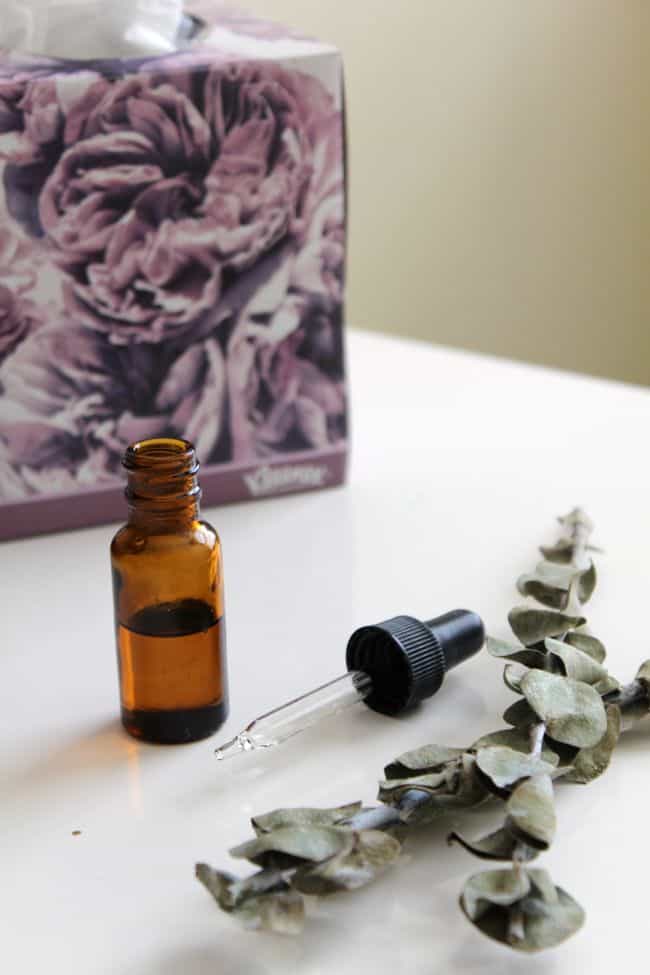 Tissue boxes have become ubiquitous at our house – the colds and runny noses never stop! To relieve a stuffy nose, try this simple trick for adding a congestion-busting essential oil. Or customize your tissues to boost your mood or improve concentration. Pick out a stylish Kleenex box and customize it with DIY aromatherapy tissues.
DIY Aromatherapy Kleenex Tissues
Instructions
1. Carefully open the sides of a Kleenex box.
2. Sprinkle a few drops of essential oil on each flap to "infuse" the entire box.
3. Tape box back together and repeat on the other side.
Easy right? And check out the Kleenex Style Studio for the perfect box!
$100 Visa Card Giveaway
To celebrate Kleenex's 90th anniversary with style, we're giving away one $100 Visa card.
Giveaway ends at midnight on Friday, February 28!
Rafflecopter has ended but you can still enter – just visit the Kleenex Style Studio and leave a comment telling us your favorite Kleenex style!
Winner will be notified via email.
a Rafflecopter giveaway

Thanks to Kleenex for sponsoring today's post and giveaway!


1