During pregnancy, your skin has quite a lot of changes to cope with, especially around the abdomen. So it requires extra care. Rich avocado oil keeps the skin supple and promotes elasticity. An extra dash of vitamin E (the 'skin vitamin') is a perfect complement to the stretch mark oil, while gentle neroli and relaxing lavender essential oils give the mixture a heavenly scent.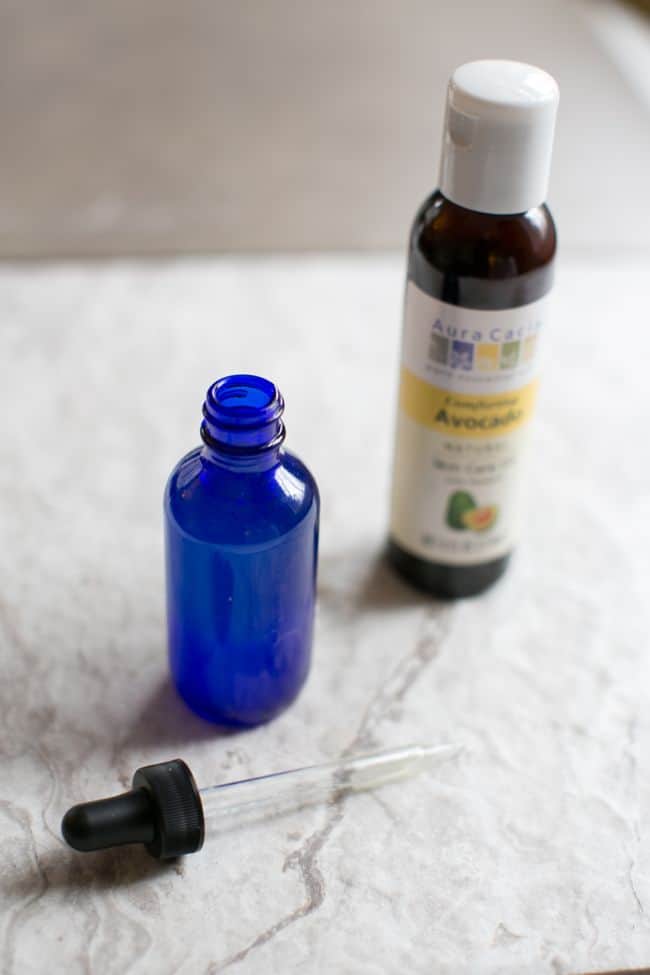 A tendency toward weak connective tissue is genetic, but this oil allows you to improve the elasticity of your skin. It is particularly effective in combination with a daily pinching massage. Hold a small area of skin between thumb and index finger, briefly pull it up, then let go again. Work across all 'tight' areas in the same way.
DIY Anti-Stretch Mark Oil
Supplies needed
Instructions
1. Using a funnel, pour avocado oil into a dark bottle. (If the avocado oil already comes in a dark bottle, you can leave it and add the other ingredients to it.) Add lavender and neroli essential oils to bottle.
2. Using a large sewing needle, pierce vitamin E capsules.
3. Squeeze the contents of both capsules into the bottle. Seal the bottle and shake to combine.
To use, rub a little oil in your hands. Spread it over your belly wherever the skin feels tight. Massage it in. The oil will keep for at least 1 year.
Recipe courtesy of The Essential Guide to Home Herbal Remedies: Easy Recipes Using Medicinal Herbs to Treat More Than 125 Conditions from Sunburns to Sore Throats by Melanie Wenzel 2014 © www.robertrose.ca Reprinted with publisher permission.
28