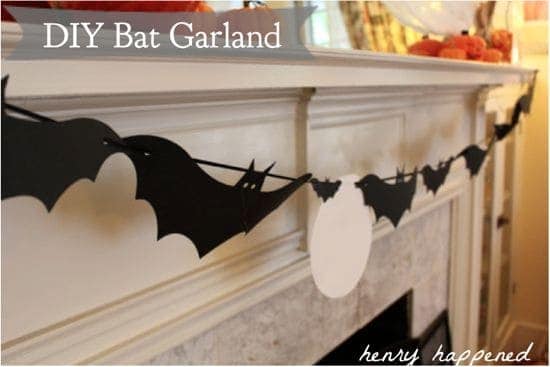 If you liked my a-little-nuts Halloween mantel, I thought I'd share the garland how-to. I'm working to get all of my blogger badges, you see. They give them out for wearing stripes and completely ignoring the laundry.
The Paper Source catalog came in the mail not long ago, and I adored all of the cute & clever Halloween decorations. The bat garland seemed the easiest for my limited drawing skills.
Well, apparently my drawing skills are even more limited than I thought. Several tries – and lots of paper – later I gave up and went to Michaels. I bought a bat shape, traced it and scaled it bigger and smaller.
Tracing and cutting I can do. Barely.
To make your own, you'll need:
Bat Garland Template (free download of 4 different sizes of bats)
Black construction paper
1 piece of white paper for the moon
Black ribbon, string or twine
Scissors and hole punch
Use the bat shape template to trace and cut out as many bats as you want (there are 4 different sizes). Use the hole punch on the wings and string through your ribbon or twine. Alternate the sizes and add the moon if you like. You can also use the hole punch to add some eyes for your bats.
That's it!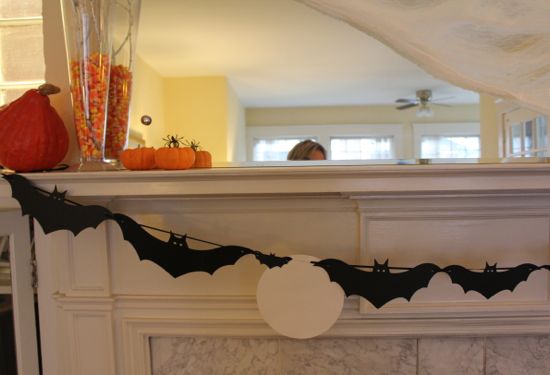 (See my head poking up in the photo? Hehe.)
30