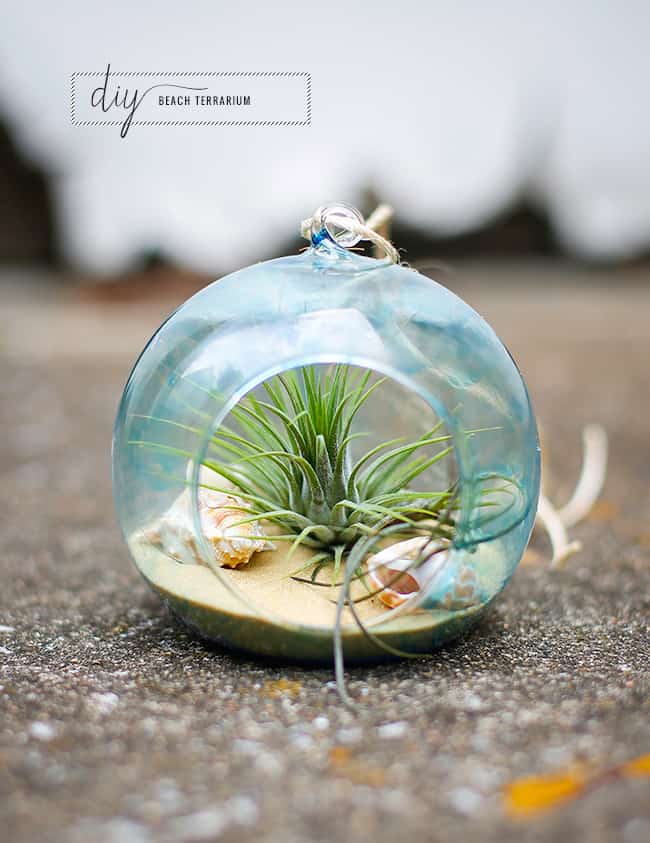 If you're coming home from a beach vacation this month with lots of cool new shells, here's a fun project to do with the kids. And honestly, kids or not, you should still make one of these because air plants are pretty much the coolest thing ever. The no soil part makes things so much easier – and less messy!
How to make a beach terrarium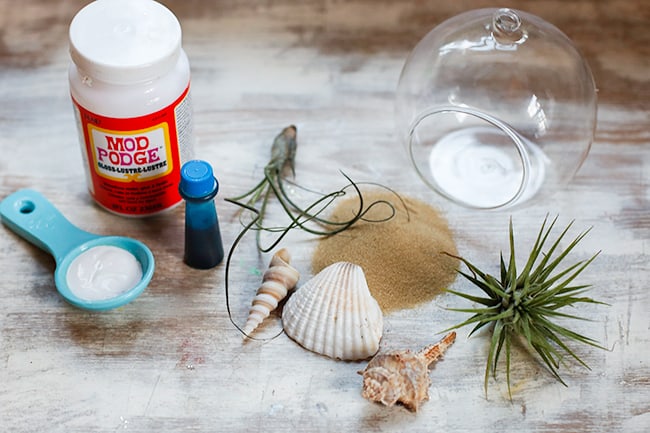 Supplies needed:
Some sort of container – I found these cool globes on clearance at Michael's.
Sand
Shells
1-2 air plants
To get the beachy blue tint, you'll need gloss Mod Podge, blue food coloring and a 1/2 tablespoon of water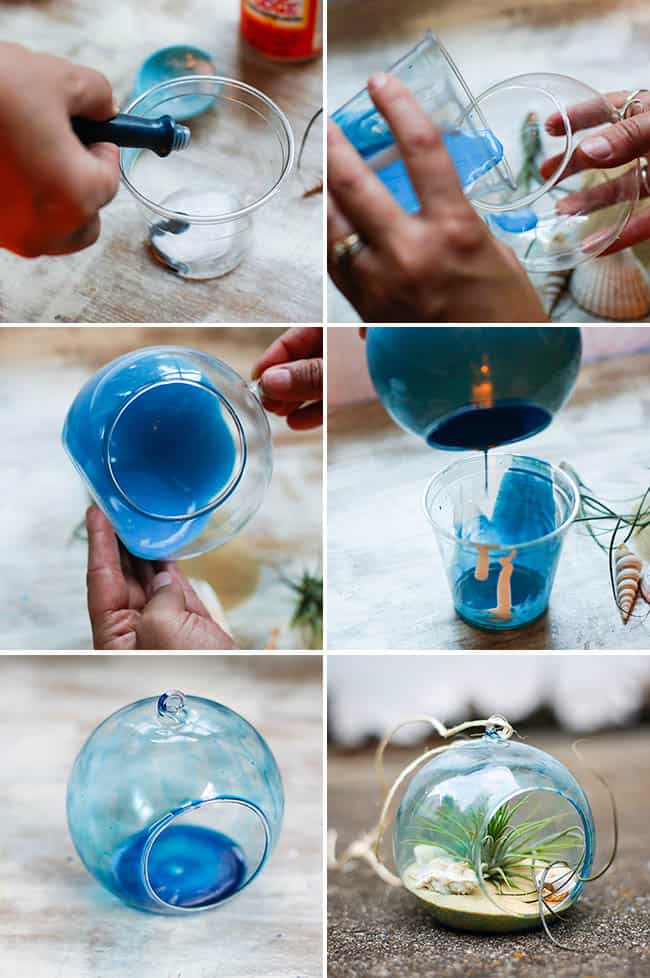 Start by combining the Mod Podge and water in a small bowl or cup. Then add 7-9 drops of blue food coloring and mix well. Note this amount works for a small container – if you have a bigger terrarium with a lot more surface area you might want to double the recipe.
Pour the mixture into the terrarium and swirl it around until the inside is completely covered. Pour out any excess liquid and wipe the edge of the rim.
Let the container dry for at least 45 minutes and then bake at 225 degrees for 1 hour.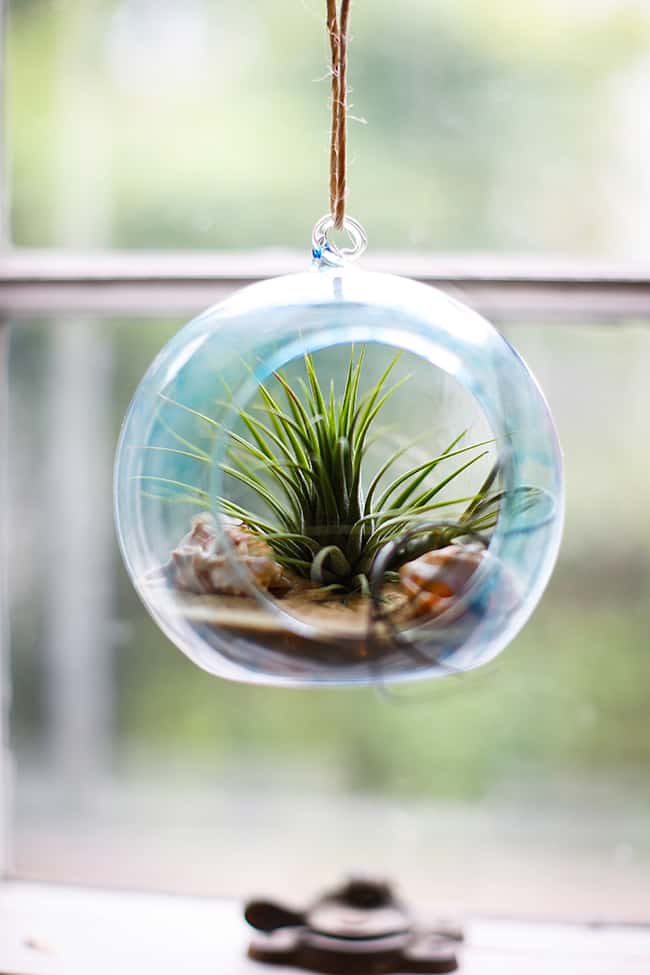 After the container has cooled, fill with a layer of sand and add the shells and air plants. I was reading today on how to care for air plants, and yes, you do have to water them. Apparently they like to be doused – even submerged – in water a couple of times a week.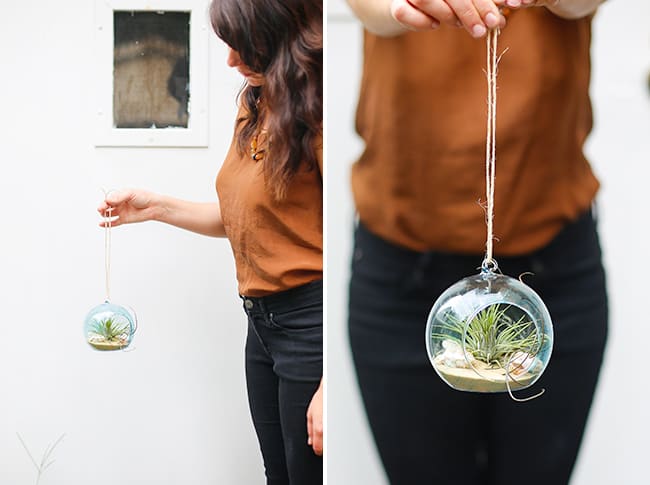 Have you made any vacation mementos? There's still time to squeeze in a trip before summer ends!
95