When in doubt, we always resort to DIY beauty gifts! We've got the classics – soap, sugar scrub – but also the finer, more surprising recipes like perfume or body conditioner. You can choose a couple of our ideas and make them in a big batch to share will all your loved ones.
Pack in WECK jars or small tins with some baker's twine and a touch of greenery, and voilà! You've reached the perfect balance between thoughtfulness and frugalness!
1 / 10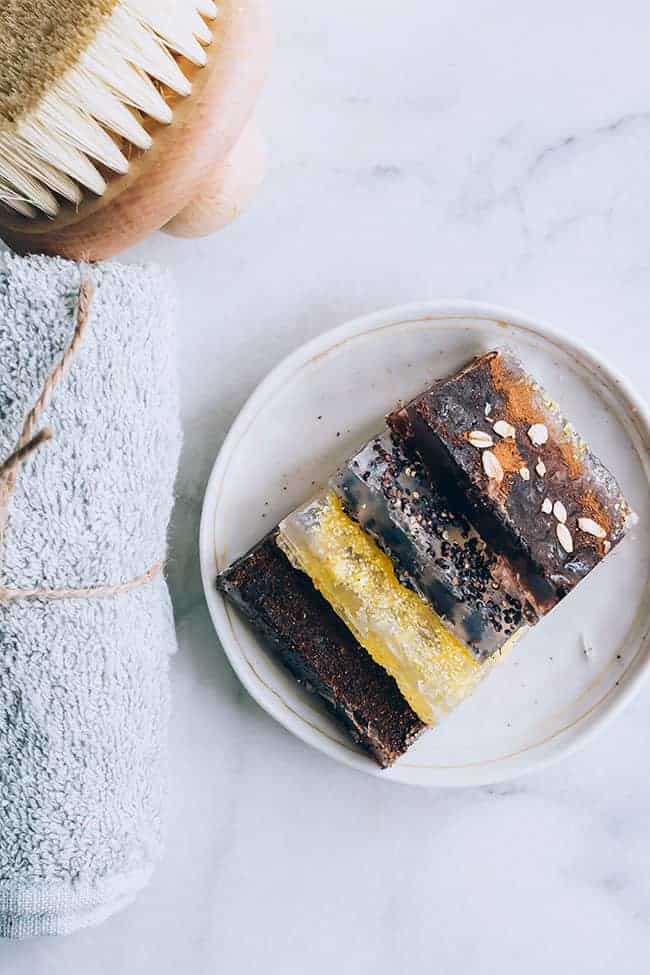 These soap bars check all the boxes that make a good gift, plus they're excellent for making in big batches when you've got a long list and no more inspiration.
1