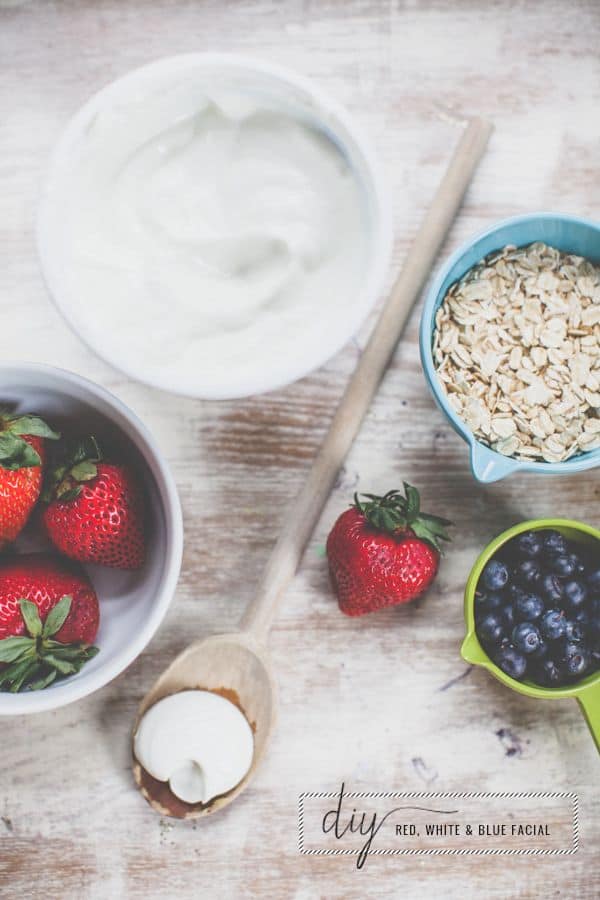 Strawberries and blueberries top my list of favorites foods (right up there with donuts!). So the short time of year when they are in season is like heaven. I wish I could say I whipped up fancy recipes or even a simple shortcake. Nope, we inhale them straight from the carton. And if there are any left over, they make the perfect food to put on your face.
Gentle Blueberry Oatmeal Cleanser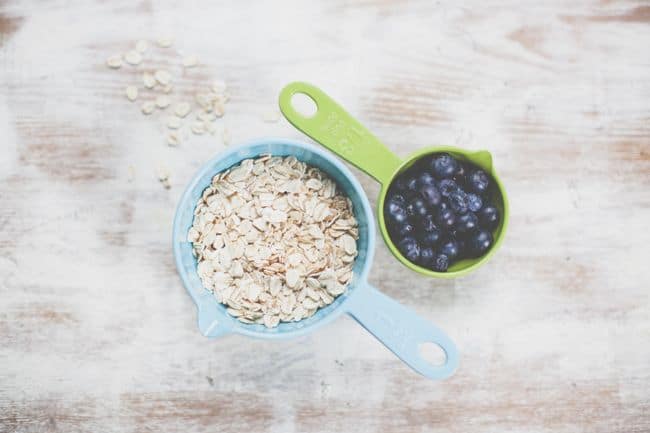 Oatmeal makes a great cleanser. Not only is it cheap and probably already in your kitchen, but it also naturally absorbs oil and gently exfoliates skin. And blueberries? Well, the Yes To folks created an entire "age refresh" product line around the nutrient powerhouses. For us gals worried about fine lines and wrinkles, blueberries are rich in antioxidents and vitamins that help eliminate free radicals that can damage skin.
To make the cleanser, combine a small handful of oatmeal and blueberries in a blender and pulse till combined and coarsely ground. The mixture will be moist from the blueberry juices but you can add a few drops of water if it's too thick. Then spend a minute or two massaging the mixture into your face. Use your fingertips and go in a circular motion, avoiding the eye area. Then rinse with warm water.
Strawberry Yogurt Mask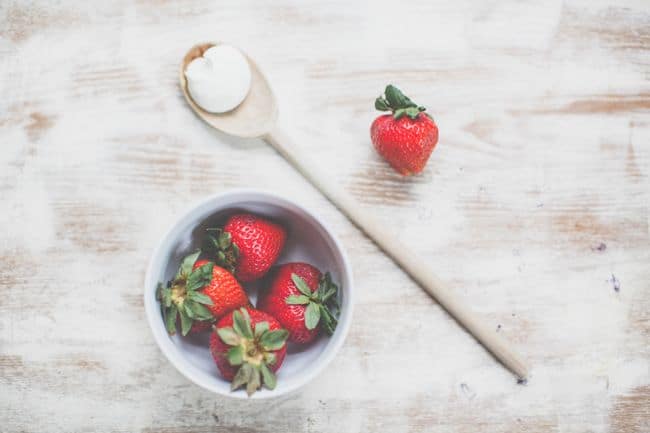 Strawberries are an awesome natural source of both salicylic and alpha hydroxy acids. I never thought acid on the face would be a good thing, but they are all the rage in face creams and serums. Apparently those little natural acids clean away lots of dead skin cells and other gunk on our faces, leaving skin brighter and clearer. That I love! And, of course, yogurt is a DIY face mask classic.
To make a strawberry yogurt mask, combine 2 mashed strawberries with 2 tablespoons of yogurt. Add a bit of honey if you want. Then apply with your hands to a freshly blueberry & oatmeal cleaned face. Let it sit for 15-20 minutes and then rinse with warm water. Finish your facial by applying a coconut oil moisturizer.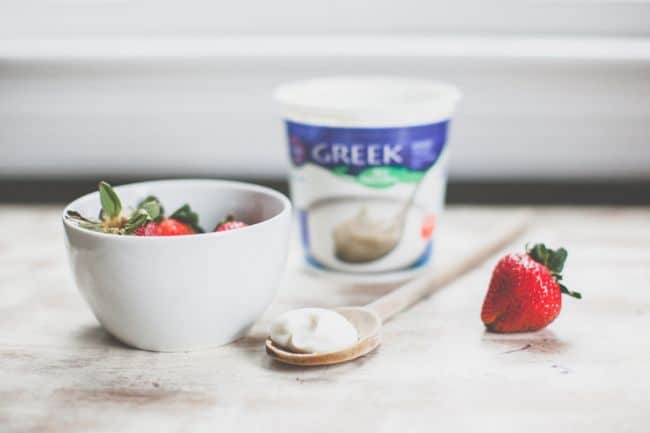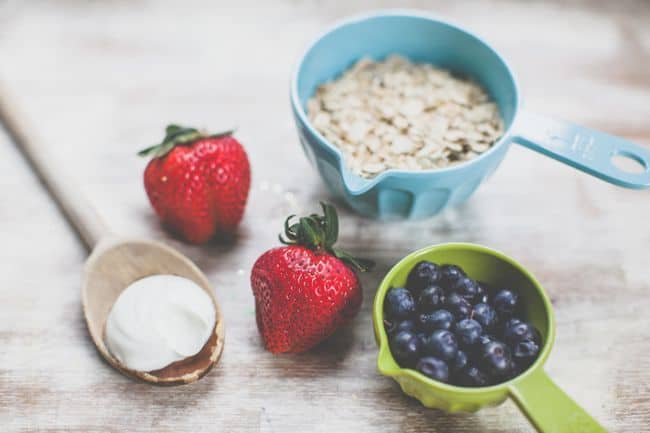 Easy, right? Now it's your patriotic duty to get younger looking skin!
3