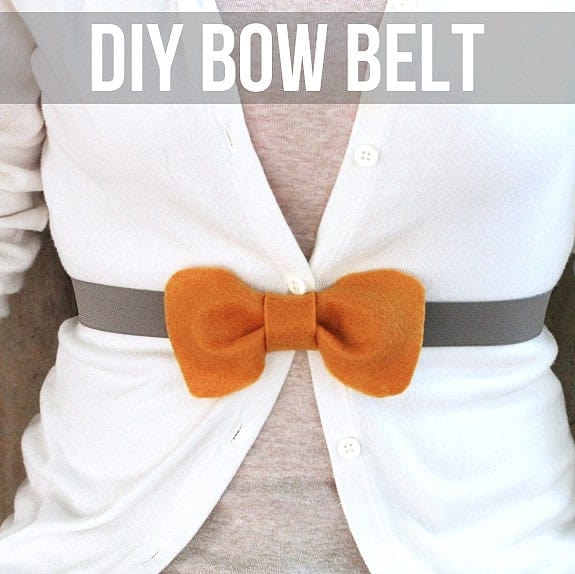 Fall is here! It's time to spruce up our wardrobes with DIY accessories. And this year, bow belts are one of the hottest accessories. Today I'll show you how to make an interchangeable bow belt so you can wear it with any outfit!
Supplies: felt (just a sheet of 35 cent craft felt), 1/2 inch elastic in any color, hot glue and a plastic ring or belt buckle.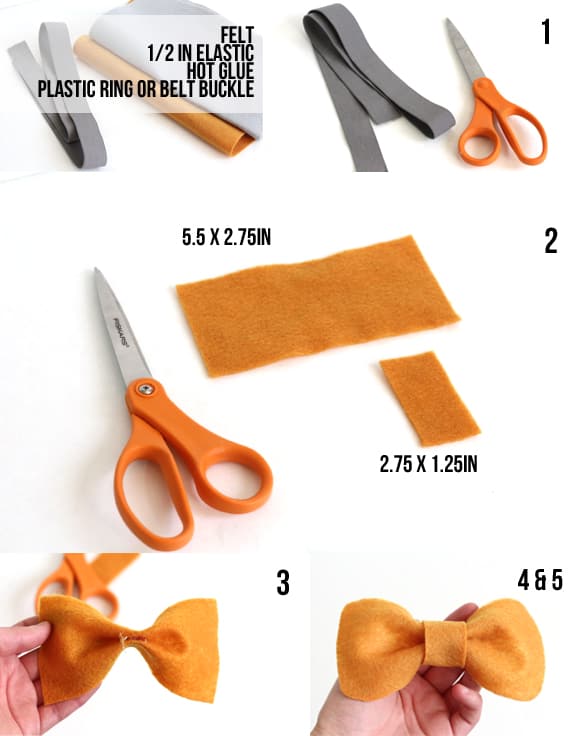 Step 1: Cut a piece of elastic the length of your waist + 1/4 inch
Step 2: Cut two pieces of felt: 5.5 x 2.75 inches and 2.75 x 1.25 inches.
Step 3: Pinch & glue the big piece of felt right in the middle. Leave a little space in the back when you do this, see Step 6.
Step 4: Glue your small piece of felt over the pinched part of the big piece.
Step 5: Optional: Round the edges of your bow. (Or leave as-is!)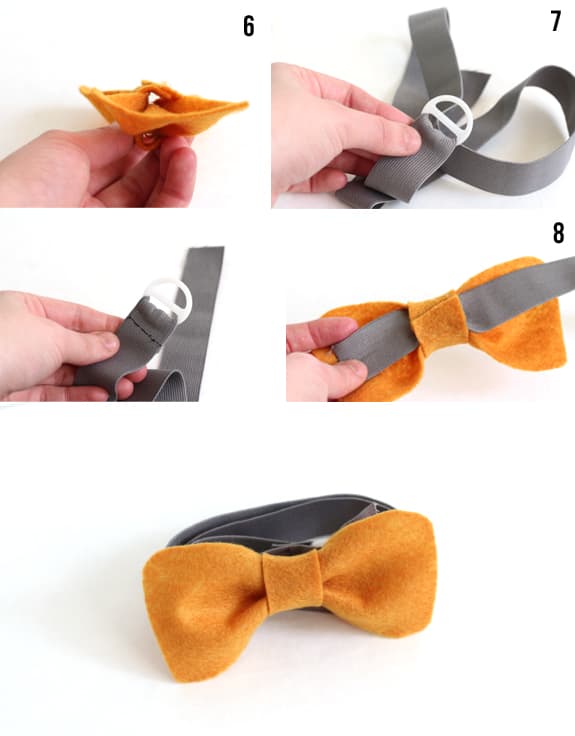 Step 6: In Step 3, you left a little wiggle room in the back. Squeeze the bow a bit to loosen that wiggle room.
Step 7: Hot glue or sew (or both, as I did) one end of the elastic around a plastic ring. I found these little 80s belt buckles at a thrift store.
Step 8: Slide your bow onto the elastic. You can make several bows and switch them out!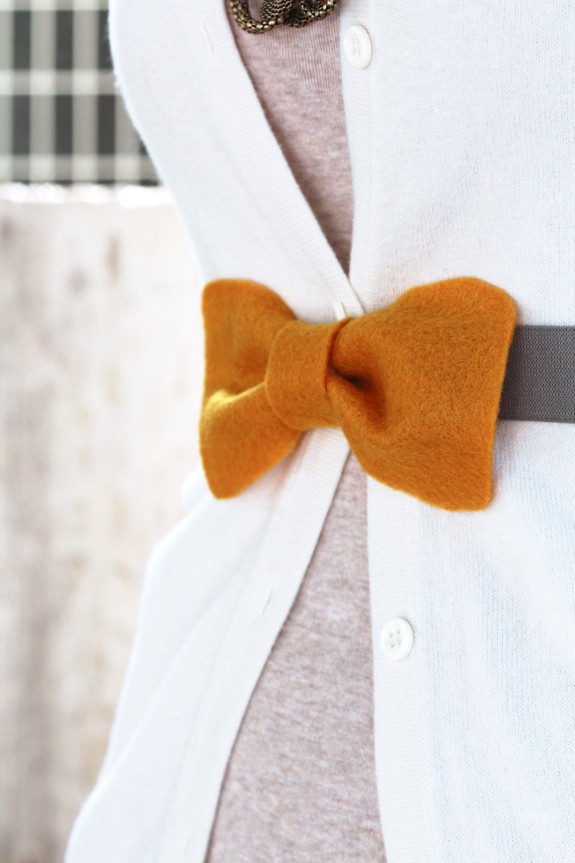 Put your belt on and slide the other end of the elastic through your plastic ring. You're done! Perfect fall accessory.
What color bow would you make?
3