It seems like carbonated clay masks are on all the big beauty blogs these days. What started off as a fad Korean beauty product has recently taken the internet by storm because it's almost as hilarious as it is effective (almost).
Most store-bought bubble masks use carbonic acid, which automatically fizzes when it comes in contact with the oils on your face, to create a foamy, cloud-like effect. Not only is it said to exfoliate your skin and help remove blackheads, but it's sure to make you crack up every time you use it.
Instead of carbonic acid, this DIY carbonated bubble mask uses citric acid to get the same fizzy tingle. And while looks may be deceiving (i.e., your face may not puff up like a cloud) you'll still benefit from the delightfully effervescent effect and walk away with fresh, clear skin.
DIY Carbonated Clay Mask
Bentonite clay face masks have been around for ages. Because bentonite clay is loaded with minerals and is highly absorptive, it draws excess oil, impurities, and blackheads from the pores while nourishing skin at the same time. And when used regularly, bentonite clay leaves skin soft, exfoliated, and clean.
Does the mask fizz?
But what makes this clay mask so different is the addition of citric acid and baking soda. On its own, citric acid helps remove dead skin cells and exfoliate skin while baking soda helps soften skin and give you a fresh glow.
But only when you combine the two does the magic happen. Mixing baking soda and citric acid with water sets off the same chemical reaction that makes bath bombs fizzy–only this time it's on your face.
And I'd be lying if I said this mask doesn't feel exactly like you'd expect a bath bomb on your face to feel. You'll be laughing while you use it, for sure.
Not only does this homemade bubble mask massage skin, but it helps remove excess oil and tighten pores, leaving your with a fresh clean face. Toss in a few extra botanical ingredients like rosewater to help reduce redness and irritation and honey to decrease the appearances of scars and increase tissue regeneration to give skin an added boost. And your tired skin will look beautifully refreshed in no time.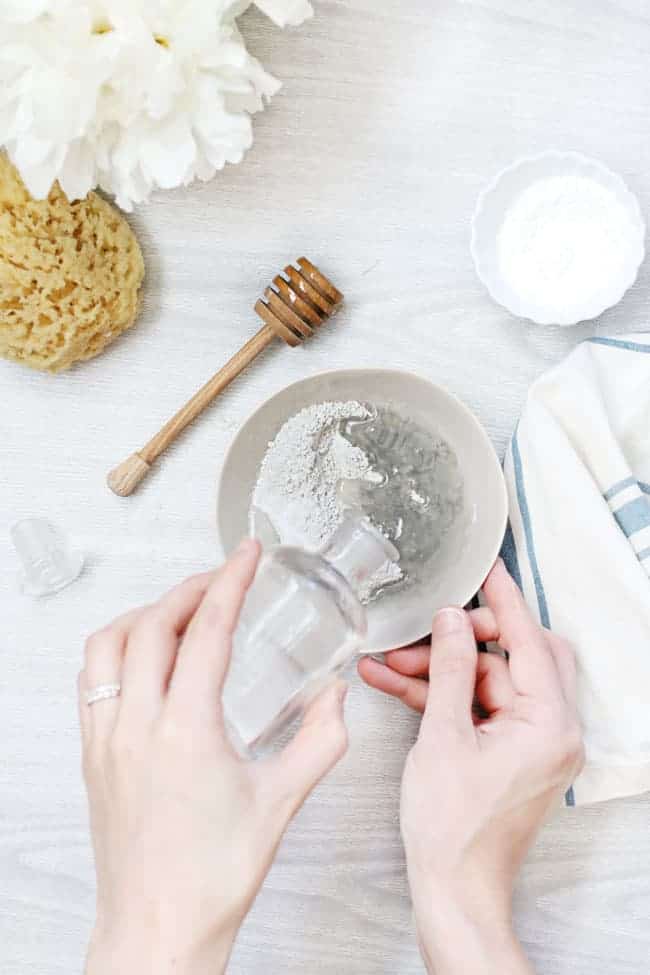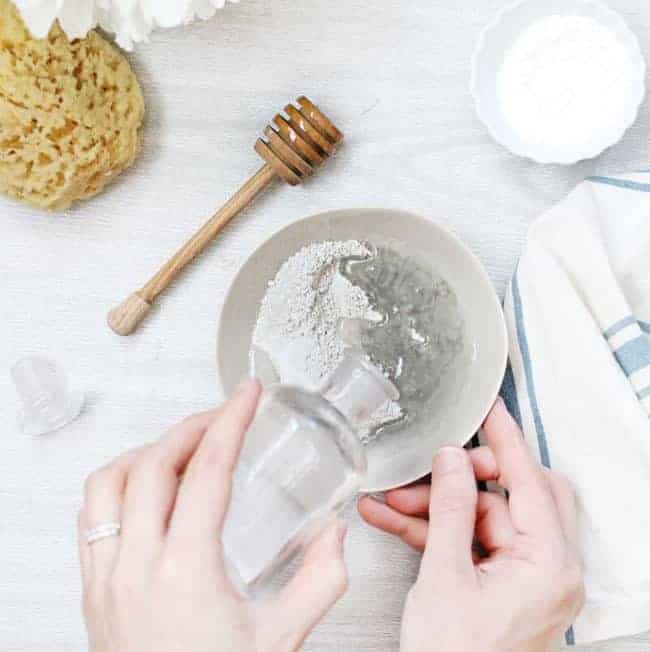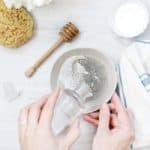 Print
DIY Carbonated Clay Mask
We hacked the bubble clay mask! Our DIY carbonated clay mask gives you a deep clean and smooth skin, just like the store-bought version.
Instructions
Combine the clay, baking soda and citric acid in a small bowl and stir (for extra detox power, you can add the activated charcoal and matcha powder now too). Add the glycerin and honey. Stir again.

At the last minute, add the rosewater and stir quickly. It's going to start to fizz so you want to work fast!
Notes
To use, use your fingers to apply the mask to your face and neck. Let sit for 5 minutes then use a warm washcloth to gently massage the mask into skin. Rinse your face and pat dry.
149