Today I'm sharing one of my favorite projects from my book Essential Glow. It features cedarwood essential oil, an oil that's long been used as an incense and perfume.
One of the oldest known oils, cedarwood essential oil is steam-distilled from the wood of the hardy and long-lived trees that have come to symbolize abundance, wisdom and majesty. Atlas cedarwood oil comes from the tree native to the Atlas mountains of Algeria and Morocco. Don't confuse other types of cedarwood oils, including cedarwood 'Virginian' that is actually sourced from juniper trees.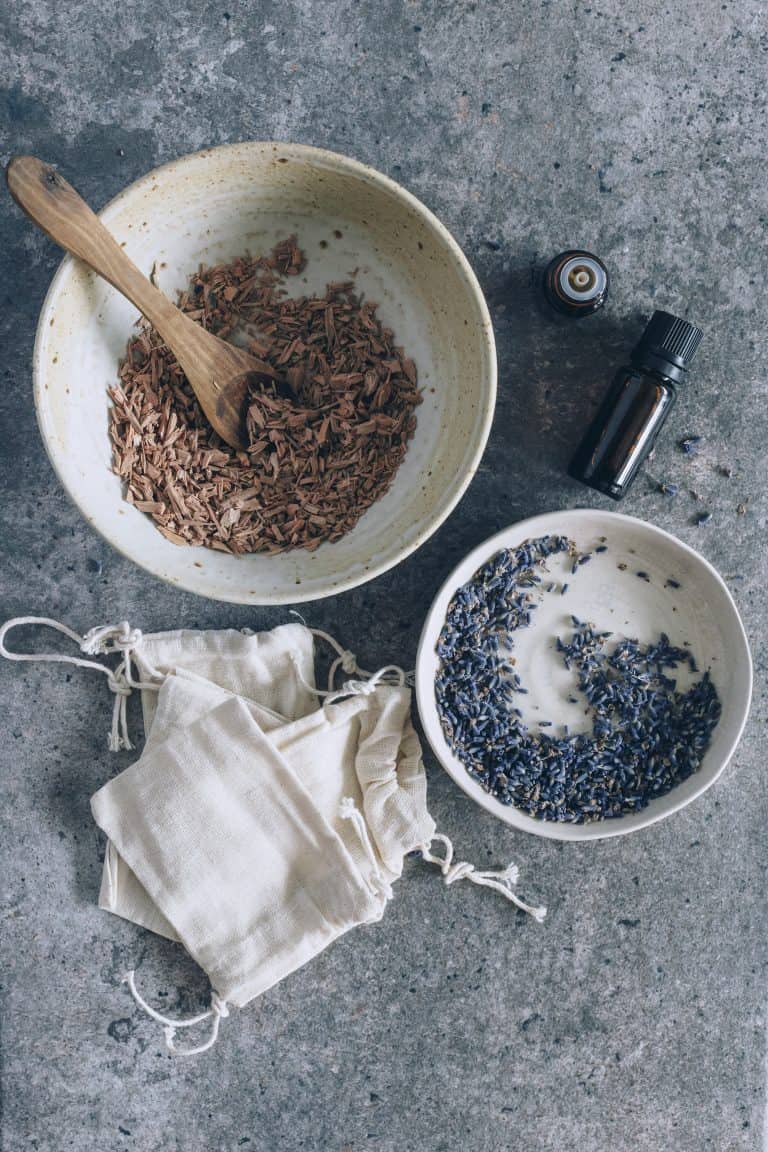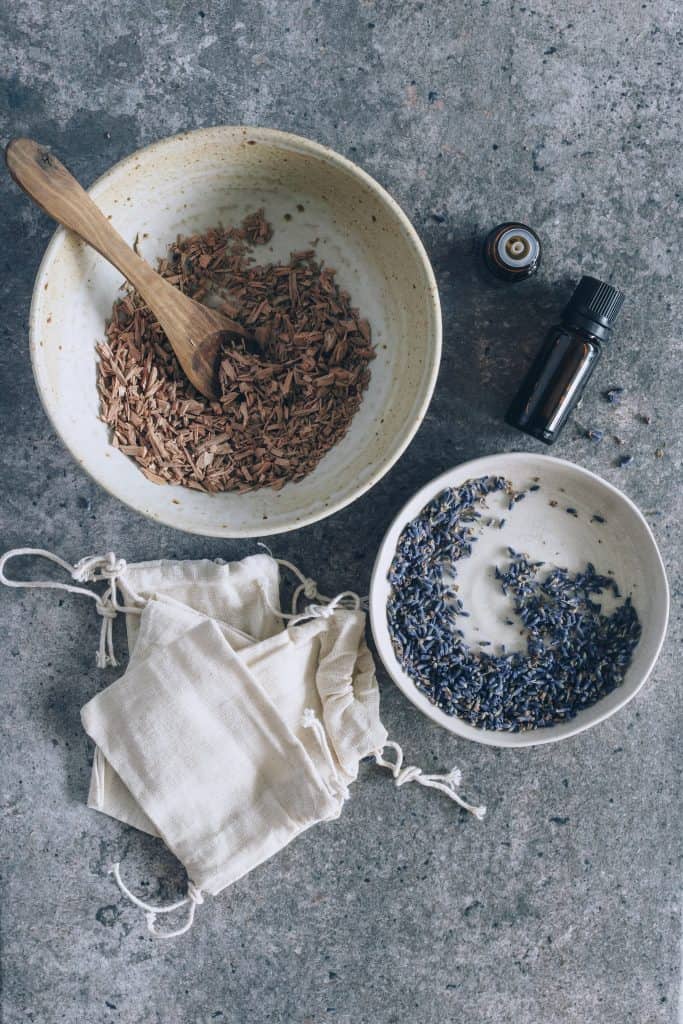 Atlas Cedarwood has an earthy, woodsy and sweet scent. It's often used in fragrance blends for its strengthening and balancing effects. Its warm aroma stabilizes emotions – with the bonus of deterring pests like moths and mosquitoes. If you've ever walked into a cedarwood closet, you know how good it smells.
Atlas cedarwood essential oil can help guard your closet against moths and other insects. So ditch the nasty-smelling (and possibly carcinogenic) mothballs and replace them with naturally repellent DIY sachets.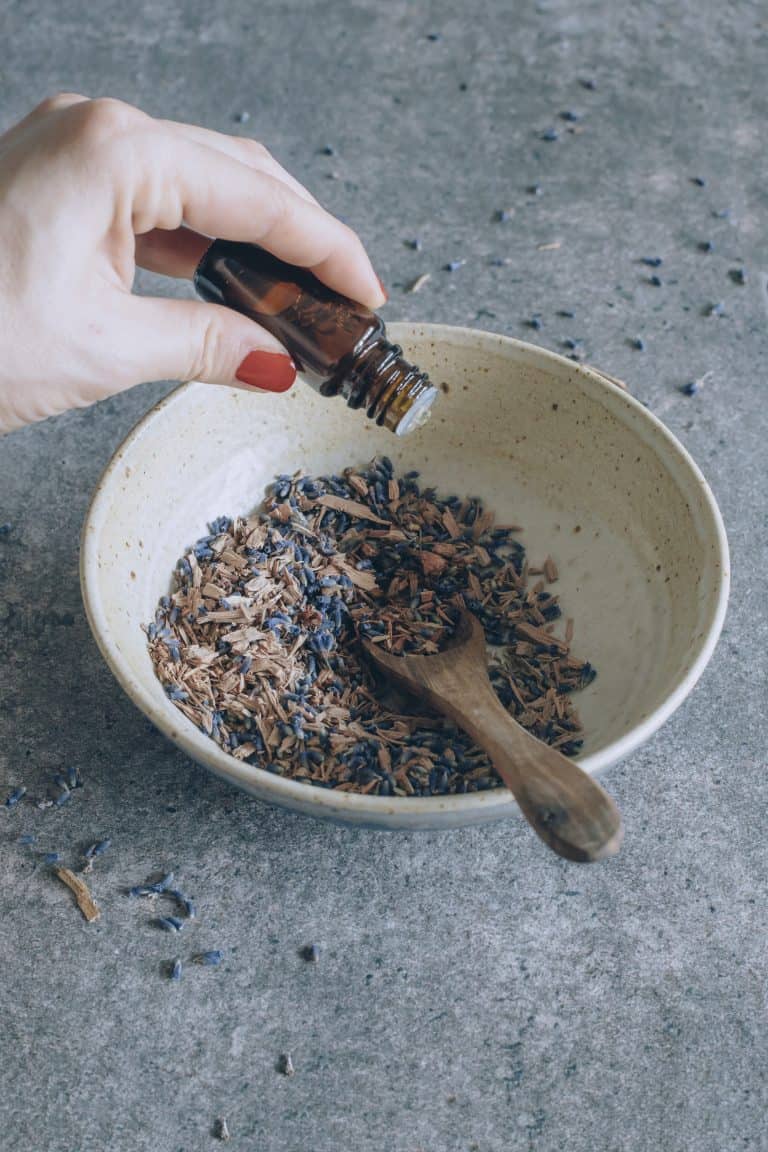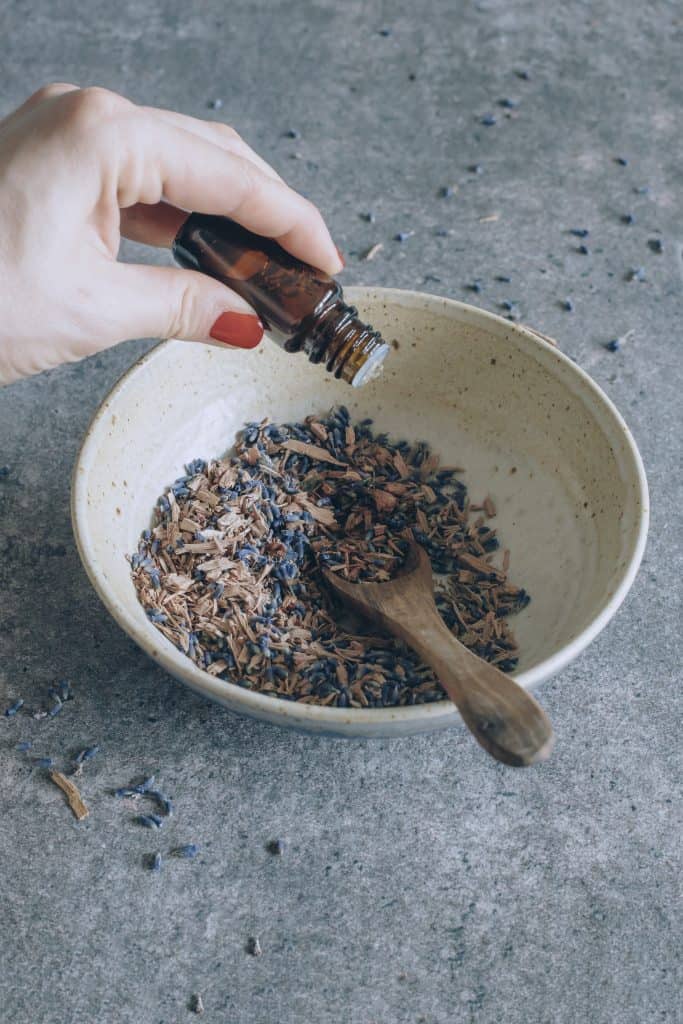 How to make cedarwood sachets
Cedarwood chips are naturally fragrant as well. Here they're paired with lavender for a floral note. These bags smell so good you might want to leave some out in a bowl for potpourri. It gives the room a warm, woodsy scent.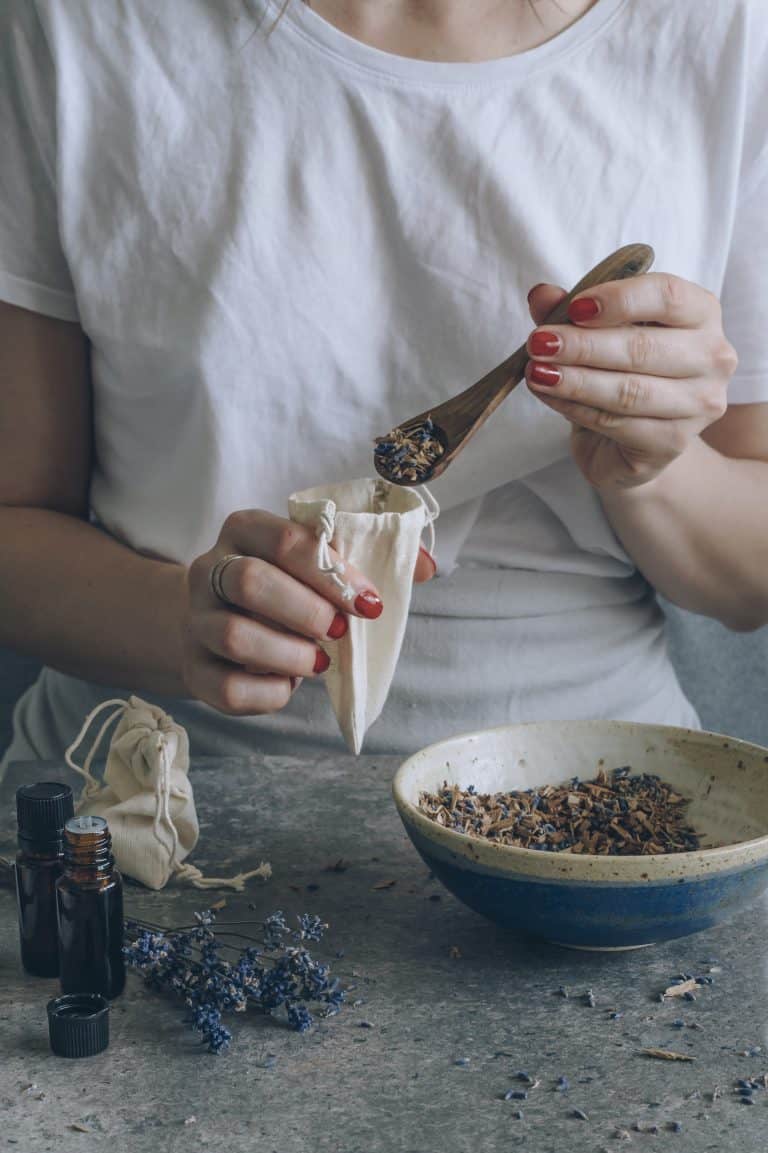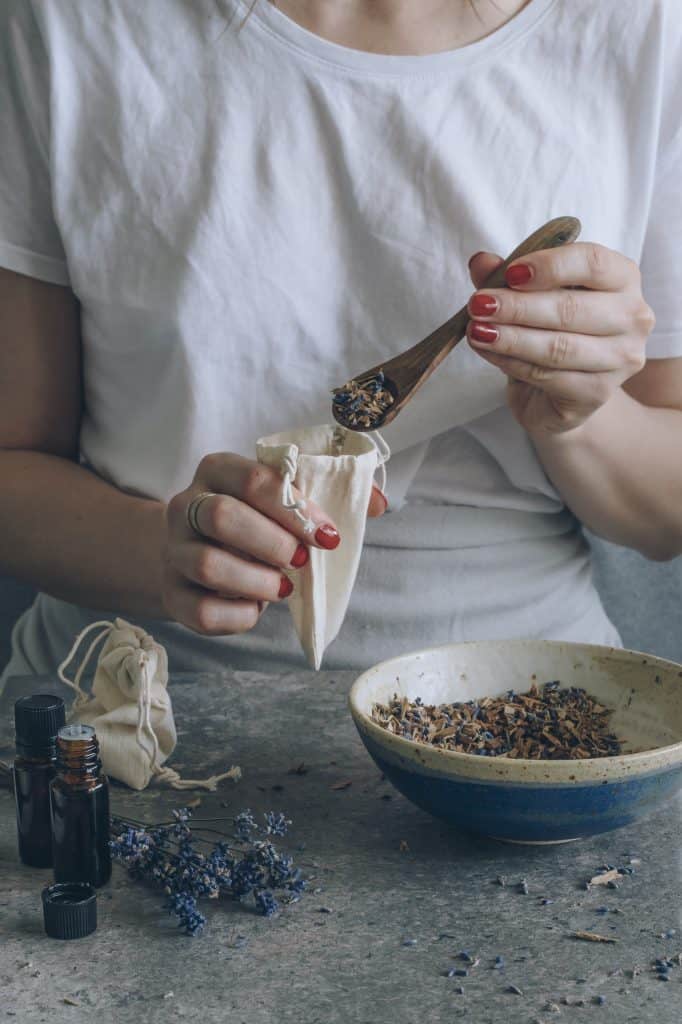 In a large mixing bowl, combine the cedarwood shavings and dried lavender. Add the Atlas cedarwood and lavender essential oils, and mix together.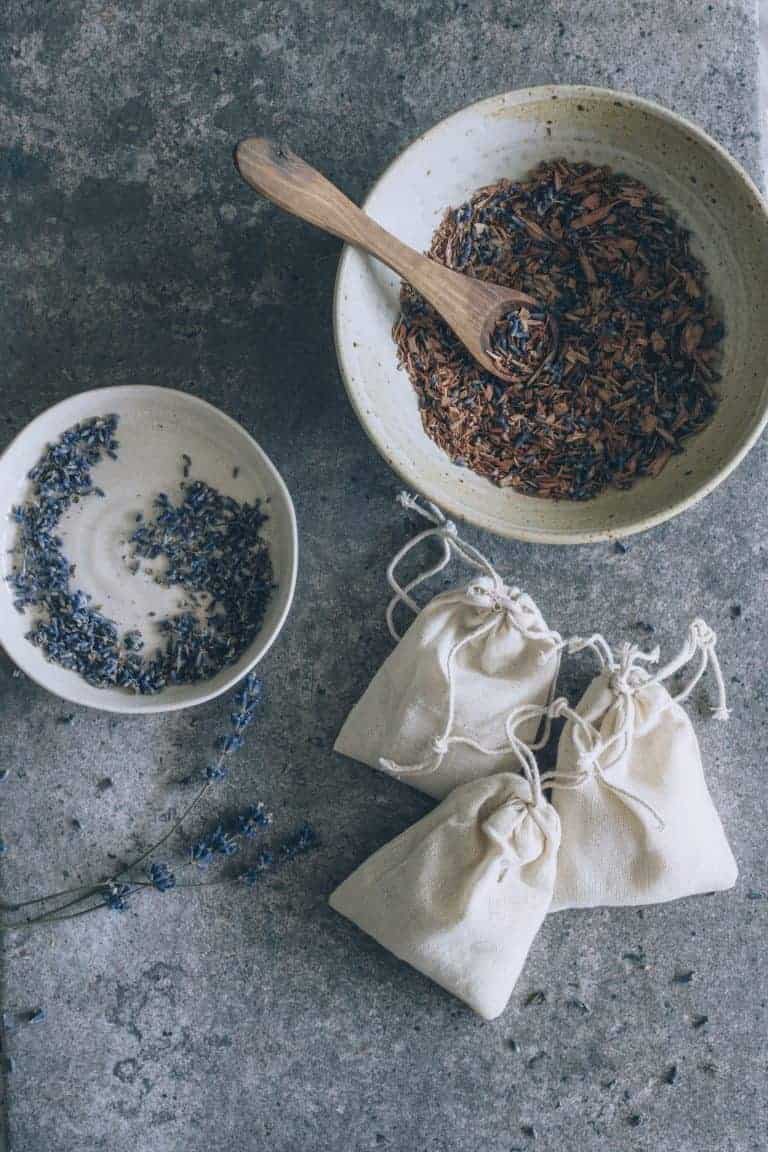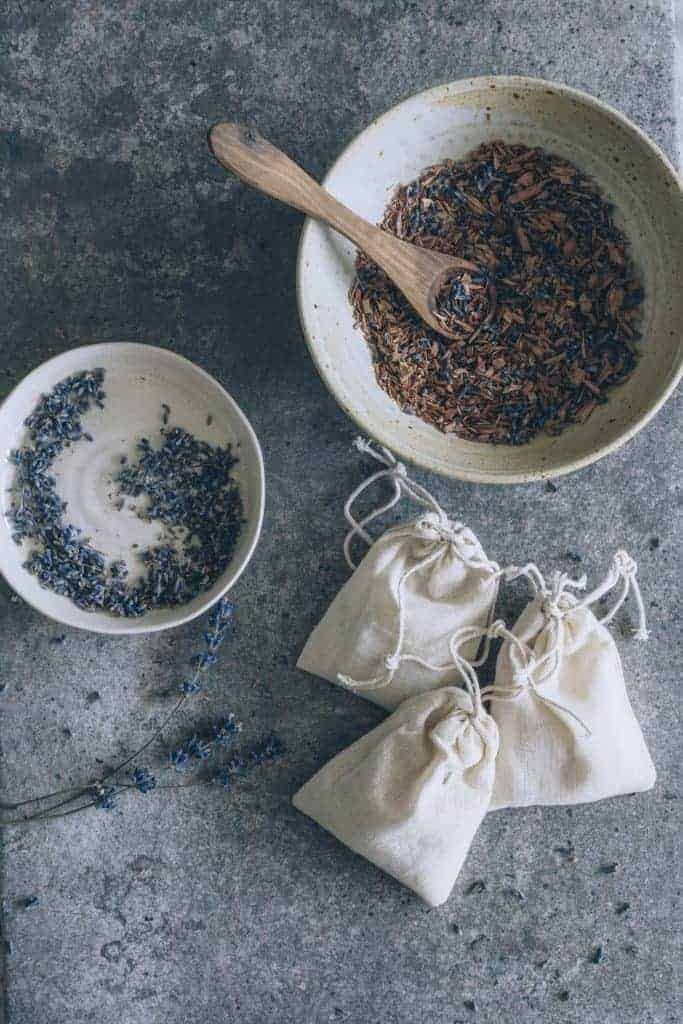 Pour in the herbs, tie the sachet shut, and tuck it into closets and drawers for a fresh, forest-y aroma. Your wool sweaters will thank you!
If the scent starts to run out, simply open up the sachets and add more of the essential oils.
You can easily give these as gifts! We've got more home gift ideas right here as well as our favorite beauty gifts and homemade food gifts.
Find this and more recipes in Essential Glow. Photos by Ana Stanciu
View this post on Instagram
45