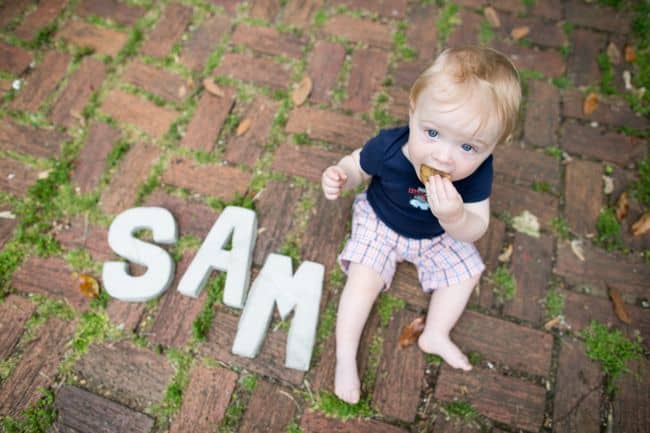 Guess who is turning one this month? It's crazy how fast the year has gone by! And I swear he gets cuter every day. While I was planting in letters and attempting to make cement shapes it occurred to me – maybe these two should go together!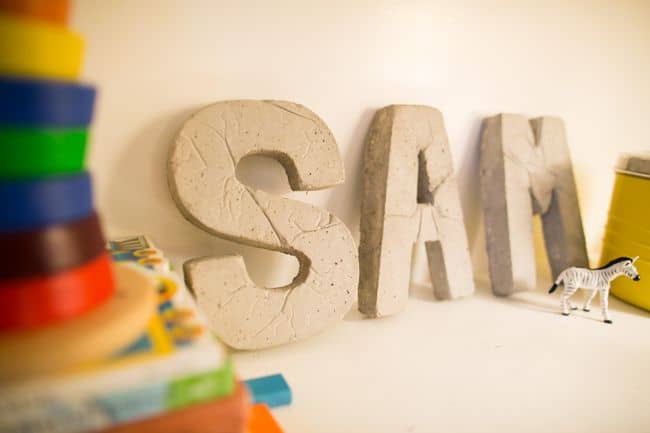 And I love how they turned out! We used wax paper to create a bit of texture on the bottom. And it helps that he has a short name – I don't think I have it in me to do one for Caroline. :)
Supplies needed:

Step 1: Cover your work area with newspaper or cardboard. Then cut open the top of your letter shape. You want the bottom of the letter to face outward so you might have to flip it over before cutting.
Step 2: Roughly line the bottom of the letter with wax paper. This gives it a nice texture and also slows down the dry time so you have more time to smooth the top.
Step 3: Mix cement in a bucket and fill the letters to overflowing. Then, using a trowel, smooth the top. If you don't have one then just use a knife or other tool to smooth.
Step 4: Lay wax paper on top and let the cement dry.
Step 5: Peel off the cardboard and wax paper and you're good to go!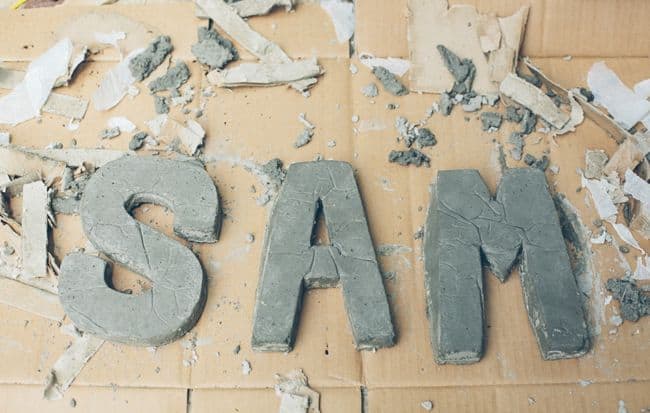 I'm still trying to decide if I should paint them. But I kind of like their rough look.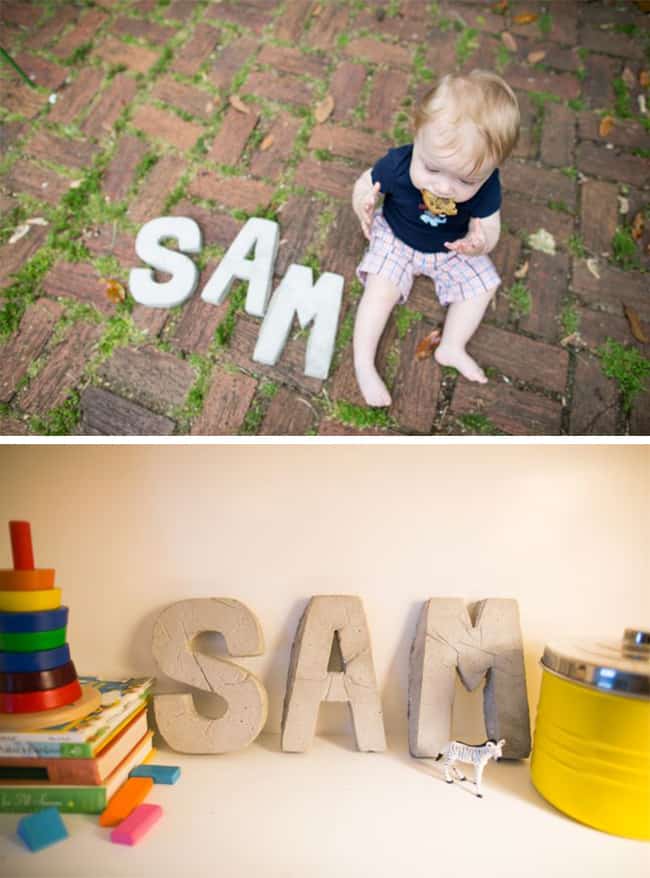 Now I just have to get started on planning a birthday party. This may be heresy, but I don't really believe in elaborate parties for one-year-olds. But that's a whole other post! Have a great weekend! And let me know if you try working with cement!
92