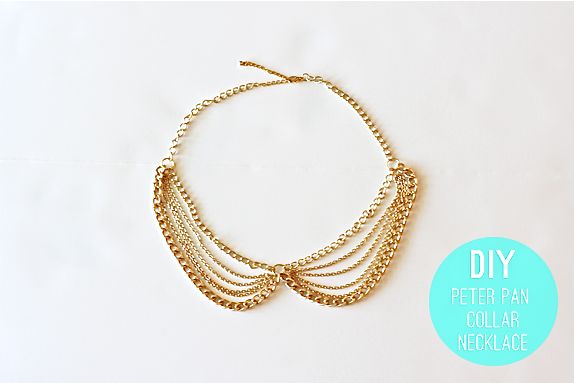 Peter Pan collars are everywhere right now and with some gold chain you can easily make a DIY chain collar necklace for yourself. I used gold chain but you can use whatever size chain you have and/or mix and match different metals to create different looks.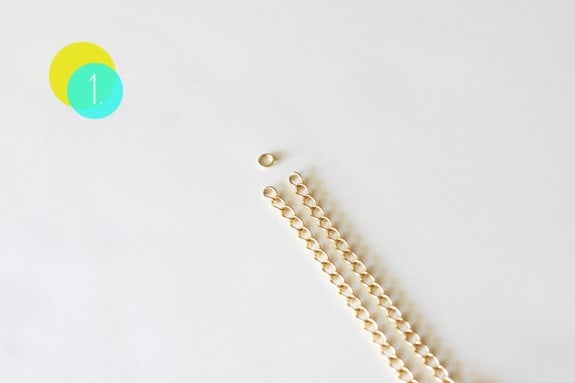 Step 1: Cut two pieces of chain the length you would like your necklace. Mine was 18 inches so each piece was 9 inches long. Add a jump ring to one end of each chain to join them together. This will become the middle of your necklace.
Step 2: Attach another jump ring on one of the chain links about 4-5 inches from the end. Do the same for the other side.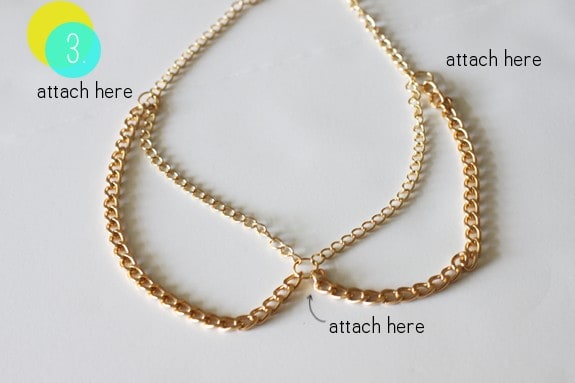 Step 3: Cut two more pieces of chain (these will be the collar pieces to your necklace) and attach on the the middle jump ring and on the two jump rings you just added in the previous step.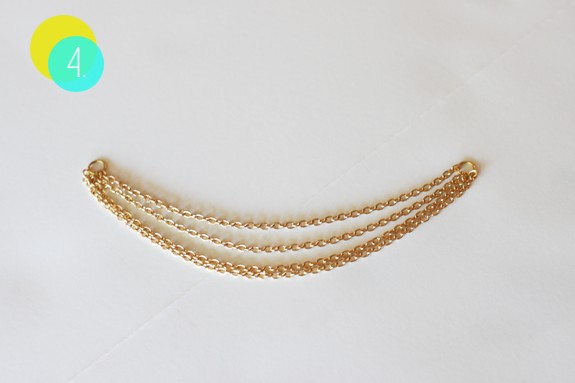 Step 4: Cut 4 individual pieces of chain with each piece gradually longer the the other. For example the first piece I cut was 4.75 inches, the next was about 5.25 inches, the next was 5.75 inches, and then the last was 6.25 inches. Attach them to two new jump rings with the shortest piece on top and the longest piece on bottom. Repeat this step for the other side.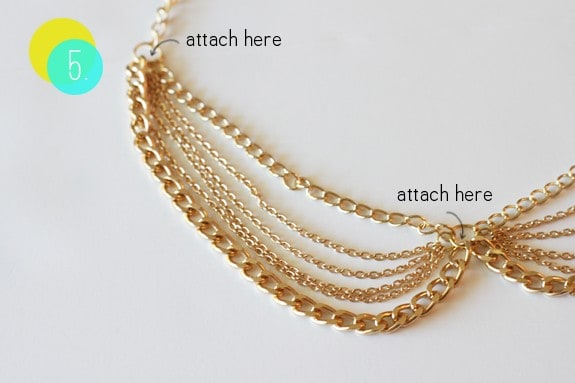 Step 5: Attach both sets of 4 to your necklace by attaching to the middle jump ring and the outside ring. Just make sure you attach it between the two chains on the necklace.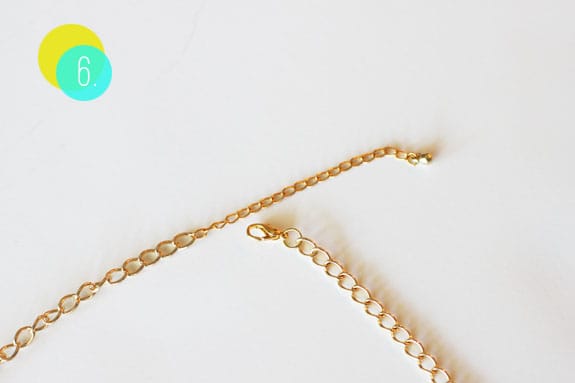 Step 6: Finish the necklace by attaching a 2.5 inch chain extender and clasp to the necklace ends.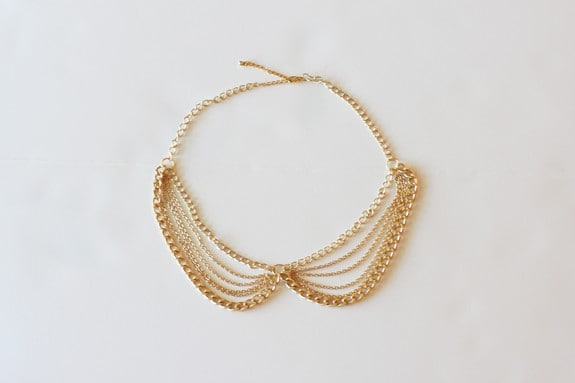 And you're finished! What do you think? Let me know if you make one for yourself!
1