A messy bun and a big Chanel pearl – how gorgeous are these gals from the Spring 2013 Chanel show? Karl Lagerfeld's hairstylist wanted a look that was easy, "like the girls did it themselves." So I figured it couldn't be that hard to DIY our own version, right?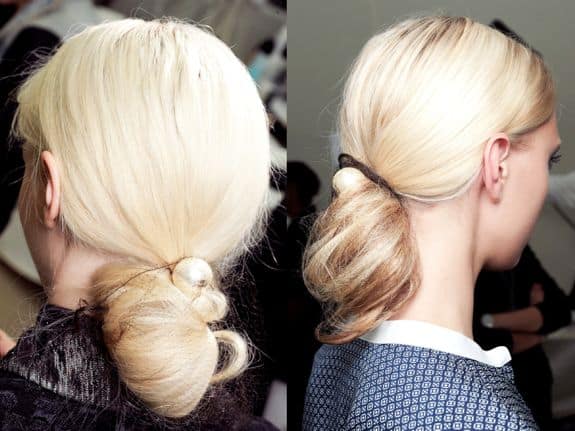 I tried out the holiday 'do on my long-haired friend Chloe (last seen here) and it turns out that it is, in fact, pretty easy!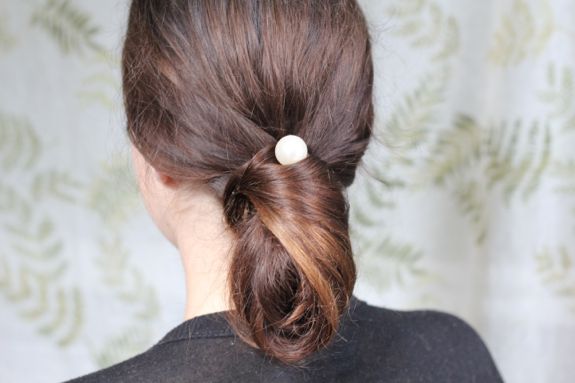 DIY Chanel Pearl Bobby Pins
For the bobby pins, you will need:
Big pearls. I searched Hobby Lobby for the biggest I could find.
1 strand of cream embroidery floss. Cut about to about 8 inches per bobby pin.
Bobby pins. I'm a fan of the old fashioned Goody ones.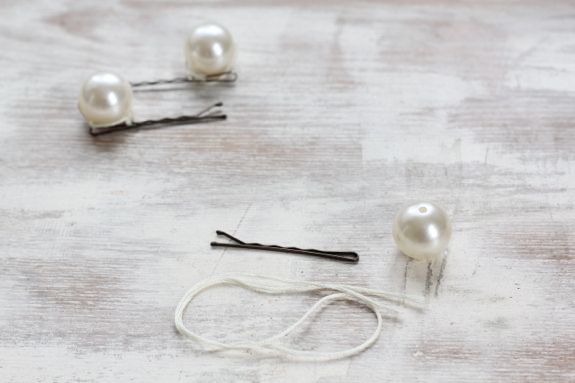 First, with the floss, tie a knot at the base of the bobby pin. The knot should be roughly in the center of the floss so that you have some length on each end.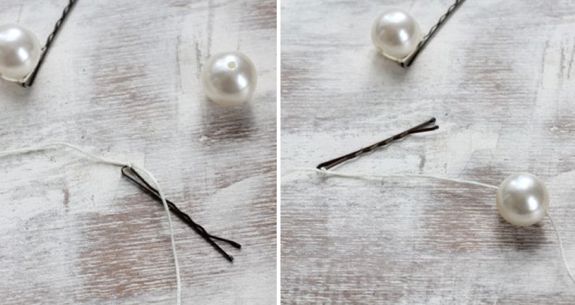 Then string the pearl onto one side of the floss. Take the two ends of the floss and tie another knot at the base of the pearl. Now the pearl should be secure to the bobby pin, but it will still bobble around.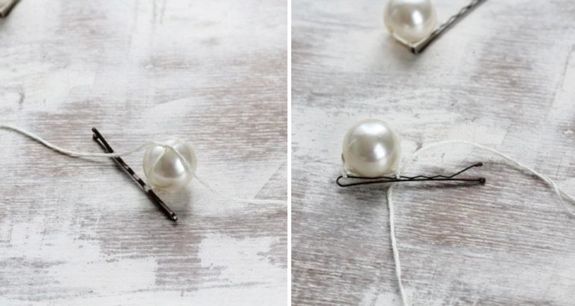 To keep it from moving around, tie another knot onto the bobby pin on the other side of the pearl. This will anchor the pearl and keep it from moving around. Snip the threads and you're done!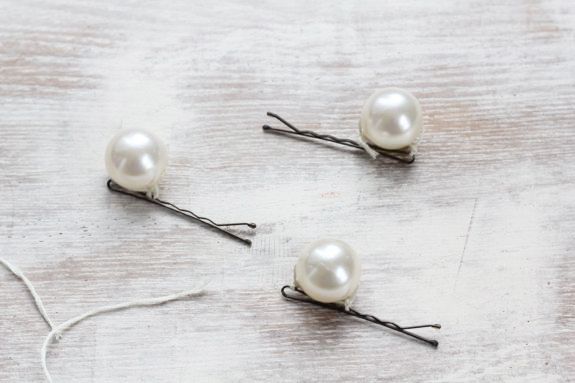 Now for the hair!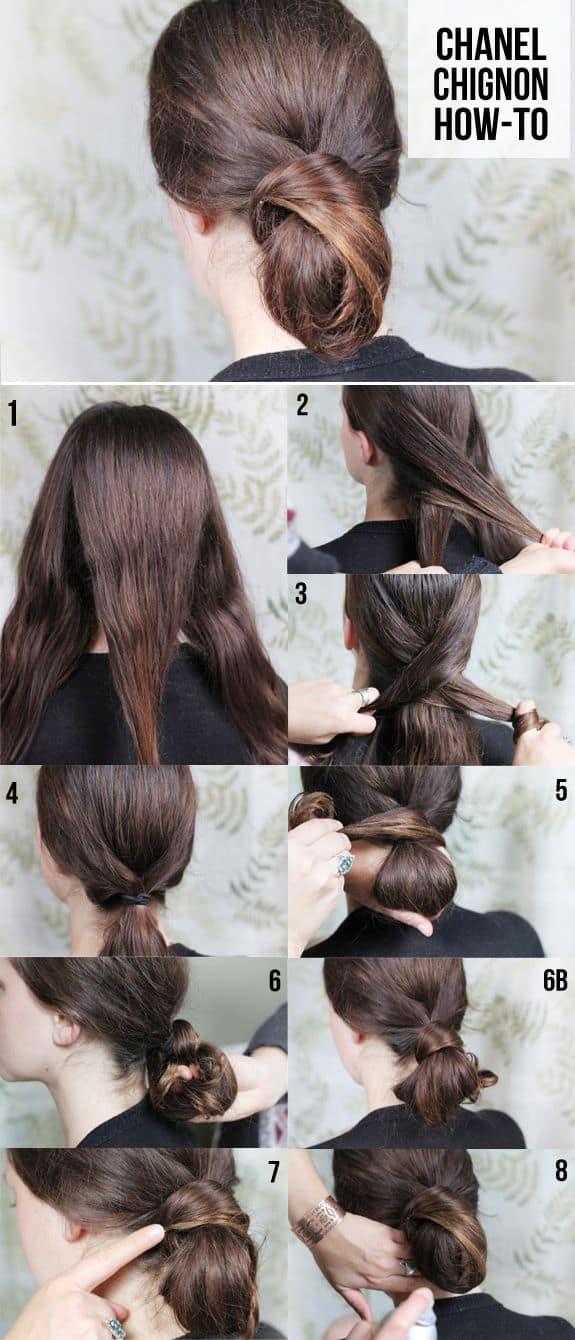 Part your hair into thirds and really make it sleek with pomade. Cross the outer two pieces and put hair into a low ponytail at the base of the neck. Tuck the ponytail under and wrap the tail around the top and pull it through. Wrap the ends back around the hair and bobby pin in place. The look is definitely messy so don't stress if sections are falling out. Hairspray the whole thing and stick a big pearl bobby pin in at the base.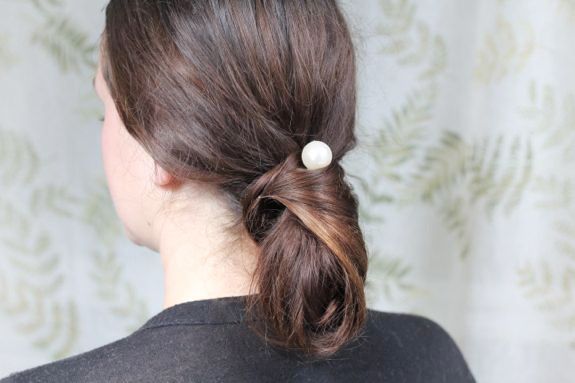 Voila! What's your favorite holiday hairdo? I'm going to share a couple of my favorite short hair looks next week!
6