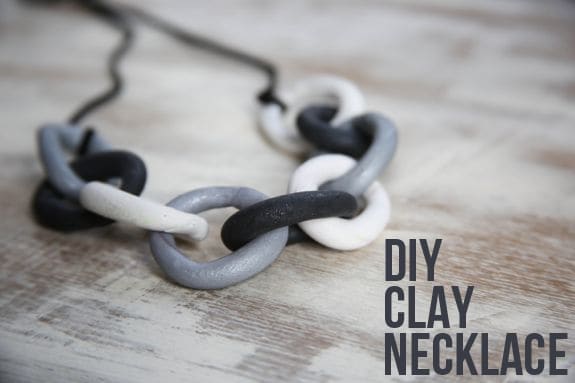 Don't you love that feeling when you come upon a really expensive necklace that you can easily make yourself? Lots of times I see cool necklaces that are way beyond my skills so when I find something simple, colorful & cute that I can recreate I do a little internal happy dance. Please tell me I'm not the only one making a fool of myself at Michaels? Anyone?
Anyway, a similar necklace was calling my name. So I bought a colorful pack of clay and had a fun afternoon of crafting with Caroline - we made another necklace that I'll show you soon! Read on for full instructions.
Clay Chain Necklace Instructions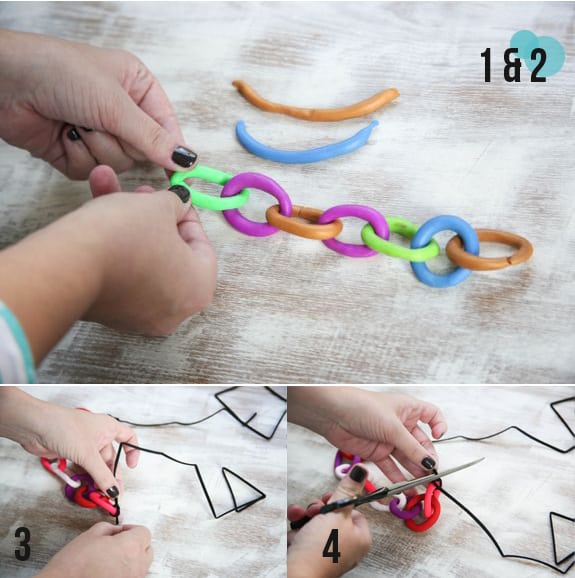 Step 1: Work the clay in your hand until it loosens up. Then take a small piece and roll in out into a snake. (This is the part that kids love.)
Step 2: Decide your color combination. I used 3 colors for the black & white necklace and 4 colors for the more colorful versions. Shape into a chain with 9 links and bake according to directions.
Step 3: When it has cooled off just knot leather cord to each end and add a dab of glue.
Step 4: Cut the ends off the cord and tie the ends around your neck. So easy, right?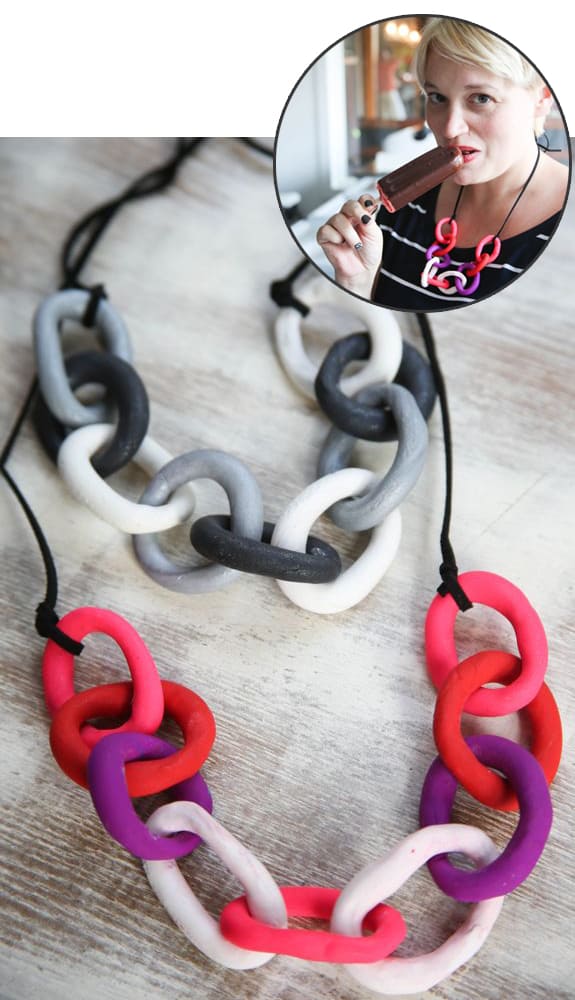 I actually made clay link bracelets awhile back but found it a bit challenging to get them on and off. But you could easily wear this on your arm and use the cord as a closure (why didn't I think of that sooner?!)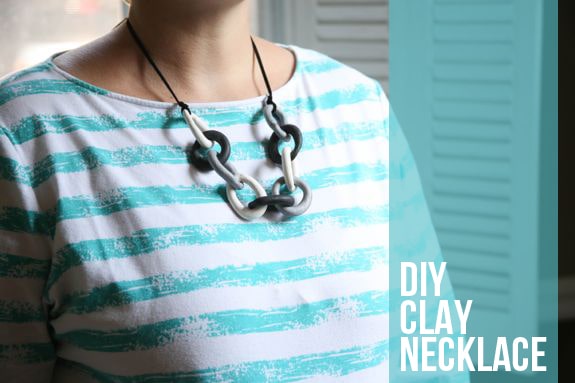 21