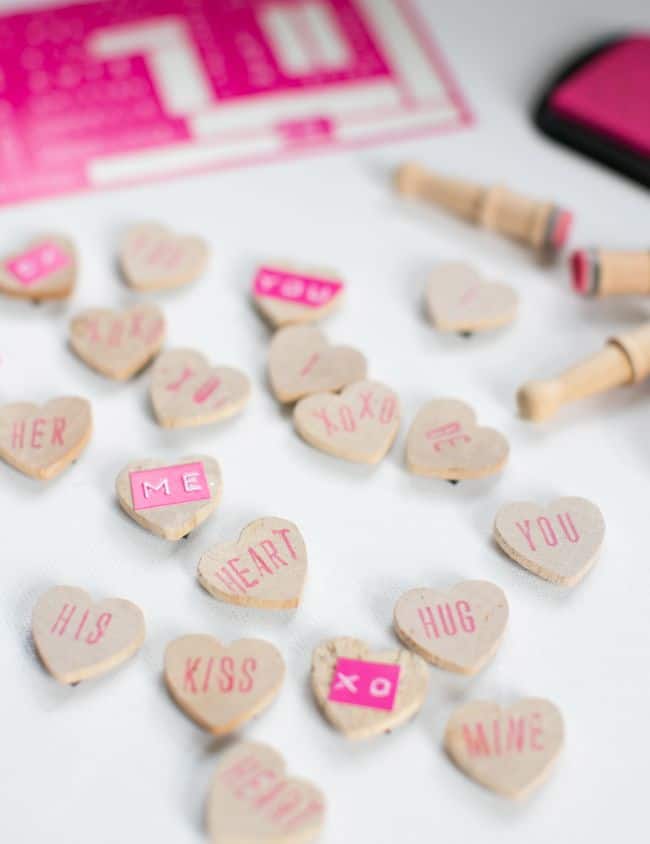 I've decided that Friday posts should include some kind of engaging for kids and easy for mom activity. Because weekends are tough. Those two days can seem like the longest days of the year, especially when the temps are subzero and we're cooped up inside all day. And also because one of my goals for the year is to make time with the kids more enjoyable. To inject a little fun into our feed/poop/sleep continuum. So bring on the hearts for Valentine's Day!
Stickers, stamps and sugar are surefire ways to get kids excited about a craft (bonus points if its pink). That's why these magnet Valentines are based on our favorite conversation heart candies. And not to spoil the fun with education, but stamping out words is also a great way to practice spelling and reading.
Supplies needed
Alphabet stamps
Pink ink pad
Adhesive magnetic tape
Stickers (optional)
Paper and washi tape if you want to make Valentine's cards
Instructions
Step 1
Stamp out your messages on the wooden hearts. Short phrases like 'XOXO' or 'Love' worked best. If using stickers then cut them down to fit the space.
Step 2
Cut a small piece of magnetic tape and apply to the back of the heart. Some of ours didn't stick that well so we secured it with a bit of hot glue.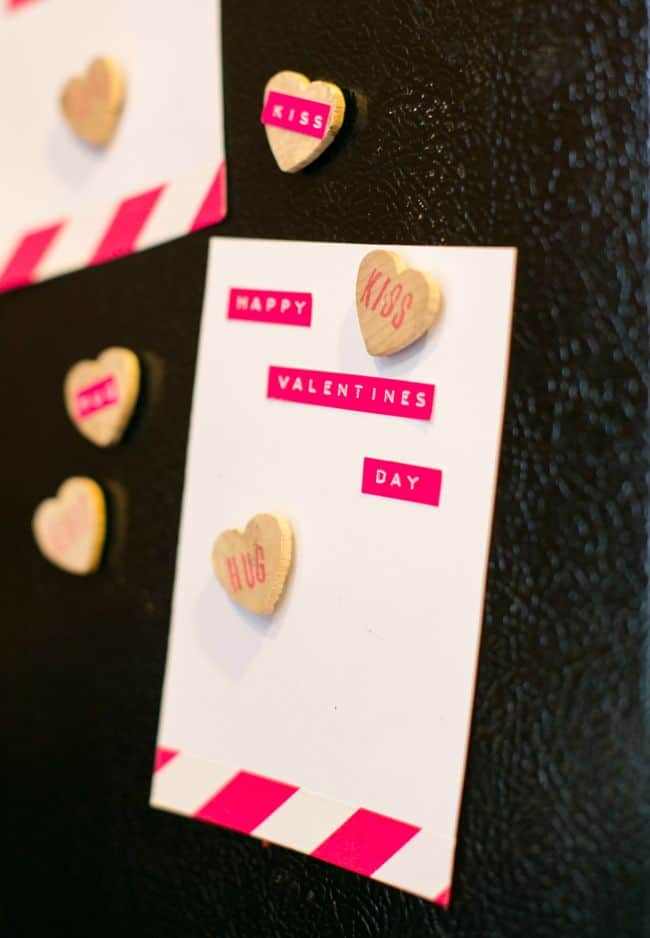 Put them on the fridge and let the kids arrange them into sentences (more learning!). Since Sam still eats everything I put the magnets away when the older kids are done or keep them higher than his little hands can reach.
Or you can turn them into Valentine's Day cards. You might as well because once the stamping starts your kids will want to keep going all day.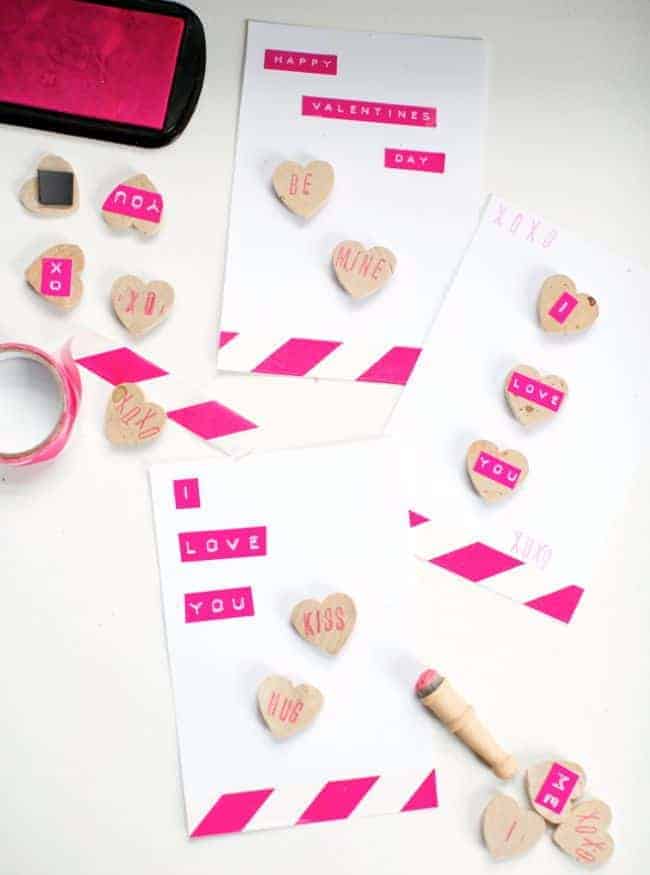 Attach the magnets to the cards with a bit of tape – nothing permanent because the recipient should be able to take them off. Add a little washi tape flair and you're done!
1