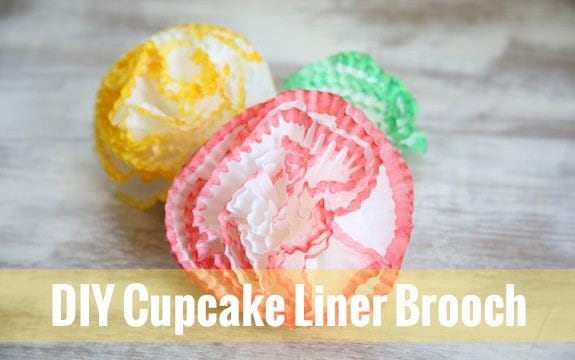 On my first Anthropologie trip I think I spent more time inspecting their in-store DIYs than looking at the clothes. Who can afford that stuff anyway? Everyone just goes straight to the sale room, right? :)
But in one of their jewelry displays they had the most adorable brooch and on closer inspection I'm pretty sure it was made from cupcake liners. I photographed the little guy and got out with my wallet in tact! Read on to learn how to make your own (for pennies!).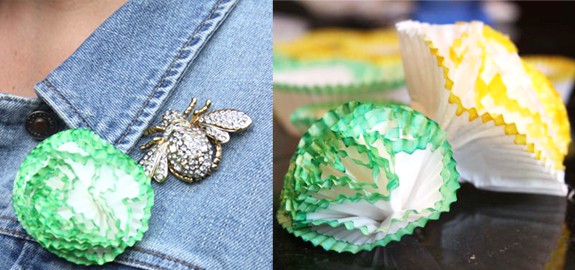 Cupcake Liner Brooch Instructions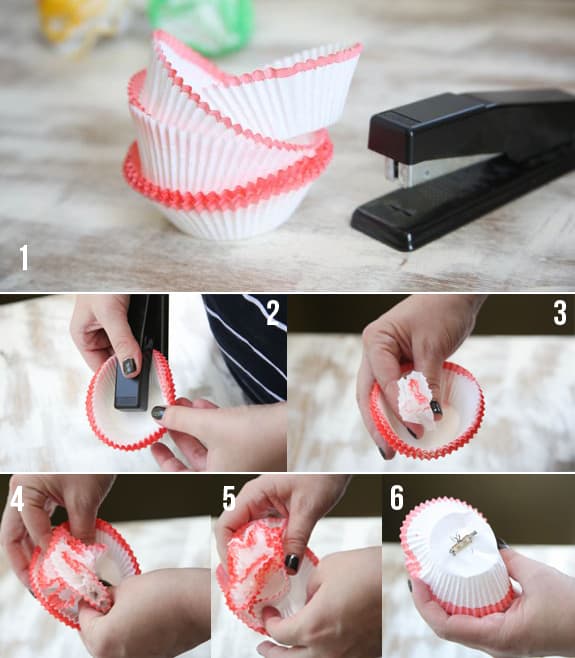 Step 1: First you need to dye your cupcake liners. I don't have a picture of this step but all you need to do is dilute food coloring in some water until you get the color you want and dip your liner in it. To get a cool non-uniform look don't die all the way around the liner. Let them dry completely.
Step 2: Stack 6-8 liners together (depending on how big you want it to be) and staple the center.
Step 3 & 4: Grab each liner individually and squeeze at the base to scrunch it a bit. Keep going until you've scrunched all of the liners.
Step 5: Now go back through and give each liner a bit of a twist. Don't get too aggressive here or you'll tear the brooch.
Step 6: Hot glue a brooch pin on the back and you're good to go!
Voila!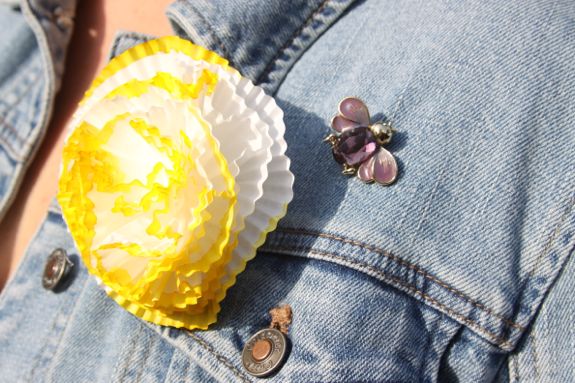 If you don't want to wear these lil cuties, they would also make perfect gift wrapping decoration or even a fun garland!
0