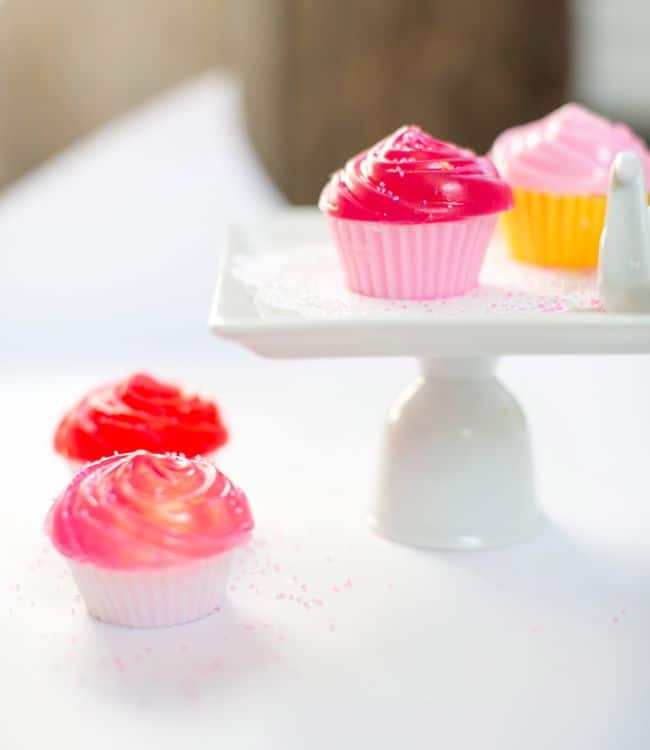 I've been trying to come up with a reason or story behind making these soaps. Would it be better if they were secretly antibacterial or I made them with my daughter? Because the truth is, all they are is cute. Who can resist the adorable cupcake shape? Or the pretty-in-pink color? I'm trying to tell myself that now we'll be washing our hands all the time. But even if we don't, they make me smile. Sometimes that's enough.
We needed something to display the soaps on, and an egg cup/chopstick rest/appetizer plate came together to make a $3 mini cupcake stand. Now those soaps look so good I want to eat them!
Cupcake soap supplies
Cupcake mold (found in the baking section of the craft store)
Clear glycerin soap (note: you can also use opaque soap but the colors won't be as vibrant)
Instructions
Melt small chunks of glycerin in a microwave safe bowl in short increments in the microwave. When the soap is completely melted, add a couple of drops of color tint and stir. Then pour into the mold. Quickly rinse out your container before the soap hardens and melt more glycerin. Work in small batches so you can vary the colors. When the soap has completely cooled, pop them out of the mold.
Cupcake stand supplies
Egg cup
Small flat appetizer plate
Bird chopstick rest
Hot glue or E-6000
Instructions
All of the dish pieces came from World Market, and I think they were $1 each. Flip the egg cup over and glue the plate on top. Then add the bird to the plate, and you're done!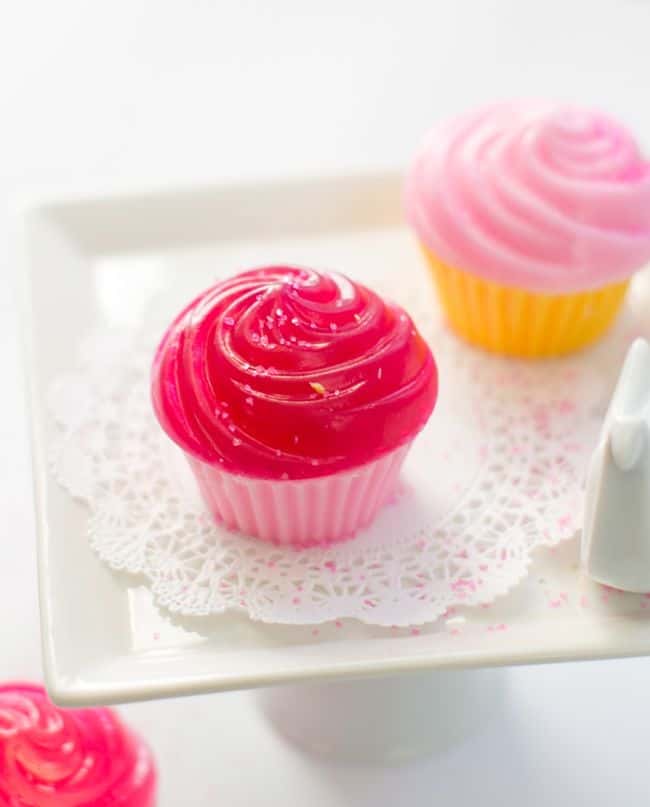 What project have you made just for fun?
53