I've decided the best mom accessory is: the scarf. It dresses up a plain T-shirt, hides spit up and cleans up spills in a pinch. (Is that TMI?) In expanding my collection I often get seduced by cheap prices. Take these 2 Target scarves for example. When I got home I realized one was boring and the other looked like a dish towel. Some dip dye was just the thing to give them some oomph.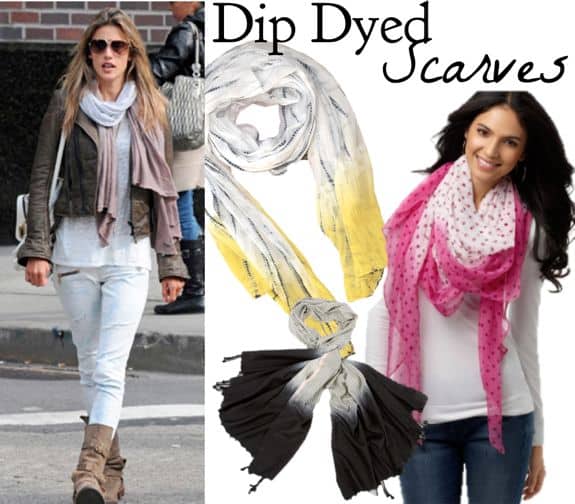 Dyeing is a bit like spray painting. Once you realize how easy and fast it is you'll end up searching your house for things to dye. It's so satisfying.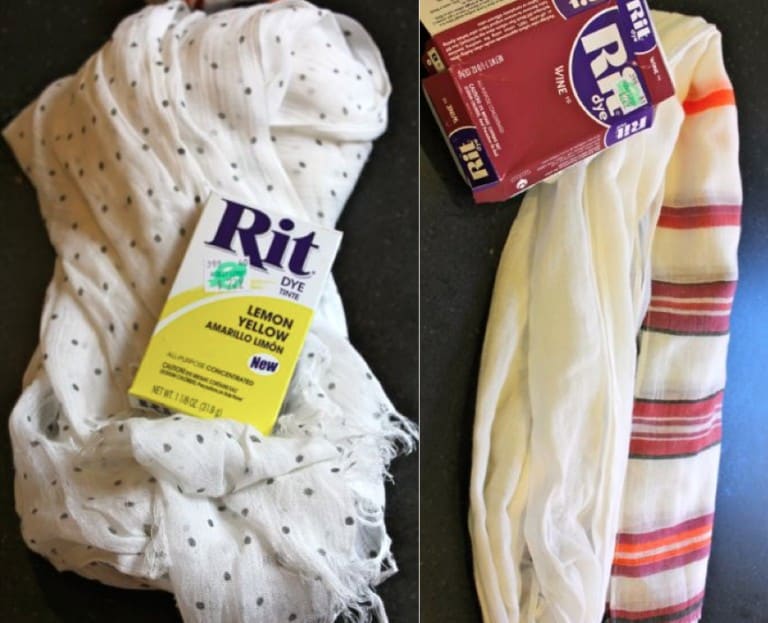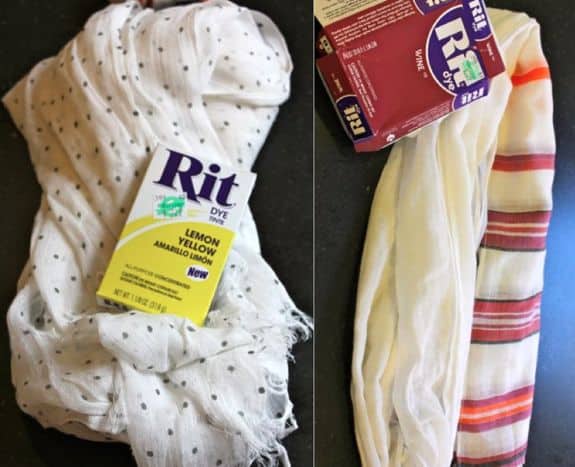 DIY Dip Dye Scarf
What you'll need:
Scarf
Dye
Bucket
Hot water
Salt & detergent
Gloves
Step 1: Get the dye bath ready according to package directions.
Step 2: Wet the scarf and wring out. Getting it wet before dyeing will give the scarf a nice ombre look.
Step 3: Fold scarf in half and submerge in dye bath up to where you want the color. I didn't measure here – just eyeball it. I colored the ends of one scarf and the middle of the other.
Step 4: Agitate the fabric (this where gloves come in handy) for as long as needed. The yellow scarf stayed in close to 30 minutes while the wine color one took less than 5.
Step 5: Rinse the scarf and dry.
The only thing stressful about scarves is how to tie them. I end up fiddling with them all day. What's your favorite way to wear a scarf?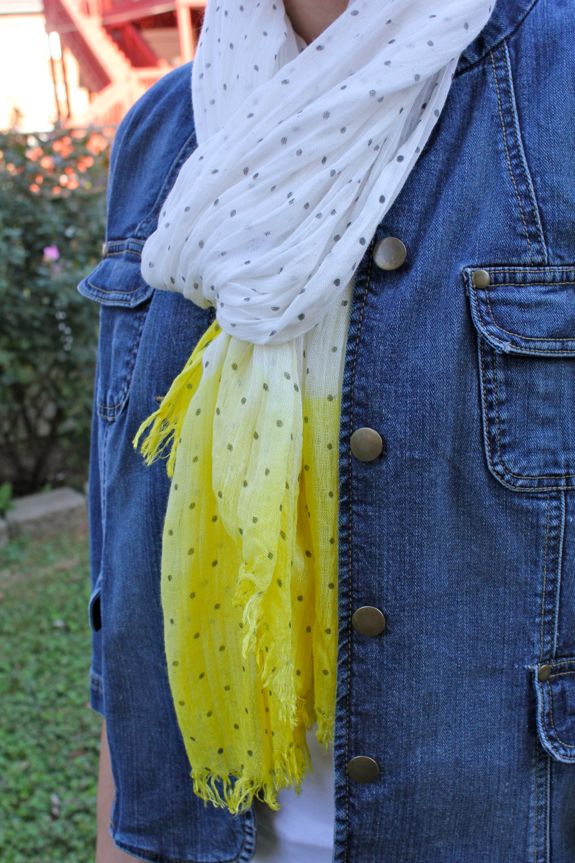 1