It's time to bring out your leftover clay from Stephanie's DIY Clain Chain Necklace!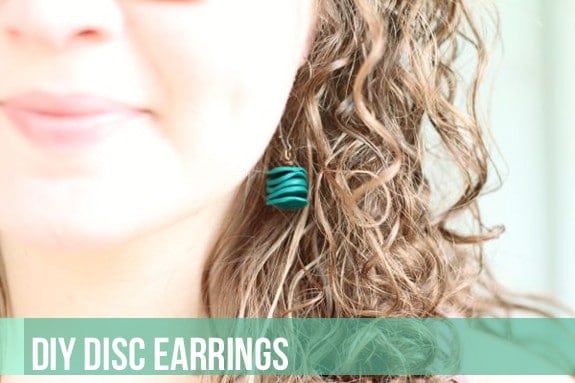 This project requires minimal effort and, in my opinion, is very relaxing. See how you can end up with cute earrings and less stress!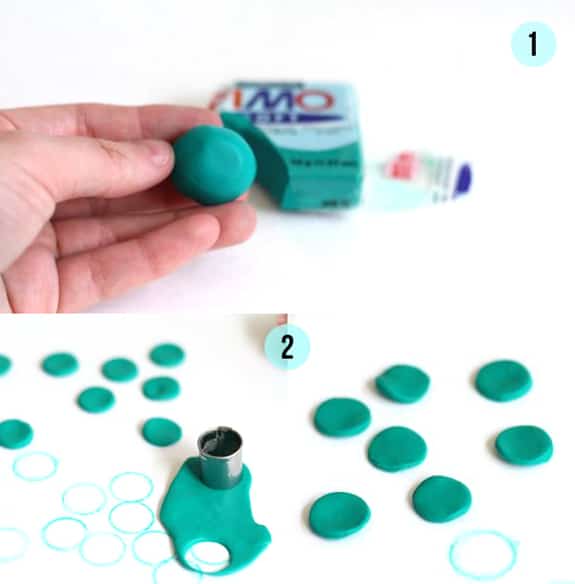 Step 1: Play with your clay for awhile to make it pliable. See what I mean about relaxing? Rolling, pinching, stretching and smoothing clay is soothing.
Step 2: Stretch your clay out (the ball you see in the first photo stretched enough to make both earrings) and begin punching circles with a tiny cookie cutter (you can also purchase clay shape cutters at most craft stores). The repetition of this step is also relaxing!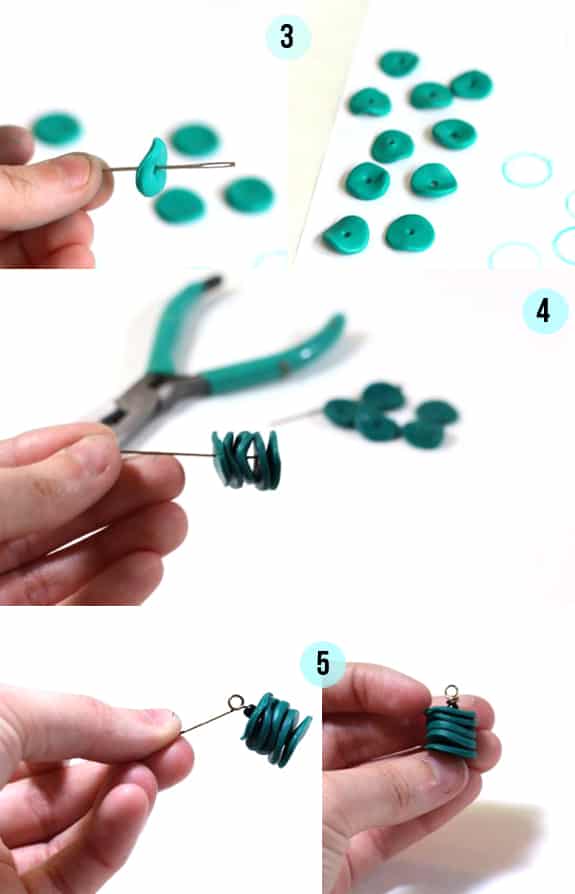 Step 3: Punch a hole through your discs with a needle or some other sharp object. Flute the edges of each disc while doing this.
Step 3b: (not pictured) Bake your discs according to the instructions on your clay. Optional: take a nap while they bake (hey, just maximizing my stress-relief).
Step 4: String your discs along a piece of wire or a headpin.
Step 5: Create a loop in your wire and wrap excess wire around the bottom of the loop. I also added a seed bead before I made my loop, to give the earrings a finished look. If you need help with this step, see my tutorial on creating the perfect wire loop for beading.
Step 6: (not pictured) Slip your wire loop on an earring hook (you can disassemble an old pair of earrings and use the hooks).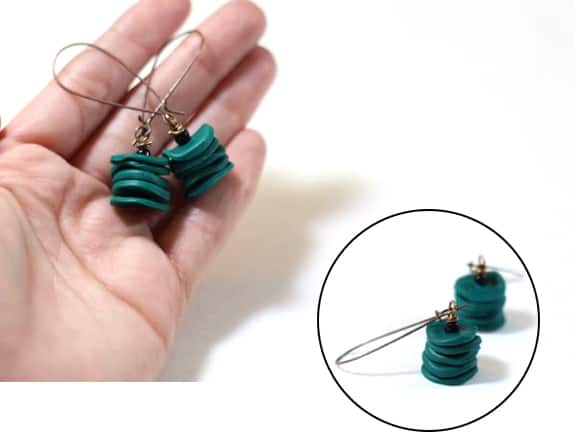 Voila! What color clay would you make these in? Also – is anyone else wondering how these would look with lots of discs? I might have to make another pair…
2